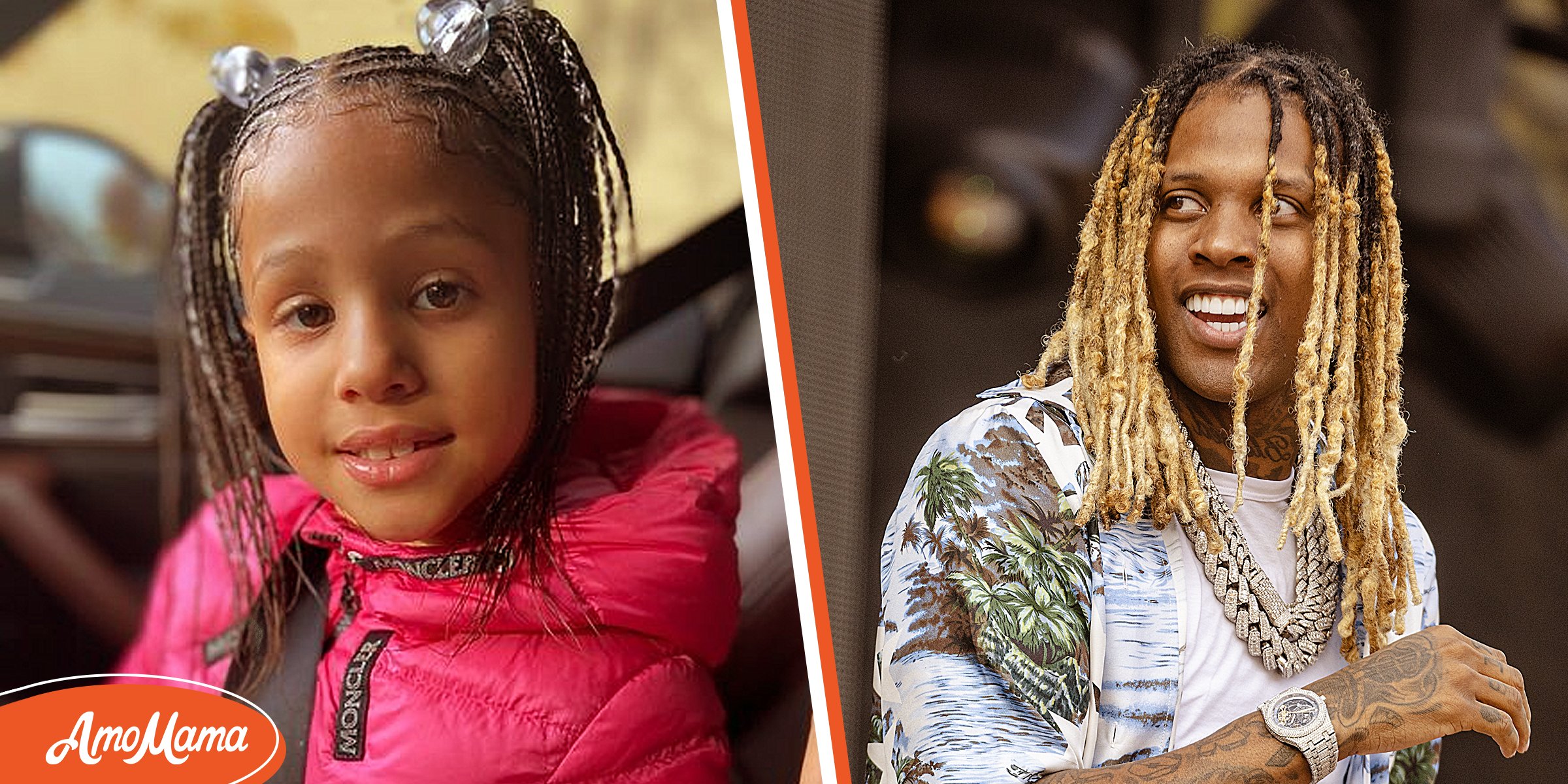 Lil Durk entered the rap scene over a decade ago and has soared to international fame. The rapper is a father-of-six, and his success has an influenced his youngsters, such as his daughter, Bella Banks.
Bella Banks is the "I'm a Hitta" artist's eldest daughter and his second-born. From a young age, and based on her social media, Banks has shown a keen interest in all things fashion and beauty, which seem to be a form of self-expression for the youngster.
The young Banks was so eager to share her passions with the world that she launched her own beauty brand and online shop, Bella Beauty. She has an active presence on Instagram, where she has a large and supportive fanbase and regularly promotes her business.
Who Is Bella Banks?
Bella Banks came into the world in 2013, born to her high school sweetheart parents, Nicole Covone and rapper Lil Durk. By the end of this year, Banks will be nine years old, and she is currently in primary school in the fourth grade.
Banks' Instagram account has accumulated a considerable following base, which boasted 104K followers at the time of publication. Since its debut, she has followed 36 people and has made over 200 posts.
In those posts, she includes her modeling snaps where she promotes her brand products alongside other young girls and photos she takes with her dad and older brother. In December last year, Nicole Covone announced on Instagram that her daughter, Bella, is also a co-brand ambassador with her brother, Angelo.
The brand the duo would promote is an online fashion shop called "Suicidal Hearts," which the proud mother-of-two tagged in the post. Covone captioned it, expressing how important it is to "teach them young to be their own bosses."
Bella Banks is now the CEO of her beauty brand, Bella Beauty, which launched on June 21, 2021. The company is geared towards girls of Bank's age all over the world – with international shipping – who share her passion for being fashionable.
According to the company's website, the products offered are make-up kits that include lip gloss and nail polish, tote bags, water bottles, jewelry, and adorable accessories. Customers can apply for a gift card, and the Bella Banks CEO regularly treats them with discounts and deals.
When Covone announced the launch of her daughter's business, she shared why it was essential to support her daughter's venture at such a young age. She explained that her top priority is setting her kids up for the future and teaching them that financial freedom is achievable and important.
Bella Banks Family
Bella Banks' parents met in 2008 as sixteen-year-old high schoolers. They fell in love soon after and had their first child, Angelo, three years later, in 2011. The former lovers may have been teenagers, but they were sure of each other.
They tied the knot after graduating and had their second born, Bella, in 2013. Bella also seems to have a tight-knit relationship with her big brother, as the duo often appears on each other's or their mom's socials, sporting matching outfits.
Bella Banks' Parents Divorced Shortly after She Was Born
A few months after welcoming her daughter, Covone discovered that her then-husband had another newborn, Zayden, with another woman. Although Lil Durk took responsibility for Bella and Angelo's younger brother, the secret was enough to tear their family apart.
Hence, that same year, Covone filed for divorce, and the pair went their separate ways. Several years later, The Things reported that Lil Durk had gone on a social media rant regarding how the rapper imagined raising his kids.
In his 2016 since-deleted post, Lil Durk explained that he wanted to raise all his children under one roof "in his mansion," and each of them would have their maids. Lil Durk complimented the mothers of his kids as "good and perfect," but the rapper thought having all his children around him would facilitate his mental growth.
Although Covone thought he was an excellent father to their children, she didn't appreciate Lil Durk's remarks. She reportedly said she wouldn't let him take her kids away and suggested he take time off social media.
Since their online squabble ceased, the co-parents are reportedly back on good terms. As her Instagram suggests, Banks has a loving relationship with her parents, and Lil Durk does his best to have an active presence in all his children's lives.
Bella Banks and Her Brother Are Not the Only Children of Lil Durk
Bella Banks and her brother, Angelo, have four more siblings. From oldest to youngest, Zayden was born in 2013, a few months after Bella. Details about Zayden's mother are unknown. Lil Durk welcomed Du'Mier, whose mother is also unknown, the following year.
After Du'Mier, Lil Durk had his fifth child, Skylar. It has been speculated that Skylar's mother is a woman named Tameka Kute. Willow is his current last-born, whom he shares with his fiancee India Royale. Like Bella and Angelo Banks, all the rapper's kids took his last name.
Indie Royale and Lil Durk's relationship started in 2017, and the pair engaged the following year. The couple has a shared desire to have more children, and Lil Durk stated that since he already has a daughter with India, he would love to have a son with her next.
Who Is Bella Banks' Father, Lil Durk?
Lil Durk was born and raised in Englewood on October 19, 1992, in South Side Chicago. His birthname is Durk Derrick Banks, and he entered the rap scene as early as August 2011 – the same year he had his first child.
Banks' father is the founder of "Only The Family," through which he began releasing mixtapes, the first being "I'm a Hitta," followed by "I'm Still a Hitta." When the artist released his mixtape "Life Ain't No Joke," its success garnered a growing fanbase.
Lil Durk signed Def Jam Recordings, through which he released his debut studio album "Remember My Name" in 2015. His career was catapulted to international heights when he collaborated with Drake on the rapper's 2020 "Laugh Now, Cry Later" smash hit.
The rapper has collaborated with other big names, including Nicki Minaj and Meek Mill. However, Lil Durk has had his misfortunes, as he was involved in a shootout in February 2019 that led to the rapper facing criminal charges.
In June 2021, he released a duo project with Lil Baby called "The Voice Of The Heroes," which charted number one. His latest album, "7220," which was released in February, also charted number one earlier this year.
Also Visit: World News | Trending News | Entertainment News

Anomama