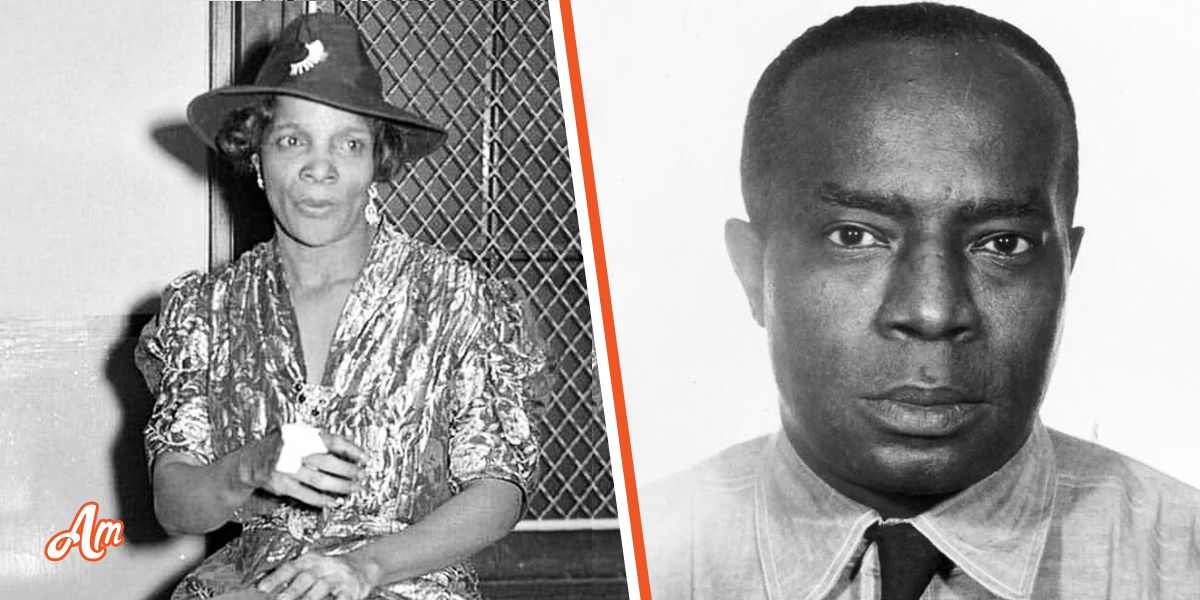 A proud author at 93, Mayme Hatcher Johnson died a year after sharing her story as Bumpy Jonshon's wife. The pair had been married for 20 years when the late crime boss passed in the late '60s.
Bumpy Johnson's wife, Mayme Hatcher Johnson, drew her first breath in the mid-1910s in North Carolina. She relocated to New York City in 1938 and found work as a waitress at Hagar's, a Washington Heights club owned by actress and singer Ethel Waters.
Mayme later became the hostess of a restaurant in Manhattan. Little else is known about her background, but her life changed when she met her husband. Before she passed, she gave the world a detailed account of their life together.
Mayme Hatcher Johnson Was 'Accosted' by Other Women Who Fancied Her Husband
In her biographical book, "Harlem Godfather: The Rap on My Husband, Ellsworth "Bumpy" Johnson," Mayme recounted her first encounter with Bumpy. The couple had met in April 1948 at a restaurant.
Mayme was enjoying dinner when Bumpy walked in. She initially brushed him off, but when they started talking, "She became so fascinated that they left the restaurant together, went to the movies, and that was it," her co-author, Karen E. Quinones Miller, said.
Mayme and Bumpy married later that year. As Mayme put it, being "Bumpy's girl" came with many privileges, including being "treated as a queen" and regularly showered with gifts and jewelry. However, on the other end of this title, she shared:
"I was constantly accosted by other women who were in love with Bumpy and wanted me out of the way. At first, I was upset, but then I pretty much learned to ignore them. Like Bumpy said, they wouldn't even be stepping to me if they didn't realize that I was the one real woman in his life."
Frank Lucas's Claims about His Relationship with Mayme and Bumpy Johnson
In 2000, Frank Lucas did an interview and talked about his relationship with Bumpy. He claimed that after meeting Bumpy at a pool bar, Bumpy took him shopping for clothes and gave him a place to stay at his house.
"I wound up sleeping there six months … Then things were different," Frank said. After moving out, he said he still started every day at Bumpy's house and sometimes saw and spoke with Mayme but limited their conversations.
Frank further claimed he would later become Bumpy's "right-hand man." And finally, when Bumpy died in 1968, Frank said Bumpy passed away in his arms. Only after "American Gangster," the film about Frank, came out did Mayme speak out.
Bumpy Johnson's Wife Refuted Many of Frank Lucas's Claims
Following the release of "American Gangster," which starred Denzel Washington and Russell Crowe, in 2007, Mayme spoke out about the inaccuracies and factual errors depicted in the biographical dramas, particularly "American Gangster."
Contrary to Frank Lucas claiming he was Bumpy's right-hand man, Mayme refuted, "Frank wasn't nothing but a flunky and one that Bumpy never did really trust." She shared that she was "furious" when Frank claimed Bumpy died in his arms.
"He was nowhere around the night my husband died. My husband was with me," she declared. Mayme also said that Frank was never invited inside her and Bumpy's home and never lived with them. She described Frank as a "big liar."
"That's why I'm writing this book after all this time," she said in 2007. The book came out in 2008; Mayme hosted a book launch party in March. She died of respiratory failure the following year that May in West Philadelphia, survived by her grandchildren.
Also Visit: World News | Trending News | Entertainment News

Anomama