A boy goes to a basketball tournament in a neighboring town and accidentally runs into his soldier dad, who had mysteriously disappeared a decade ago. When his amnesiac father doesn't recognize him, the boy takes drastic measures to help him regain his memory.
A distant rumble of thunder shuddered Donna. The pitter-patter of raindrops tapped on the windows of her quaint cottage as she sat in her armchair, gnarling her fingers.
"Oh dear, it's getting late. Where is this boy?" her eyes cast anxiously toward the dark street beyond.
Each passing minute deepened Donna's worry. Her grandson, 15-year-old Jamie, hadn't yet returned home from the inter-school basketball tournament in the neighboring town.
Her heart raced as the lights went out, and just as she lit a candle at the altar, the front door burst open with a gust of damp wind and a patter of rain-soaked footsteps.
In the doorway stood Jamie, drenched and shivering. "Good gracious, boy, what took you so long?" Donna feebly ran to him, only to freeze in shock.
"Grandma, I found Dad in an alley in the next town. He was sleeping on the street…" Jamie turned to a startled Donna, who froze seeing Keith, her son-in-law who mysteriously disappeared ten years ago…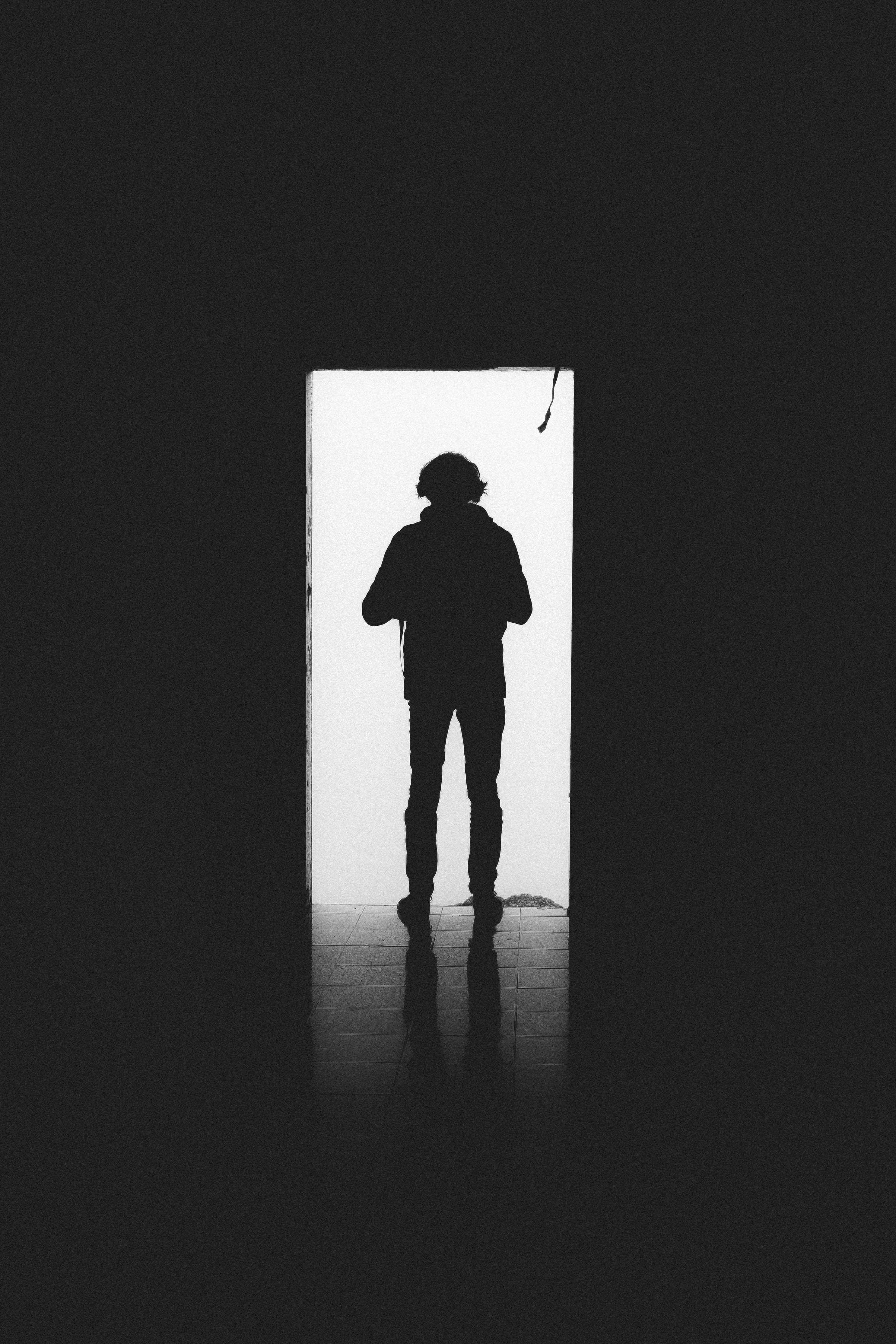 For illustration purposes only | Source: Pexels
"Y-you found Keith on the street?" Donna cried. "Oh, Keith. I thought we'd lost you. Where were you all these years?" Donna cupped Keith's face in her hands, unable to contain the joy.
"Grandma…wait…don't do it…Dad, he doesn't remember us…." Jamie stuttered.
Donna could not believe her eyes when Keith showed no reaction and just stepped back. "Stop…who are you?" he asked, jolting her heart and soul.
Jamie helped Keith to the guest room and asked him to clean up first. "If you need anything, I'm just a room away. I'll be right back," he told Keith.
"Jamie, what's going on? Why isn't he saying anything?" Donna panicked.
"I don't know, Grandma. I saw him sleeping on the street…in this disheveled state," Jamie recounted.
"I approached him and called him 'Dad?' … but he looked at me and asked 'Who are you?' which completely shook me. He doesn't recognize us anymore. What's wrong with him? Where was he all these years?"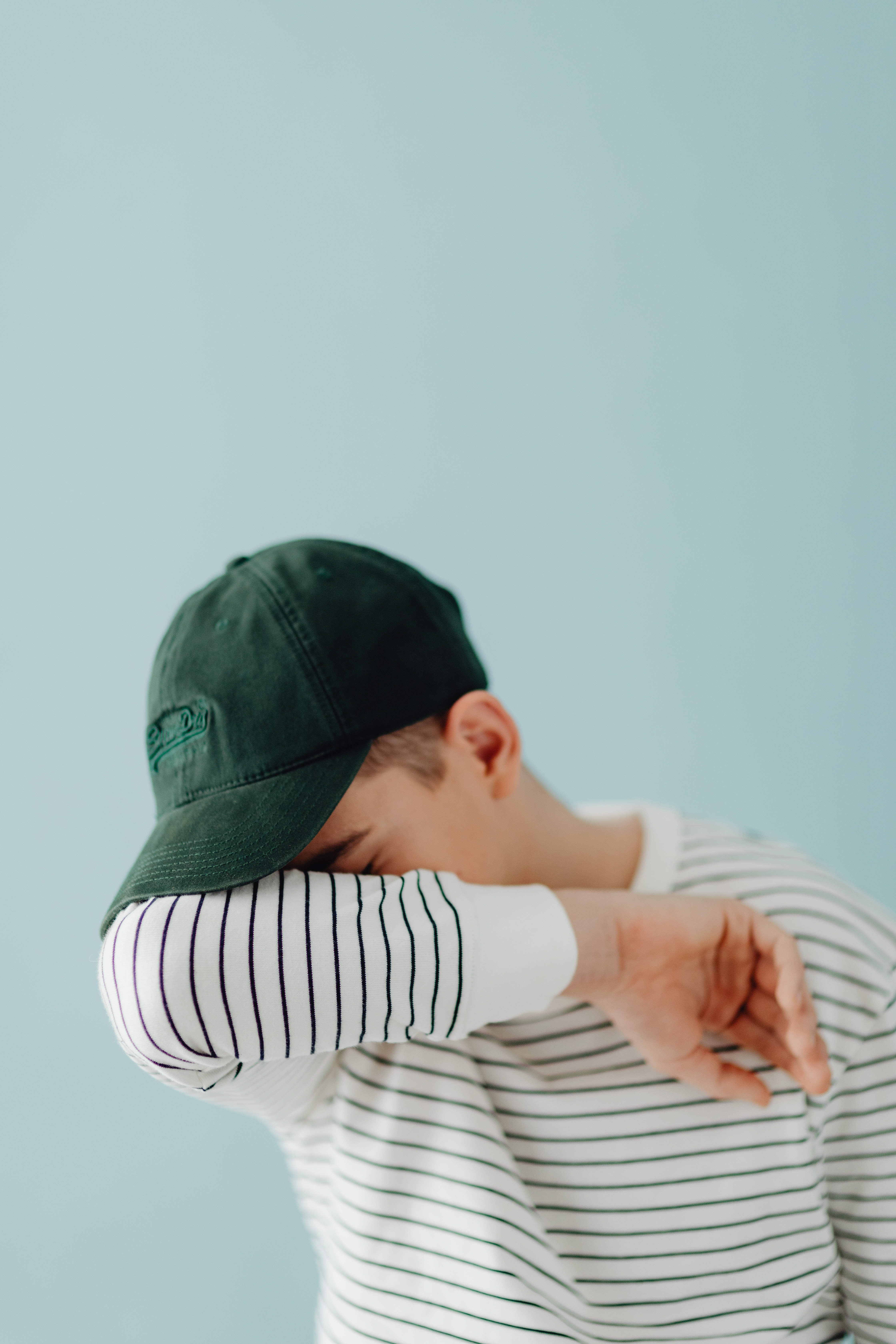 For illustration purposes only | Source: Pexels
Donna and Jamie had dinner with Keith that night. Neither spoke. It was as though they were dining after a funeral. It was so silent…and it was haunting.
Following dinner, Keith never said anything and went straight to bed instead. At least, he had the courtesy to look at Jamie and say a brisk, "Thanks for the dinner…and stay!"
Keith's strange behavior left Donna and Jamie perplexed.
How could Keith, a soldier who loved his son beyond the skies and stars, treat him like a stranger? How could he forget the face he'd always wanted to wake up to all those years ago?
Something was not right, so Donna and Jamie decided to take Keith to the hospital the next day and went to bed. Suddenly, a piercing shriek from Keith's room startled them awake in the middle of the night.
"Dad, what's wrong?" Jamie rushed to Keith, who sat curled up in the corner and acted paranoid, holding his head.
"Stop!" Keith screamed, covering his face as though somebody was attacking him.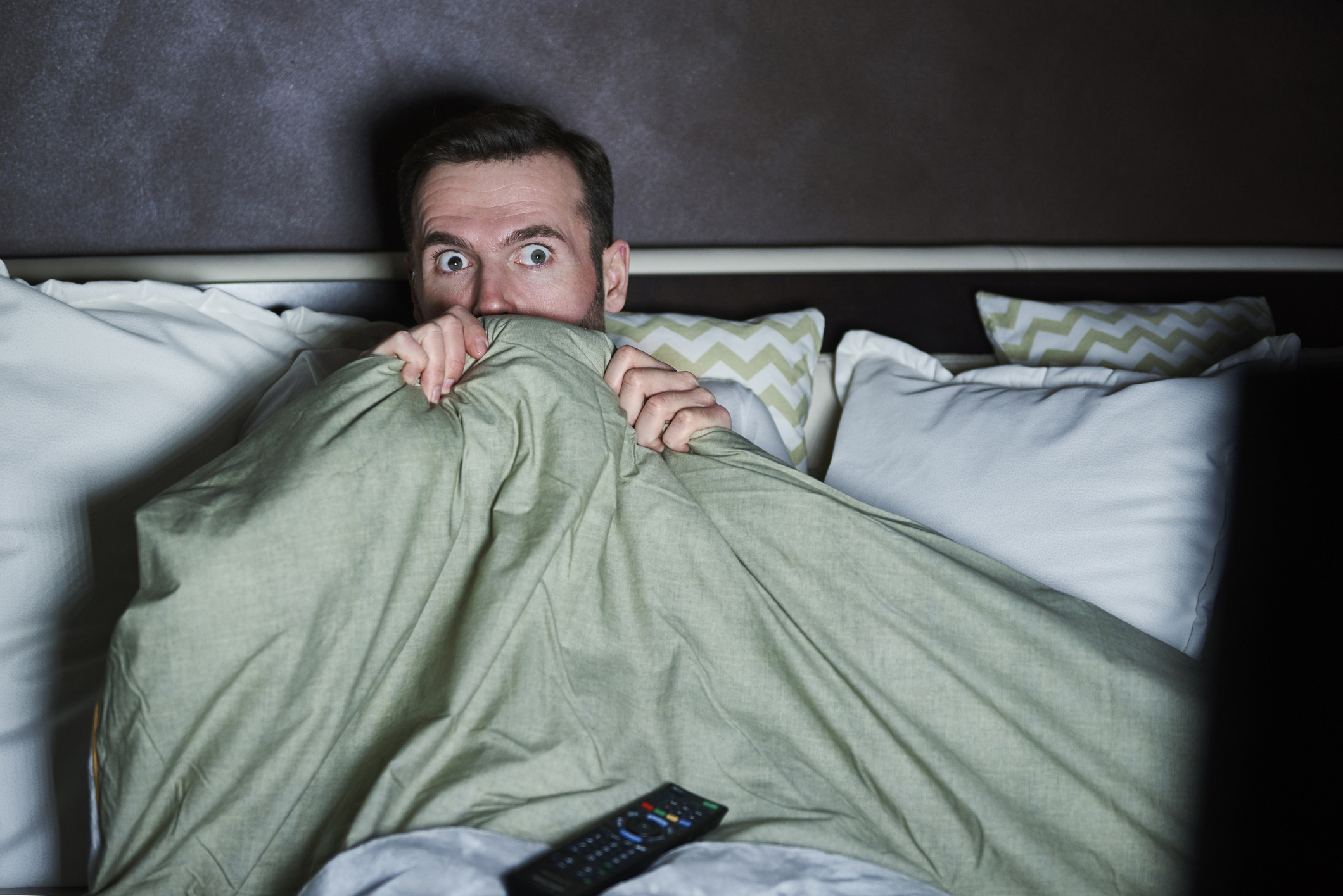 For illustration purposes only | Source: Getty Images
"Dad, it's alright…it's alright," Jamie hugged Keith. He and Donna stayed there until Keith fell asleep. It took a lot of time before he could calm down and go back to sleep.
"Grandma, what's wrong with him? Has Dad always been like this? I mean…has he acted weird like this before? I last saw him when I was five…so I am not able to recall anything much," Jamie asked Donna as they sat in the living room.
Tears gushed into Donna's eyes. "Keith was a different person when your mother first met him," she began, taking a trip down memory lane.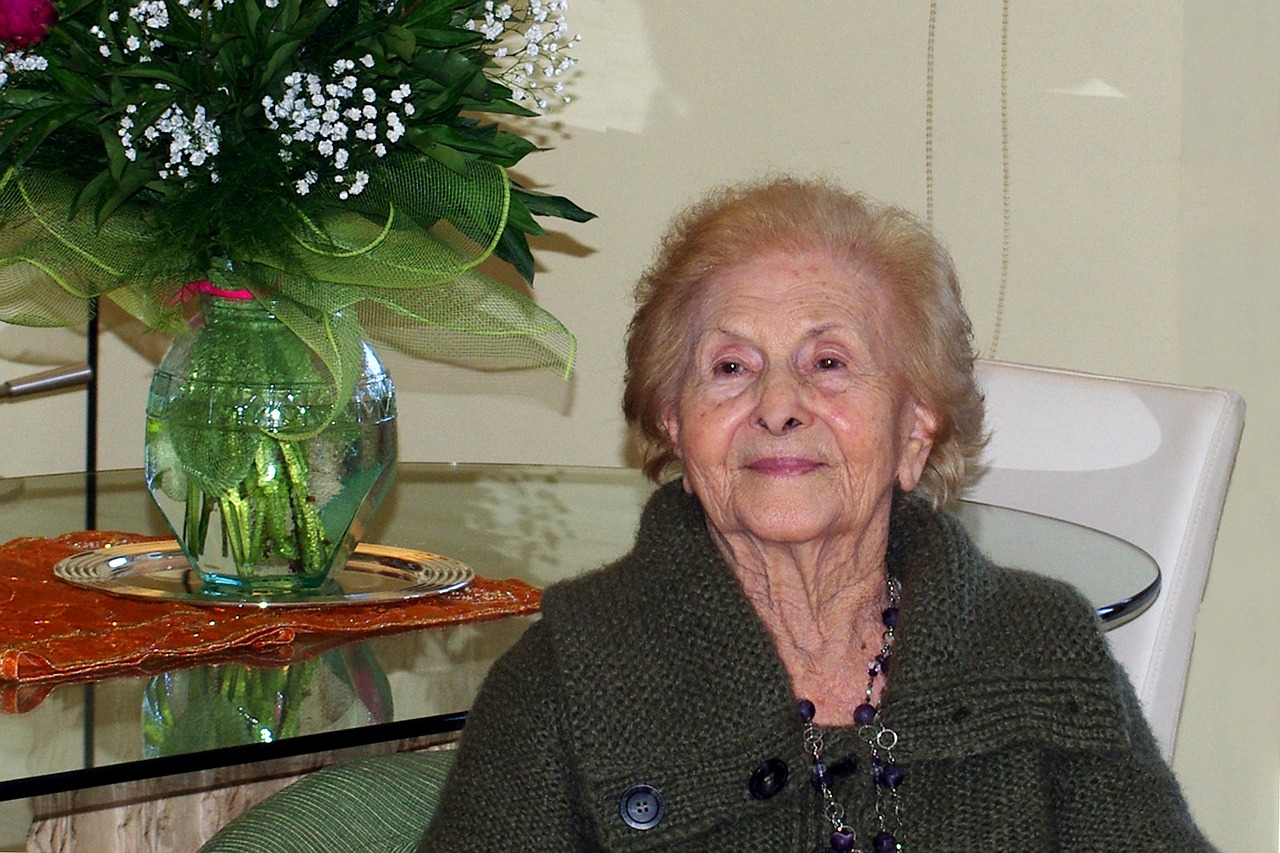 For illustration purposes only | Source: Pixabay
Keith, a charming and youthful soldier, had returned to his hometown on a holiday.
Beneath his soldierly facade, Keith hid a lingering sorrow. He had lost his mother during childbirth, and the death of his beloved father just a year ago left a profound emptiness in his heart.
It was the solemn occasion of Memorial Day when Keith visited the cemetery to pay tribute to the fallen heroes who had given their all to their country. It was a tradition he followed every year.
But that day, he noticed something unusual when he saw a young woman with a little boy, no older than six, cleaning all the graves and keeping bouquets in each grave.
It struck Keith, so he approached her.
"Hey, hi," Keith nervously interrupted the woman.
Keith needed no introduction. The lady understood he was a soldier by just looking at his uniform. And to Keith's shock, she was least interested in talking to him.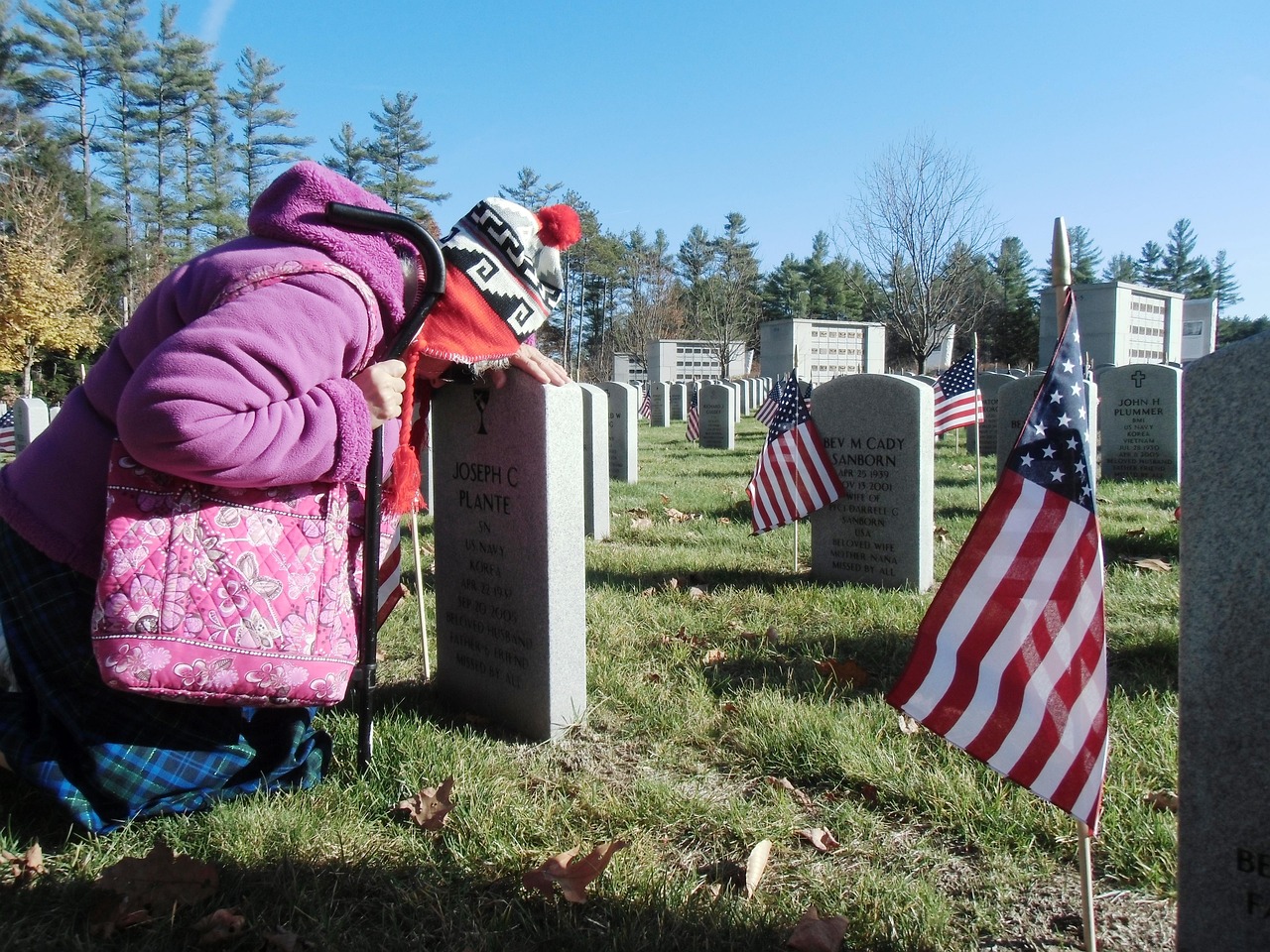 For illustration purposes only | Source: Pixabay
Keith felt a bit offended when she ignored him. He was just curious, that's all. But the woman turned her back on him as if he was invading her privacy.
Keith thought she was a late soldier's wife who had come to pay tribute to the fallen heroes, just like him.
"Sorry for bothering you! Have a nice day, Miss!" Keith waved as the woman walked away. The little boy with her turned around and smiled as Keith waved another time and smiled.
Keith paid his tribute to the fallen heroes and headed to the other cemetery nearby, where his dad was laid to rest.
He was awestruck when he saw the woman again, cleaning the dilapidated graves and lighting candles on each of them. Curiosity got the better of Keith as he approached her, despite knowing she would reject his advances.
"You…again?" the woman rose. "Are you stalking me or something, sir?"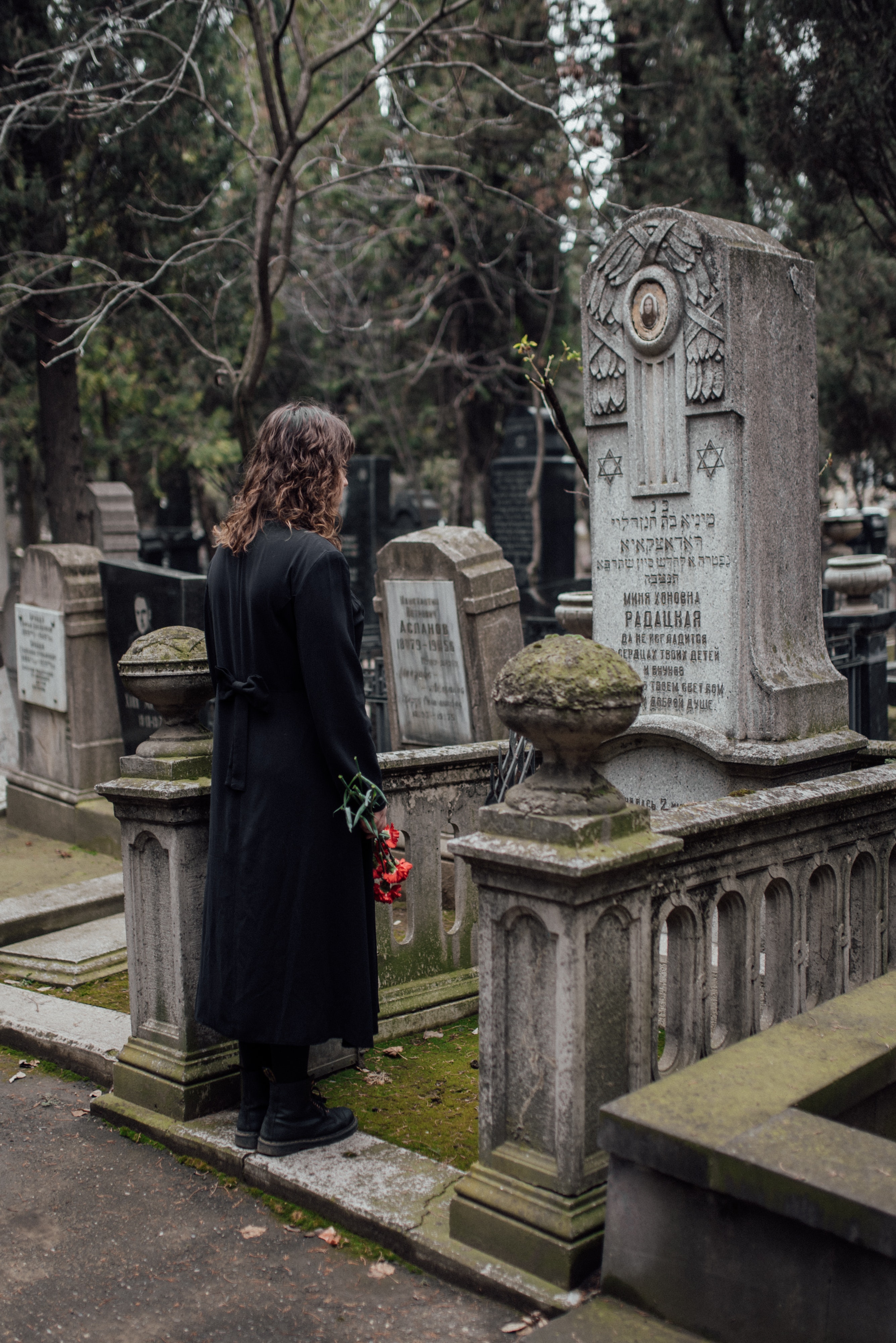 For illustration purposes only | Source: Pexels
"Hey…no, not at all!" Keith said apologetically. "Sorry if I intruded again. My name is Keith. I'm a soldier."
"You needn't tell me you're a soldier, sir. It's evident!"
"Okay!" Keith smiled sheepishly. "Excuse me, that's my Dad's grave you're cleaning!"
"Oh, I'm so sorry!" The lady apologized. "I was just…I…"
"It's alright. May I?" Keith placed the wreath on the tombstone and stood silently for a minute, paying his tribute to his late father.
"I'm Evelyn," the lady said. "And this is my son, Jamie!"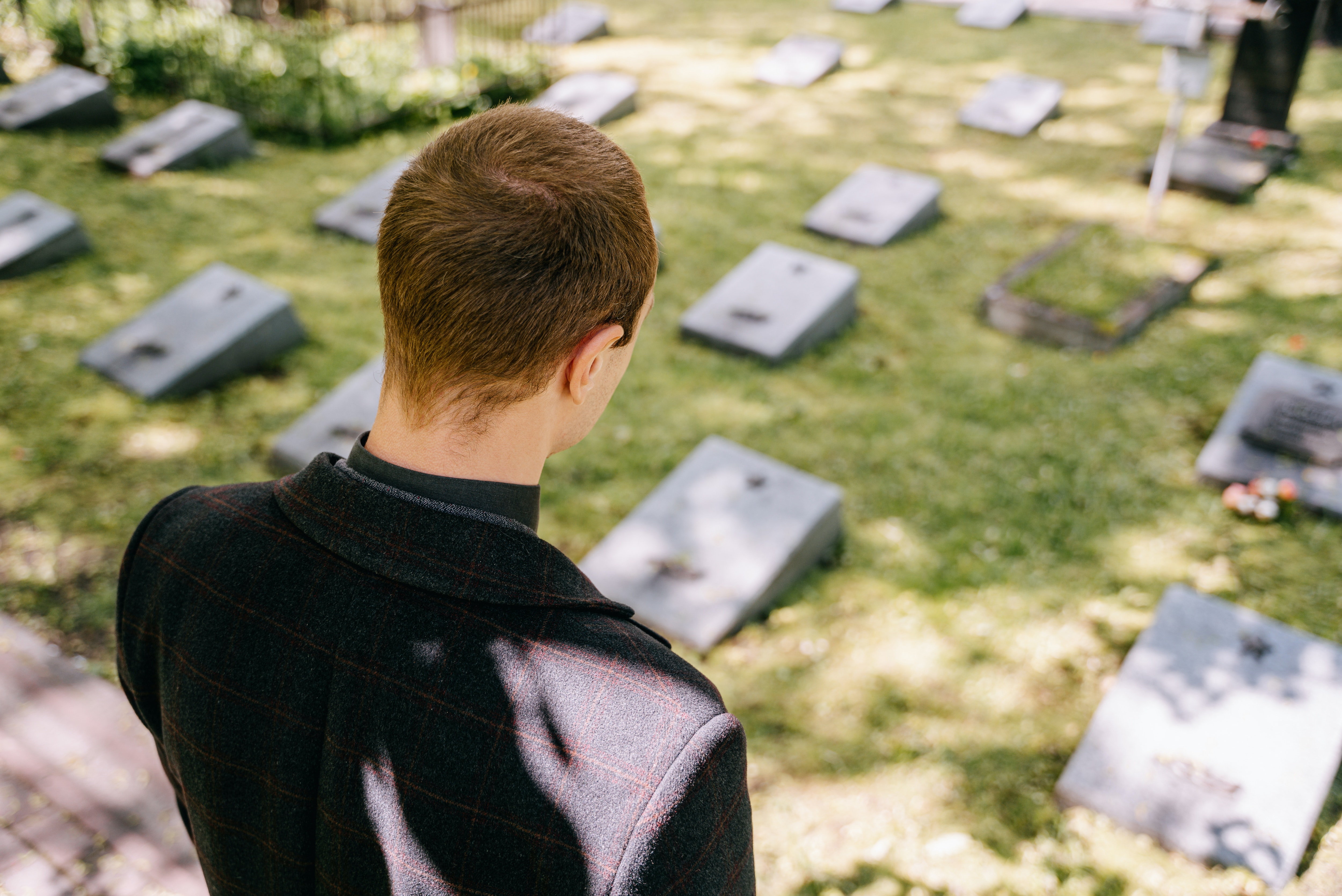 For illustration purposes only | Source: Pexels
"I'm so sorry. I didn't mean to be offensive, Keith," she said as they walked on the sidewalk. "I do this every year. I go around and clean the forgotten graves of people whenever I get the time…I just moved to this town six months ago…
…Keeping those flowers and…you know.. spending some time in silence in cemeteries. I love the silence of the graves. There can be nothing more peaceful than this. It heals my soul!"
Keith smiled. He thought it was a weird passion for a young, beautiful woman like Evelyn.
"If you don't mind me asking…may I know why you do this?" Keith coyly asked as he watched little Jamie running around, chasing a butterfly.
"By the way, your son's so adorable!"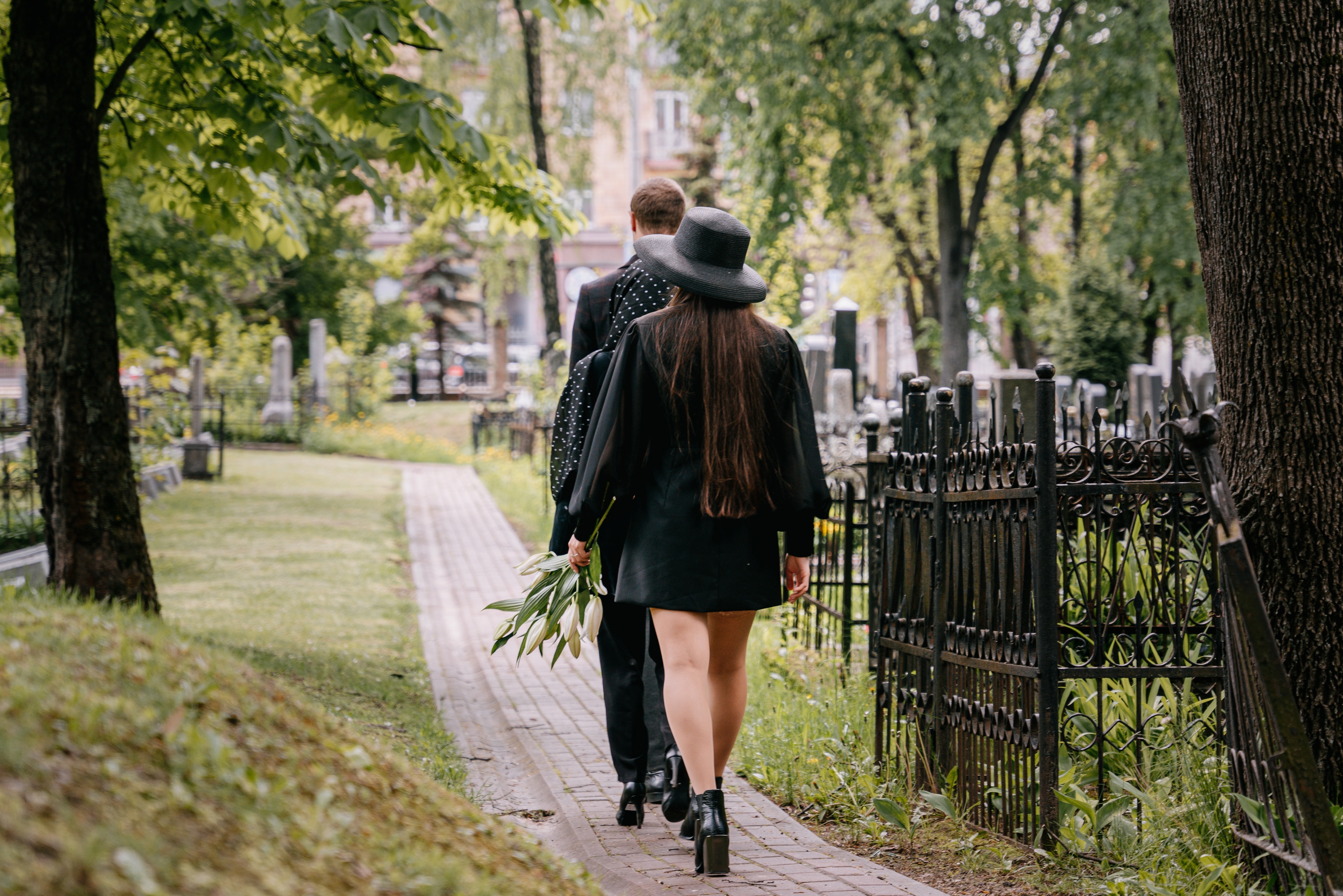 For illustration purposes only | Source: Pexels
Evelyn smiled as she pulled her overcoat closer and looked up at the sky. "Beautiful, isn't it? Those clouds drifting across the sky…like angels floating in the air!"
"Jamie loves watching clouds…and making out bizarre shapes of dogs…elephants…and even butterflies in them!"
Keith smiled before falling gravely silent. He didn't know how to react to all that Evelyn was saying. It did not make any sense. And he wanted to learn more about her.
"So, what's Jamie's dad doing?"
A haunting silence cloaked Evelyn. Tears slowly gushed into her eyes. "He died when Jamie was little…in a motorcycle hit and run."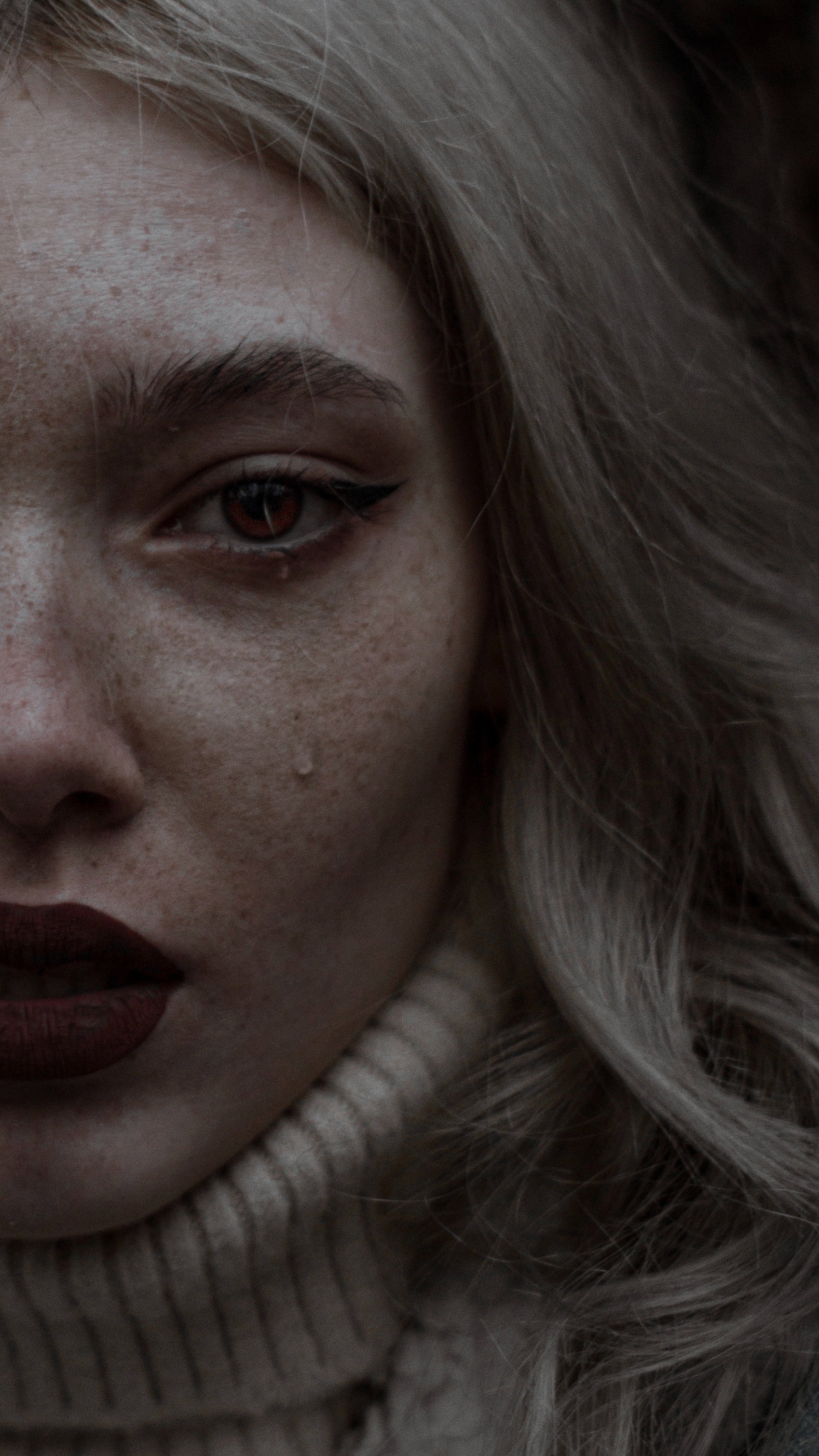 For illustration purposes only | Source: Pexels
"Oh, I'm…I'm so sorry. I didn't mean to…" Keith shared his condolences and offered to help her with her mission of cleaning forgotten graves.
"You sure, soldier?" Evelyn raised a brow and smiled. "…because nobody has asked that before. Some people who see me doing this think cleaning the graves of unknown people is a strange thing to do. That's what even you thought when you first saw me doing it, didn't you?!"
A shy smile lit up Keith's face. "Okay, then! Every Tuesday and Wednesday. Deal?" Evelyn nodded as Keith's smile widened.
As days passed, he accompanied Evelyn to cemeteries where all they did was clean and pay tributes to strangers' graves. At some point, Keith's conscience started grounding him, asking what exactly he was doing instead of taking rest and chilling with his friends.
But he realized he had slowly started falling in love with Evelyn and knew if there was anybody who could make him find his purpose in life, it was Evelyn and her son, Jamie.
So, Keith was not ready to risk the chance of losing the love that came his way.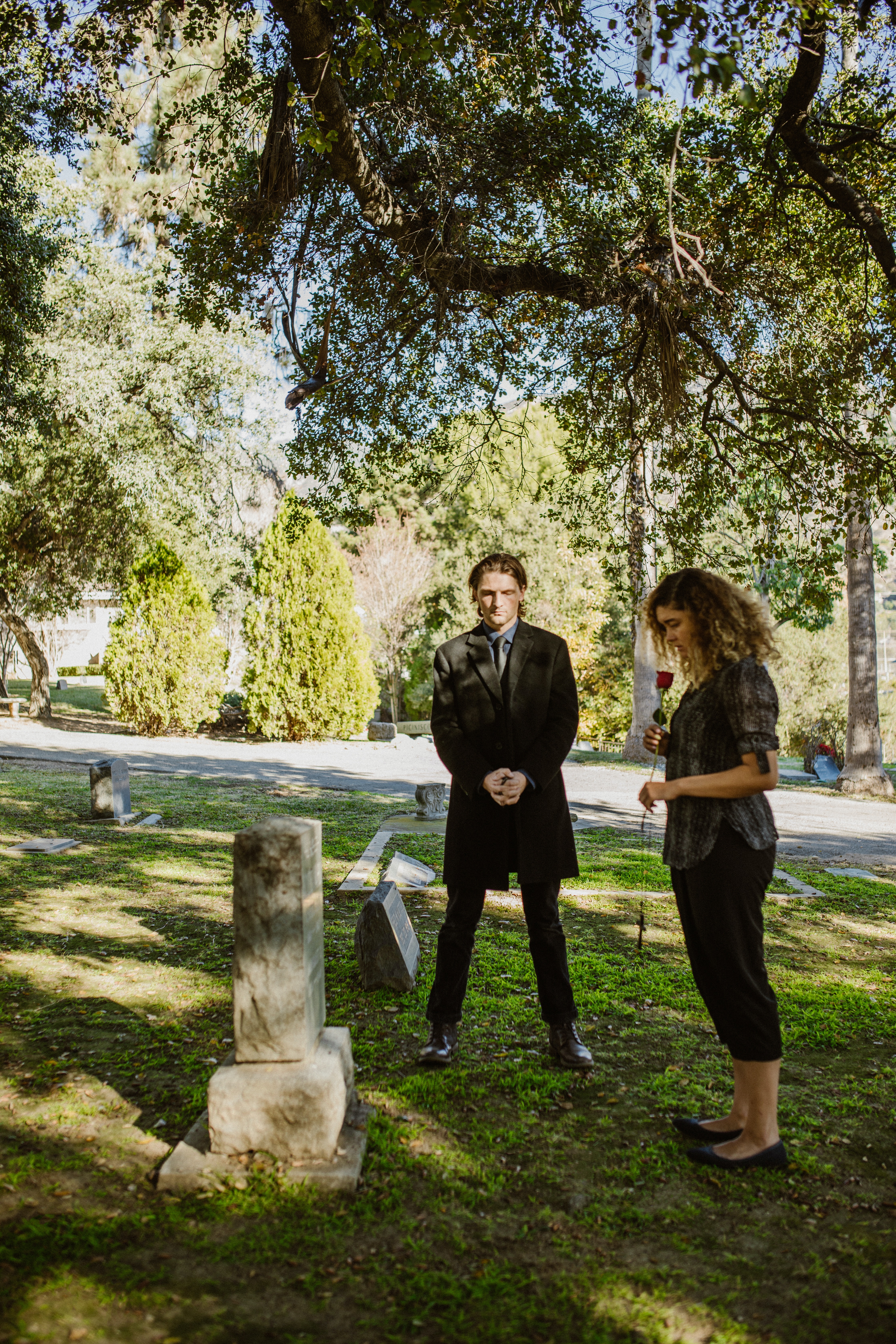 For illustration purposes only | Source: Pexels
On one such visit, Keith knew he was still not getting answers to why Evelyn was visiting cemeteries of random people and paying her tributes. So he decided to ask her, now that they were good friends and knew more about each other.
But Evelyn and Jamie never showed up the following Tuesday at the cemetery. Keith grew anxious and decided to visit her.
"Hey, do you know where this woman lives? She told me she lived on this lane…but I don't know her address," Keith inquired a shop owner, showing a picture of Evelyn on his phone. "She is my friend."
"The house at the end of the lane…with a small tree outside. She lives there."
"Thanks!" Keith hurried to Evelyn's house. Mustering his courage, he knocked on the door.
Moments later, the door creaked open, and little Jamie stood on the other side. He looked unusually sad, which worried Keith. Streaks of tears adorned his face, and Keith grew agitated.
"Jamie? Wh-where's your mother? You guys were supposed to meet me at the cemetery, remember?"
The boy said nothing and just walked in as Keith followed.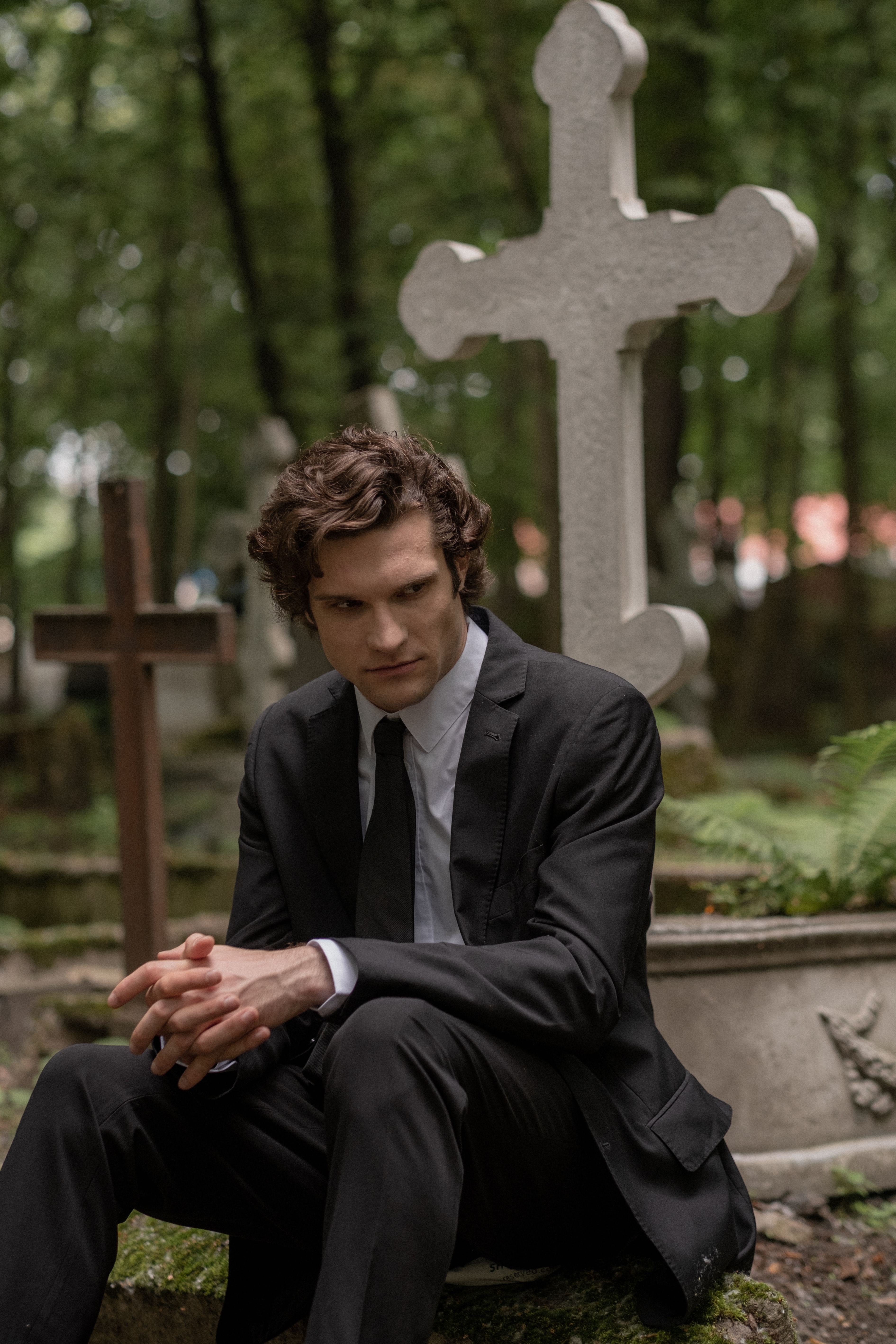 For illustration purposes only | Source: Pexels
"Hey, I'm Keith, Evelyn's friend," Keith greeted Donna, Evelyn's mother, who was sitting in the living room. "We met at the cemetery…we've known each other for a few weeks now."
"Oh, so you're Keith? My daughter told me a lot about you. Nice to meet you, Keith."
"Nice to meet you, too. Where is Evelyn? Can I see her?" Keith looked around the house.
An untold worry and anxiety sprang into Donna's eyes.
"What is it? Is everything alright? Where is she?"
"Evelyn is in the hospital." Donna finally revealed.
Panic washed over Keith, leaving him paralyzed.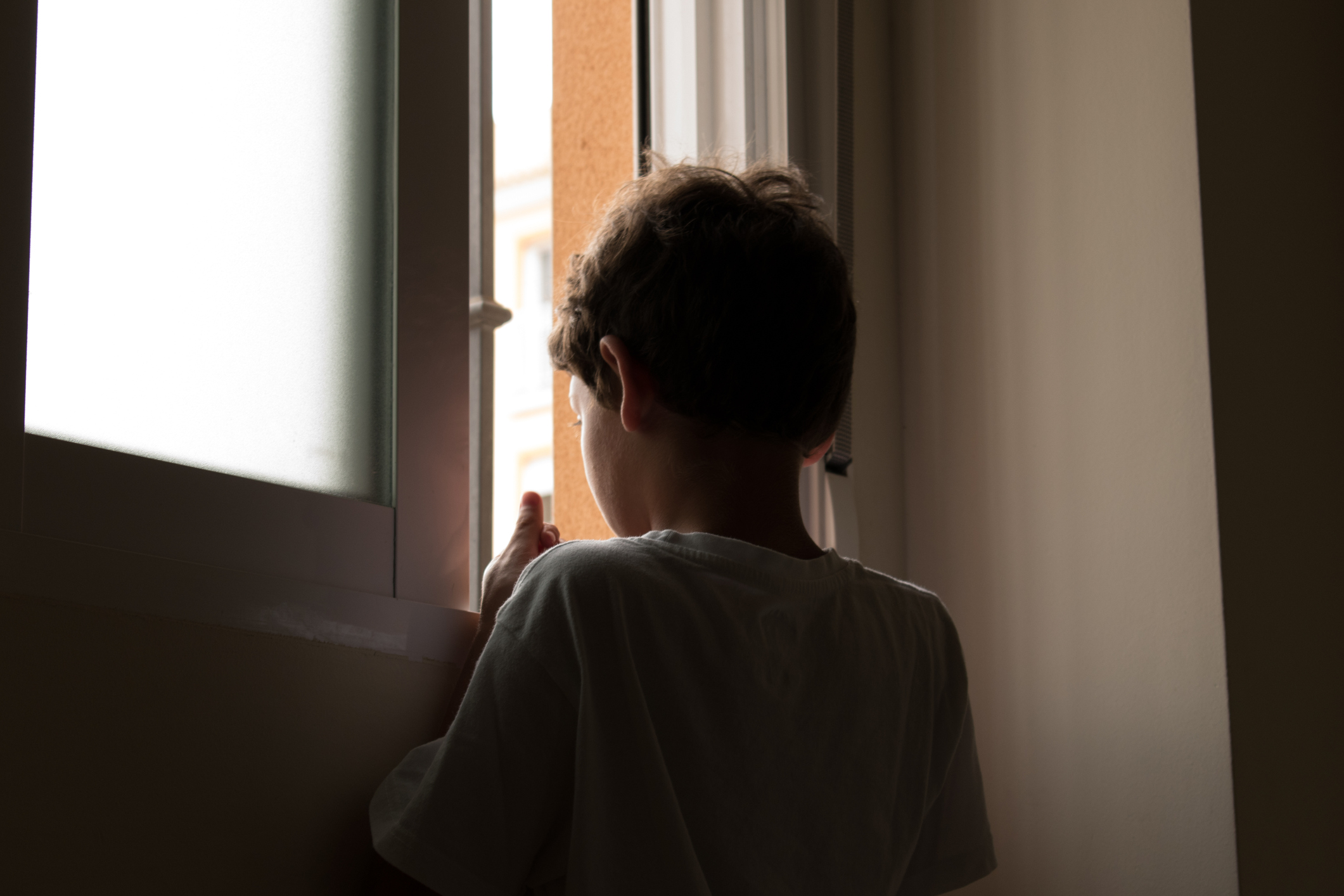 For illustration purposes only | Source: Getty Images
Keith rushed to the City Hospital, his heart pounding in his chest like a trapped bird.
When he spotted Evelyn in the ward, relief and fear engulfed him, and he stood speechless. Tears streamed down his face as he reached her side. The beeping of the medical devices overwhelmed him with anxiety, and he just wanted Evelyn to be alright.
When Evelyn opened her eyes, the first thing she saw was Keith.
"Keith? What are you doing here? H-how did you…."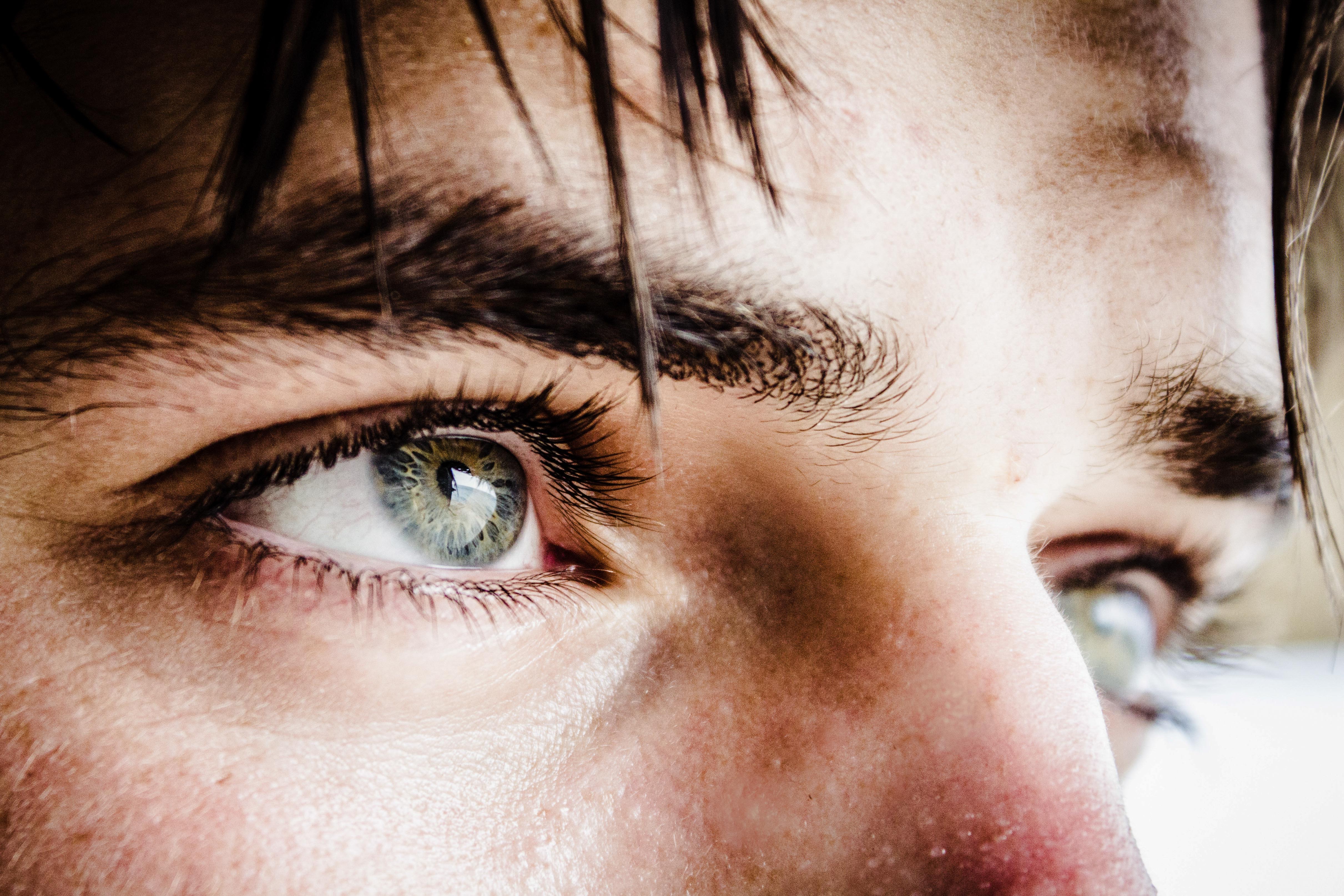 For illustration purposes only | Source: Unsplash
"Hey, it's okay…don't strain yourself. You need to rest," Keith gingerly held Evelyn's shoulders as he helped her sit up.
"I was worried, Evelyn. I got scared something happened to you. You almost gave me a heart attack. "
Keith wanted to let Evelyn know that she was not alone in whatever she was going through. But he had no idea what exactly she was going through.
Evelyn smiled. "Life is playing the biggest prank on me, Keith. Nothing hurts me more than the sounds of these beeping machines…these grave-like hospital walls…and this haunting silence that reminds me I'm going to die very soon."
A torrent of emotions surged within Keith as Evelyn said those heart-wrenching words:
"I have cancer…no force in this world can save me. I'm dying, Keith…I'm dying slowly."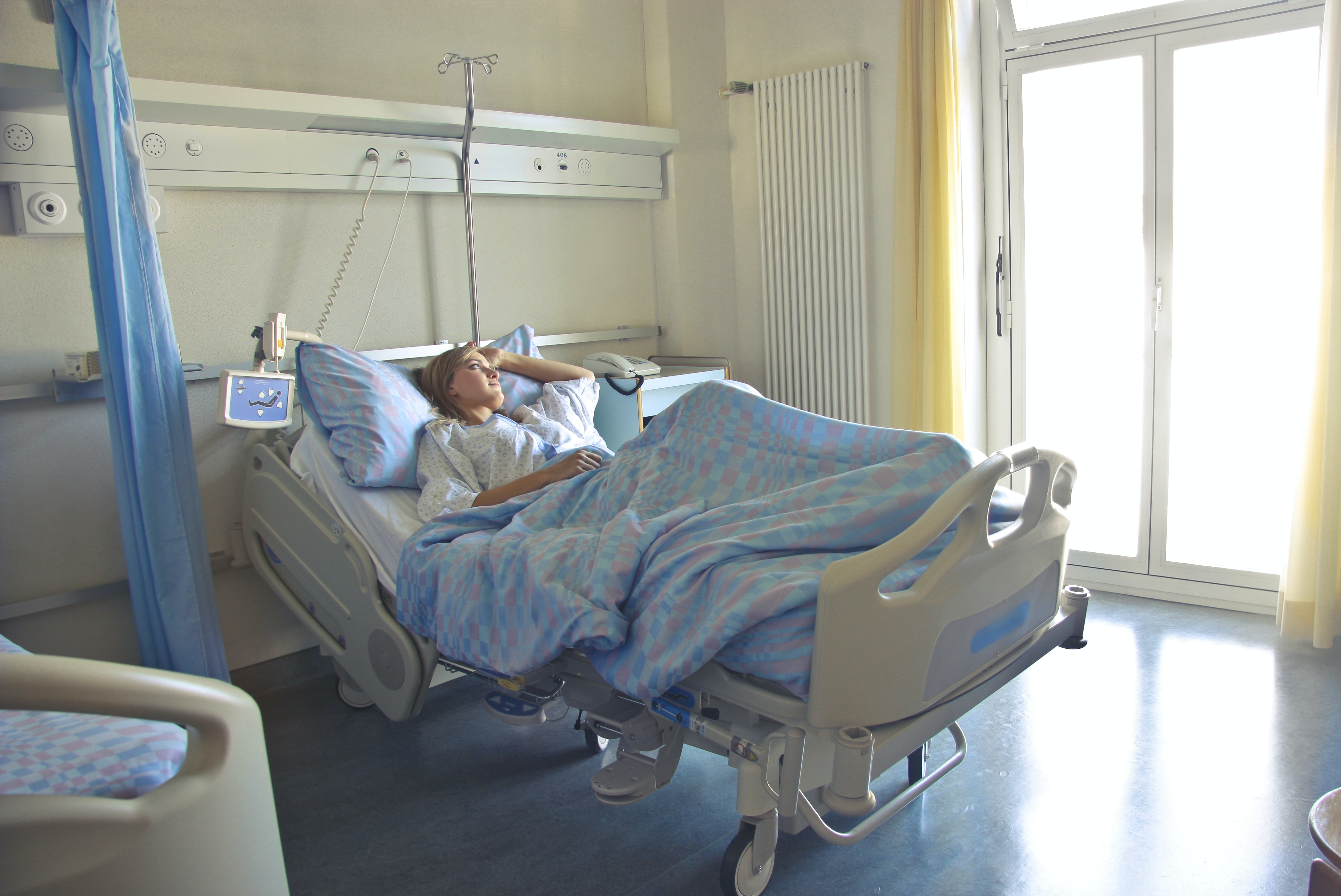 For illustration purposes only | Source: Pexels
Keith's eyes welled up with tears. His chest tightened, and an agonizing grip bore down on him. His world came crashing down, and his heart ached with pain for the woman he had secretly fallen in love with.
Heartbroken and unable to accept the grim reality of Evelyn's condition, Keith stormed out of the hospital.
His heart started feeling heavy, and his thoughts were consumed by the looming agony of Evelyn's impending fate. The next day, he returned to the hospital with a bouquet of red roses and a proposal ring.
Keith had decided to live his life with Evelyn, regardless of the very few months she had left to live.
As he trembled his way, Keith was met with an empty ward. Panic seized Keith when a nurse told him that Evelyn had already been discharged that morning.
He rushed to her house, but what he found after getting there left him utterly shattered.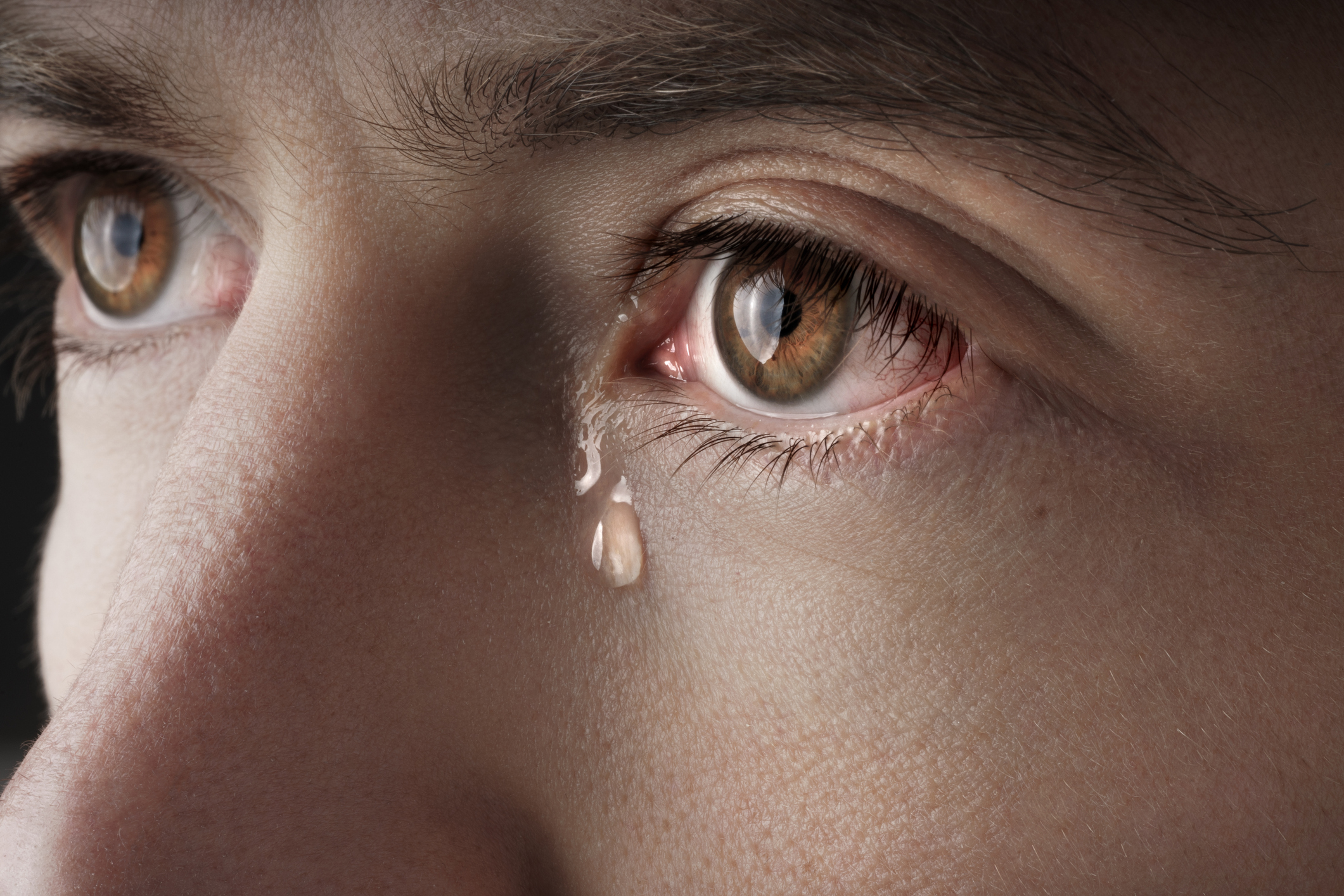 For illustration purposes only | Source: Getty Images
"Who are you? Wh-what's going on?" Keith approached a man loading furniture onto a truck.
"A new family is shifting here, sir. We're removing the old furniture," the man replied.
"What about the family that was living here?"
"Heard they are moving to the city, sir. They sold this house. They just left for the airport."
Keith's heart shattered to pieces when he realized Evelyn and her family were leaving, escaping the grasp of the life they once knew and cherished.
He raced to the airport, determined to catch her before she boarded the flight and vanished from his life forever.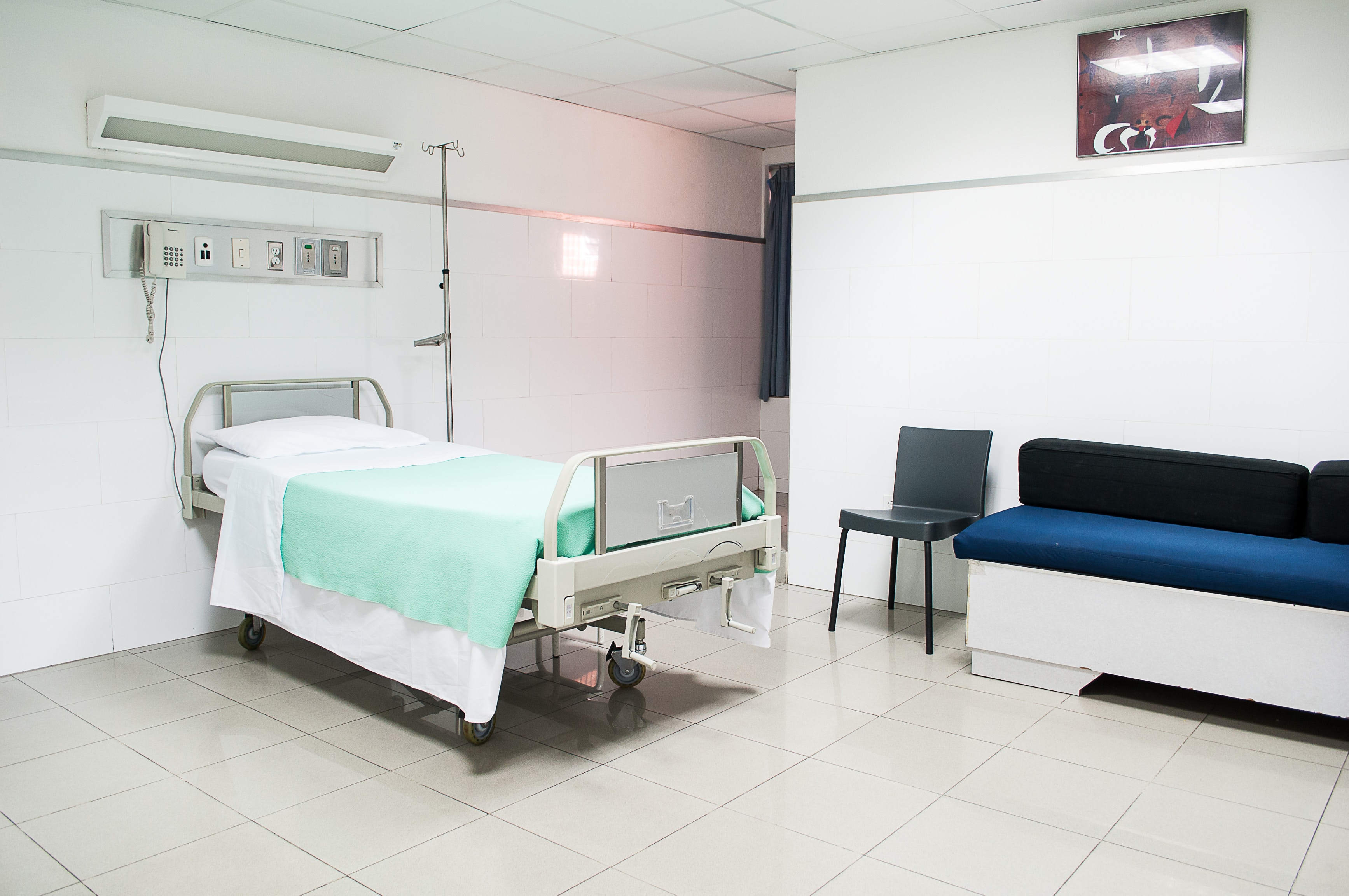 For illustration purposes only | Source: Unsplash
"Please, you have to let me in," Keith pleaded with the airport authorities, who refused to let him beyond the security checkpoint.
"Sir, we're sorry. We cannot allow you further inside without a ticket or a boarding pass."
"Please, I can't let her go. Please. This is important. Please try to understand."
Keith tried calling Evelyn's phone. But his calls went straight to voicemail.
Time was running out, so Keith bolted to the ticket counter and got a plane ticket to a random city he spotted on the departure and arrival information board. He was then allowed further inside.
As Keith shakily entered the departure area with the boarding pass in hand, his heart reached at the sight of Evelyn sitting there, tears glistening in her eyes.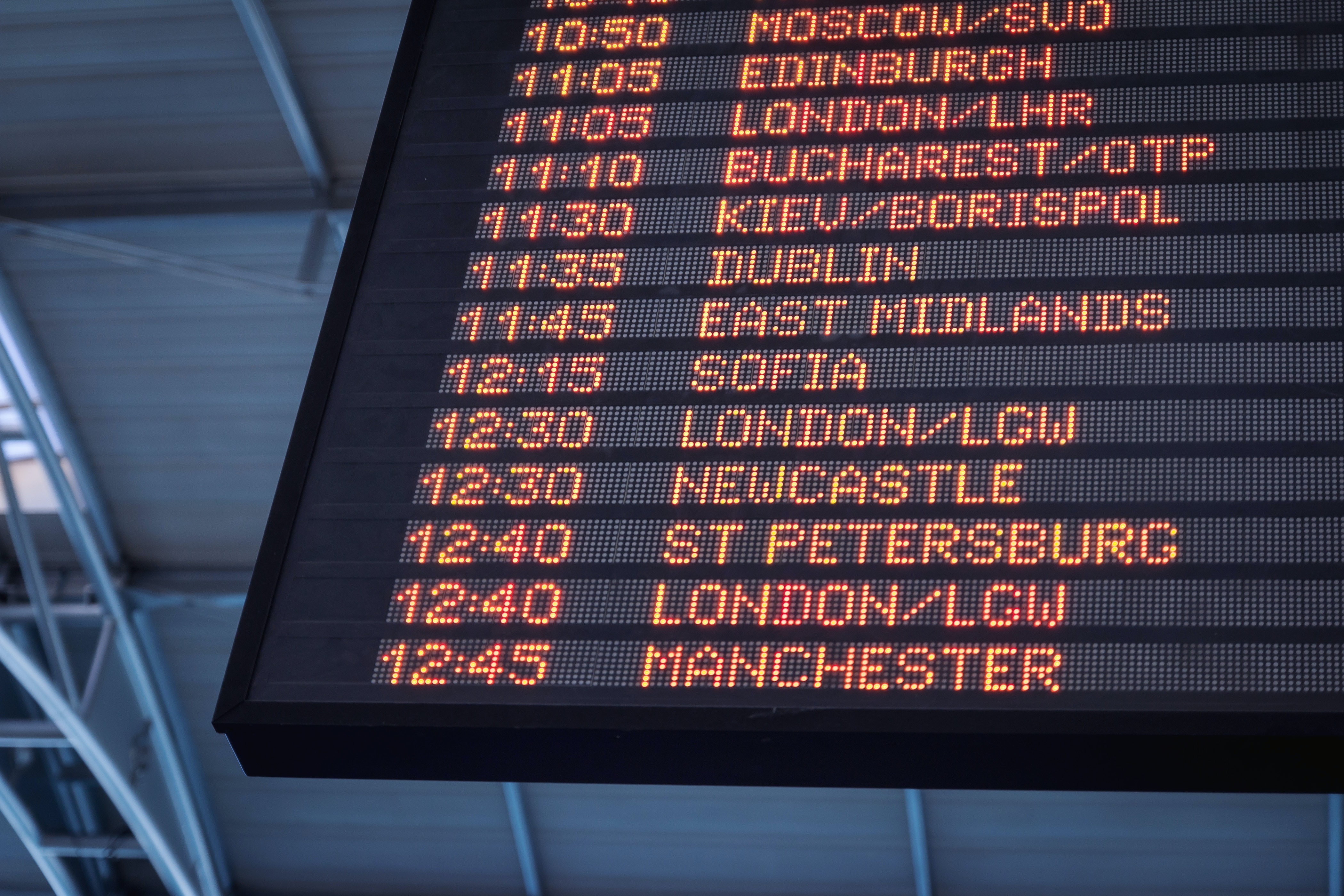 For illustration purposes only | Source: Unsplash
"Evelyn, please don't leave me," he cried, falling to his knees. "I can't imagine my life without you. Please don't go…"
"Keith? Wha-what are you doing here?" Evelyn gasped, stunned at seeing Keith there.
"Please don't do this to me, Evelyn. I can't lose you."
"Stop it, Keith. People are watching," Evelyn fumed. "Stop making a joke out of yourself. You deserve better. This is not gonna happen, alright? You and me…we can never get together. You have to forget me and move on, Keith. I'm just a passing cloud…with no tomorrow. Death is standing at my doorstep, waiting to hold me with its grim fingers…I have no future."
"Evelyn, please. I realized my purpose in life after seeing you…after seeing Jamie. You're like my family now. I can't lose you both…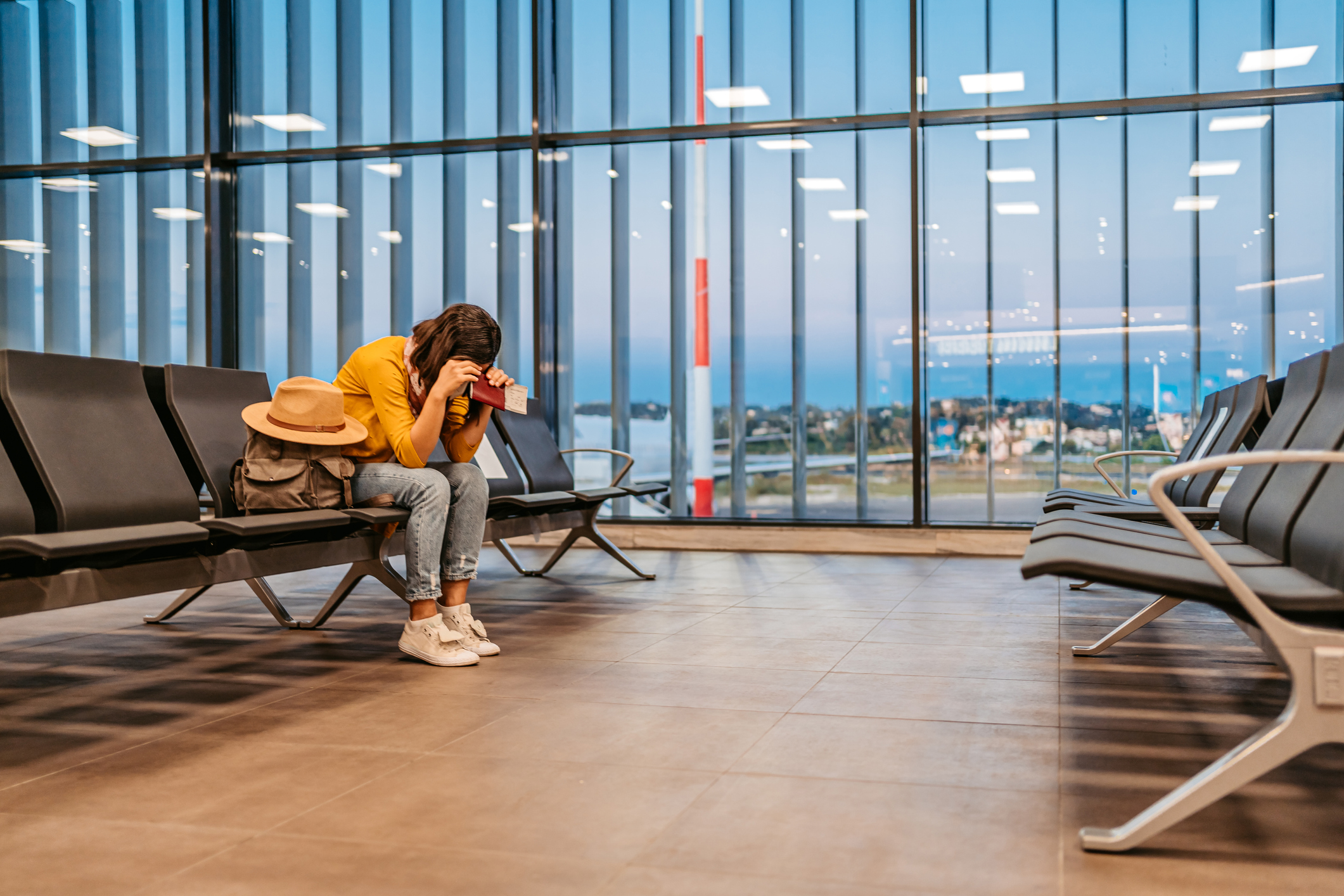 For illustration purposes only | Source: Getty Images
As the gate announcement for the flight departure was being made, Keith cried like a little boy, begging Evelyn to stop.
"Keith, I wouldn't have befriended you had I known this day would come in both our lives. I can't love you…and you know why. I don't want to ruin your life by giving you false hopes and dying one day, leaving you in darkness…"
Keith watched in disbelief as Evelyn and her family disappeared into the distance to board their flight. His voice cracked, and his throat choked up.
"I'll do anything to be with you…please come back," he dropped to his knees.
Keith's heart was heavy with despair as he watched the plane soar into the sky.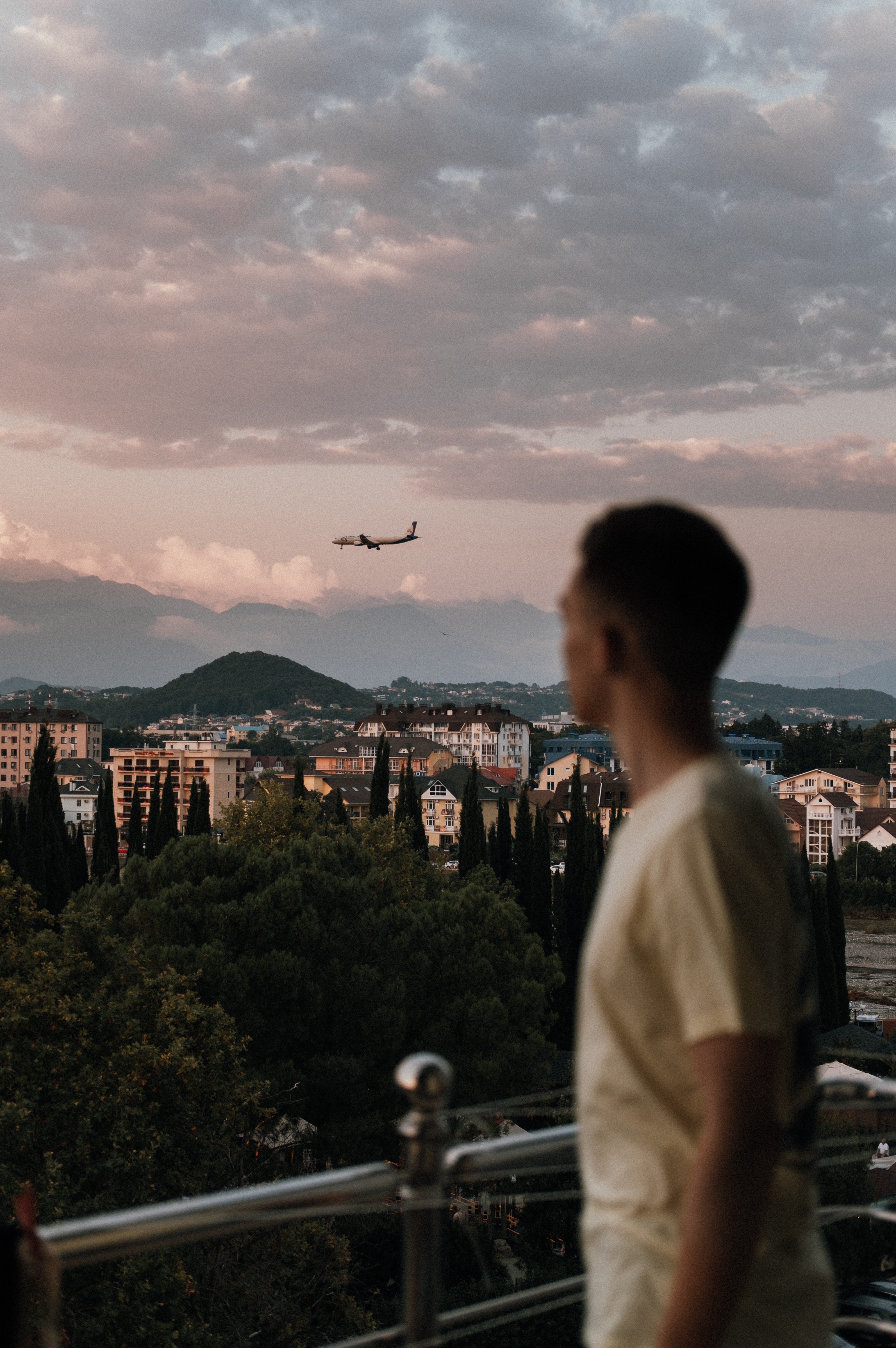 For illustration purposes only | Source: Pexels
Back home, Keith entered his house, feeling defeated. It felt as if he had lost everything that day.
But to his astonishment, he found the lights in his home on. Thinking there was an intruder, Keith rushed inside, only to freeze in tears.
"Evelyn? You…you came back…for me?!"
Evelyn approached Keith with open arms, and eyes welled with tears. "I couldn't take that flight, Keith. Not after breaking your heart. I canceled the trip. I want to be with you!"
Snapping his tears away, Keith dropped to one knee, a small velvet box in his trembling hand. His voice quivered with emotions as he looked up at Evelyn.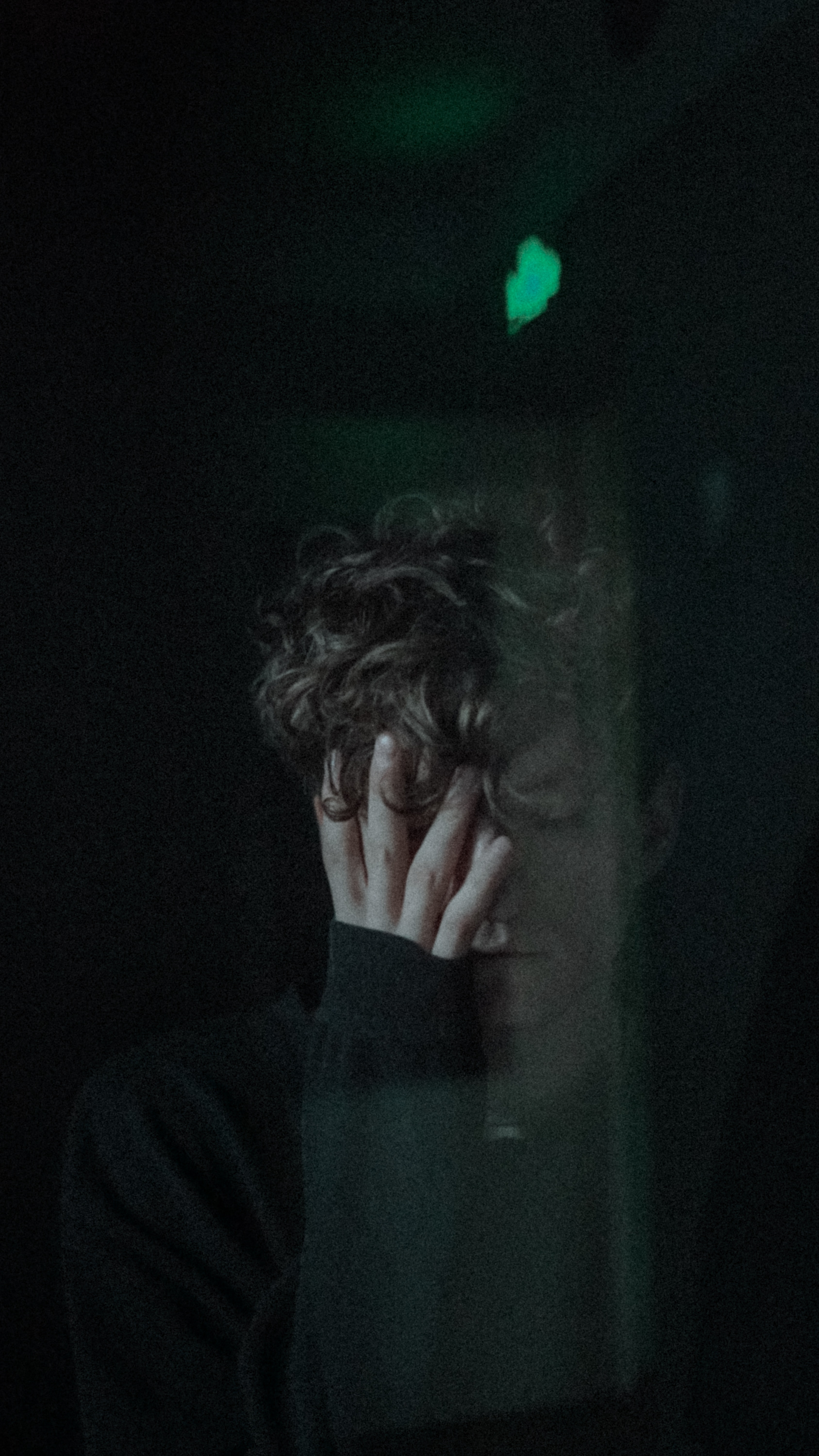 For illustration purposes only | Source: Pexels
"Evie, I know you don't have much time left. But I promise to make every moment count. Will you marry me?"
Evelyn nodded and cried. She threw herself into Keith's arms.
A week later, Keith and Evelyn exchanged their heartfelt vows in a picturesque garden wedding.
"I promise to love you…to cherish every moment. And to be the father Jamie deserves!" Keith said, sealing their commitment with a passionate kiss.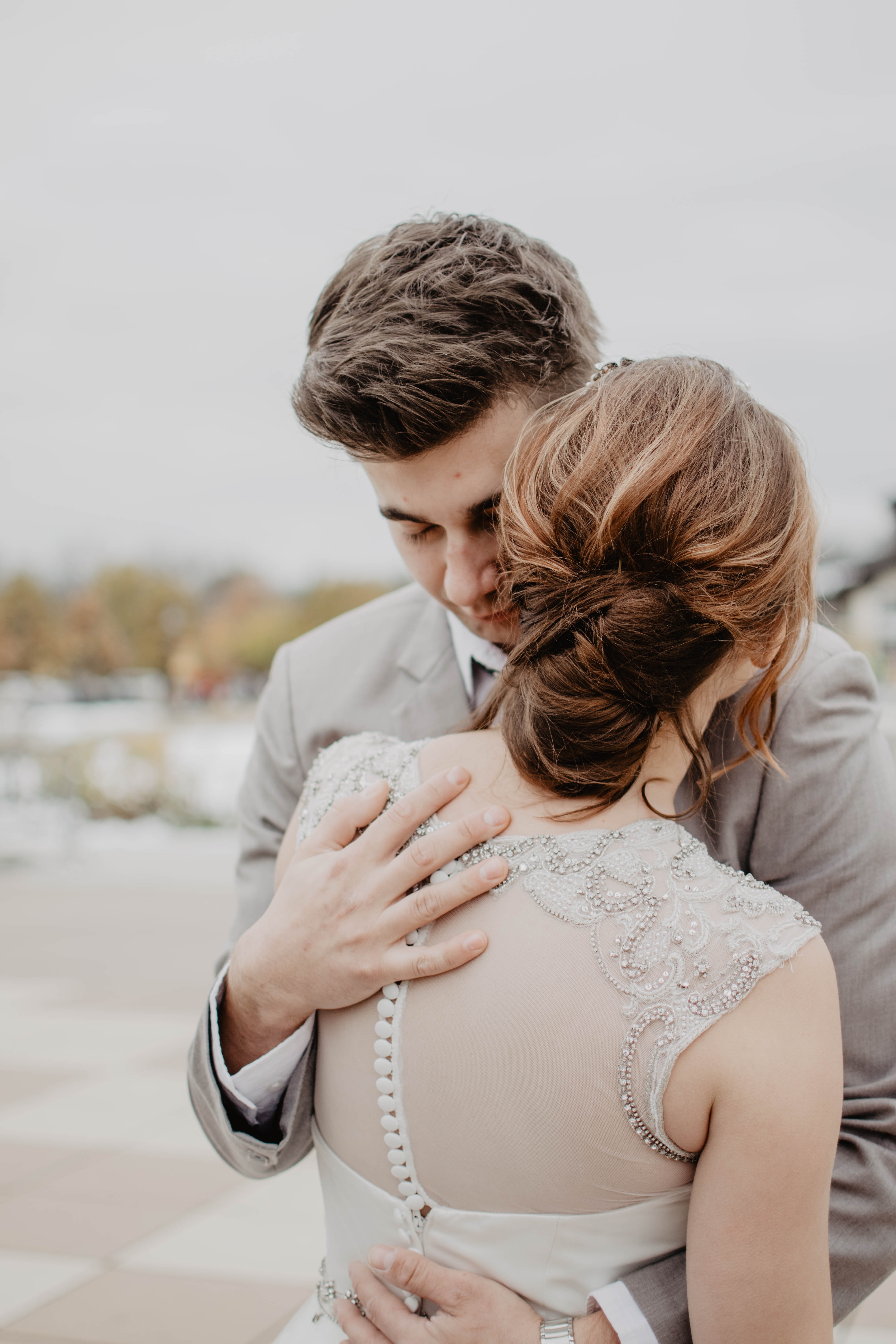 For illustration purposes only | Source: Unsplash
In the following few months, Keith juggled between his deployment and taking Evelyn to hospitals across the city. He was torn between day and night to care for her and provide her with the best treatment.
Evelyn had lost hope of living and mentally prepared herself for her impending fate when one day, Keith approached her with a piece of tear-jerking news.
"Get ready to live all your dreams," he said as she stared in disbelief.
"You won your battle with cancer, Evie. You're going to live. We're going to live…happily ever after…with our son…with the dozen babies we planned on having!"
Tears of joy streamed down their faces as they hugged and dreamed of their future together. But neither Keith nor Evelyn knew the storm that was arriving their way…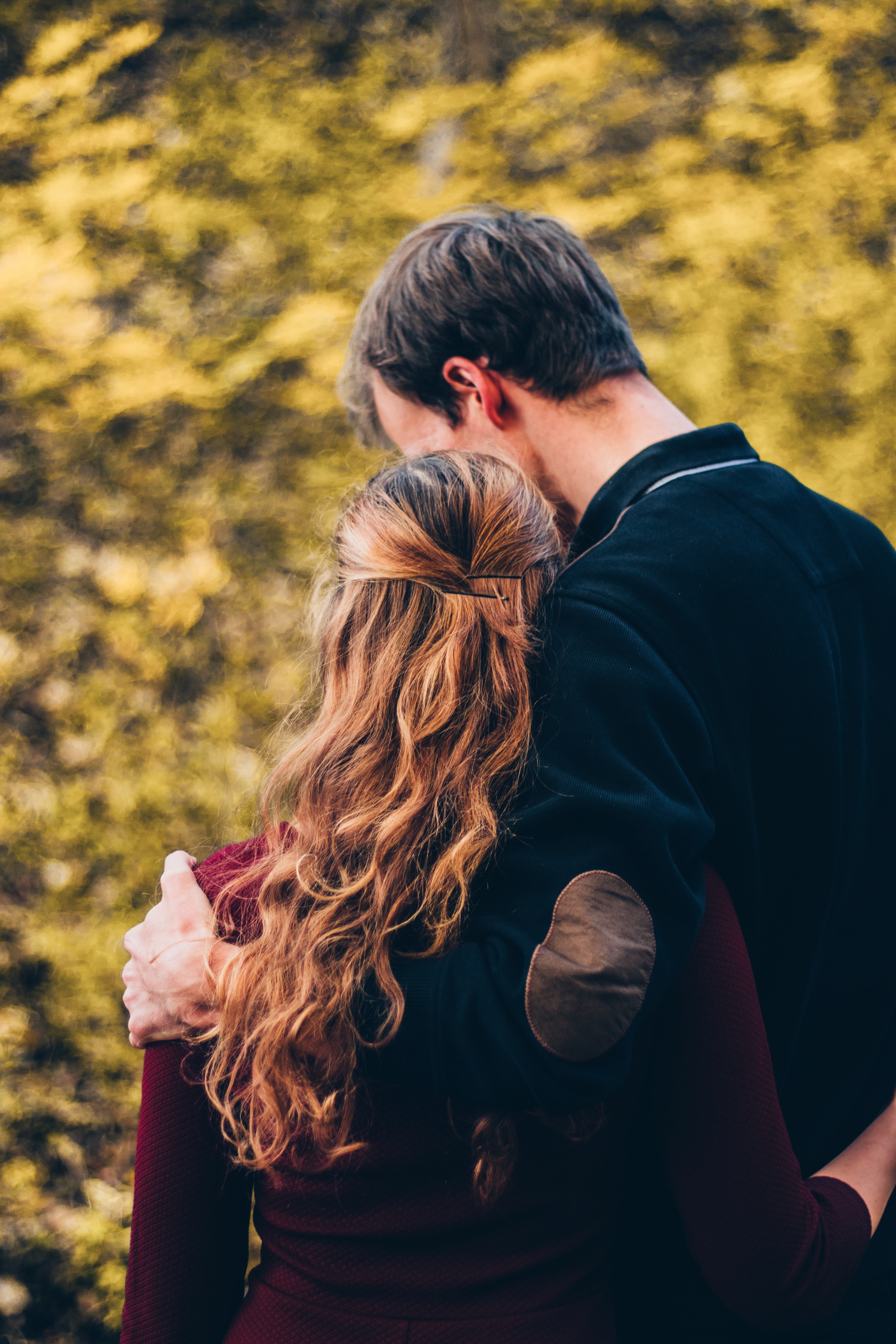 For illustration purposes only | Source: Unsplash
"Do you have to go, love?" Evelyn pleadingly asked Keith as he loaded his luggage into the van. He was leaving on duty to a foreign country.
It hurt Keith more than it hurt Evelyn. "I'll be back soon, sweetheart. Every moment without you will start feeling like a thousand years. But I promise to be back soon. Take care of our son. I love you."
Keith departed with a kiss as Evelyn watched the van disappear into the bustling street.
Two months later, Keith returned home on leave. He was so excited to finally meet his wife and son. However, this joy soon turned into a nightmare as Keith entered his unusually crowded house.
"What's going on? Why is my house crowded?"
For illustration purposes only | Source: Getty Images
Keith dropped his luggage and shuffled through the crowd. His heart sank like a stone when he saw Evelyn's lifeless body on a gurney being loaded into an ambulance.
"NO!" Keith whispered. "EVIE…."
He shakily ran to the ambulance and held Jamie, who pleaded with the paramedics to let him inside the ambulance.
"Mommy! Please, let me go…let me go," Jamie wailed. "I want to go to Mommy!"
Keith was too shocked to comfort the little one. And he was too shaken to stand on his feet as he watched the ambulance leave with Evelyn's body.
"What happened to my wife?" Keith bolted to Donna for answers. "I just spoke to her this morning. She told me she couldn't wait to see me. What happened, Donna? Answer me. How did Evie die?"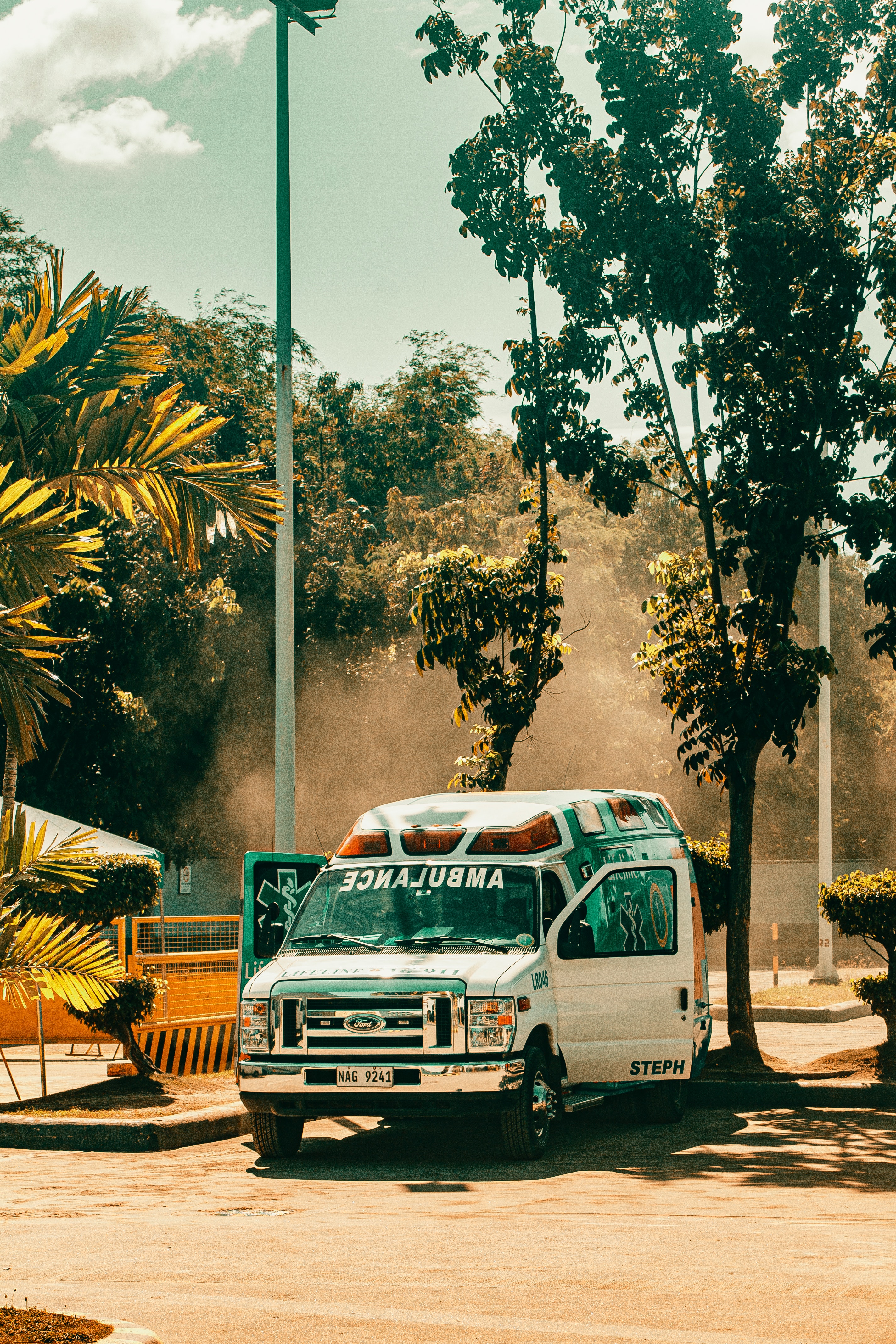 For illustration purposes only | Source: Pexels
"I don't know what happened," Donna teared up. "Jamie and I had gone to church. When we returned home, we found Evie's body lying on the edge of the staircase."
"Mr. Riley, I'm sorry for your loss," a cop approached Keith. "Your mother-in-law and son were the first eyewitnesses. So we must take them to the station to record their statement."
"…The autopsy report revealed your mother had fallen and hit her head on the edge of the steps. She'd died due to severe blood loss," Donna finished recounting, wiping her fogged-up glasses.
"What about Dad? How did he end up forgetting us…and Mom?" Jamie rose to his feet.
"I don't know, dear. Keith stayed with us for some time after your mother died. He didn't return to the army. And then…he just vanished from our lives. He never contacted us, and I never saw him again…until today."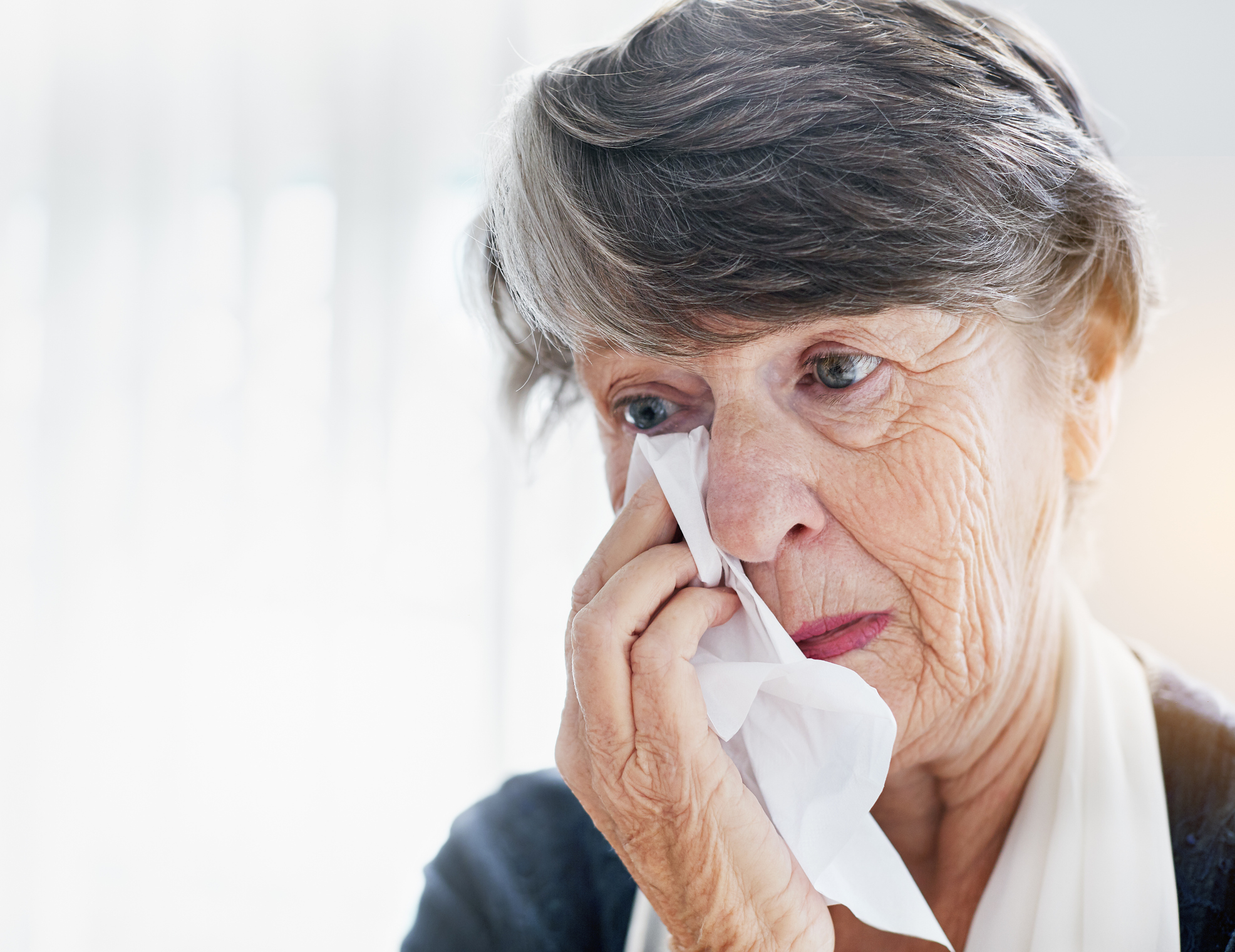 For illustration purposes only | Source: Getty Images
Jamie checked on his stepfather to make sure he was alright. Keith was fast asleep, and it seemed he'd forgotten everything about the most important chapters of his life that started gnawing at a young Jamie.
He was unable to piece the puzzle together. He knew the only way to solve the mystery was to help Keith regain his memory.
The next day, Jamie and his grandmother took Keith to the hospital, where the doctor explained the grim toll of Keith's years on the street.
"Mr. Riley has faced some incredibly challenging circumstances that we're unclear of, Jamie," the doctor said. "We are still unable to determine the exact cause of his memory loss."
"Will he not remember anything then, doctor?" Jamie worried.
"Not like that. It may take time. He doesn't even remember his name. Something happened that caused your father ten years of his life. And if anybody can explain what happened, it's your father. Stay strong. We'll try our best to provide him with the necessary care and support to help him regain his memory."
Jamie sighed disappointedly.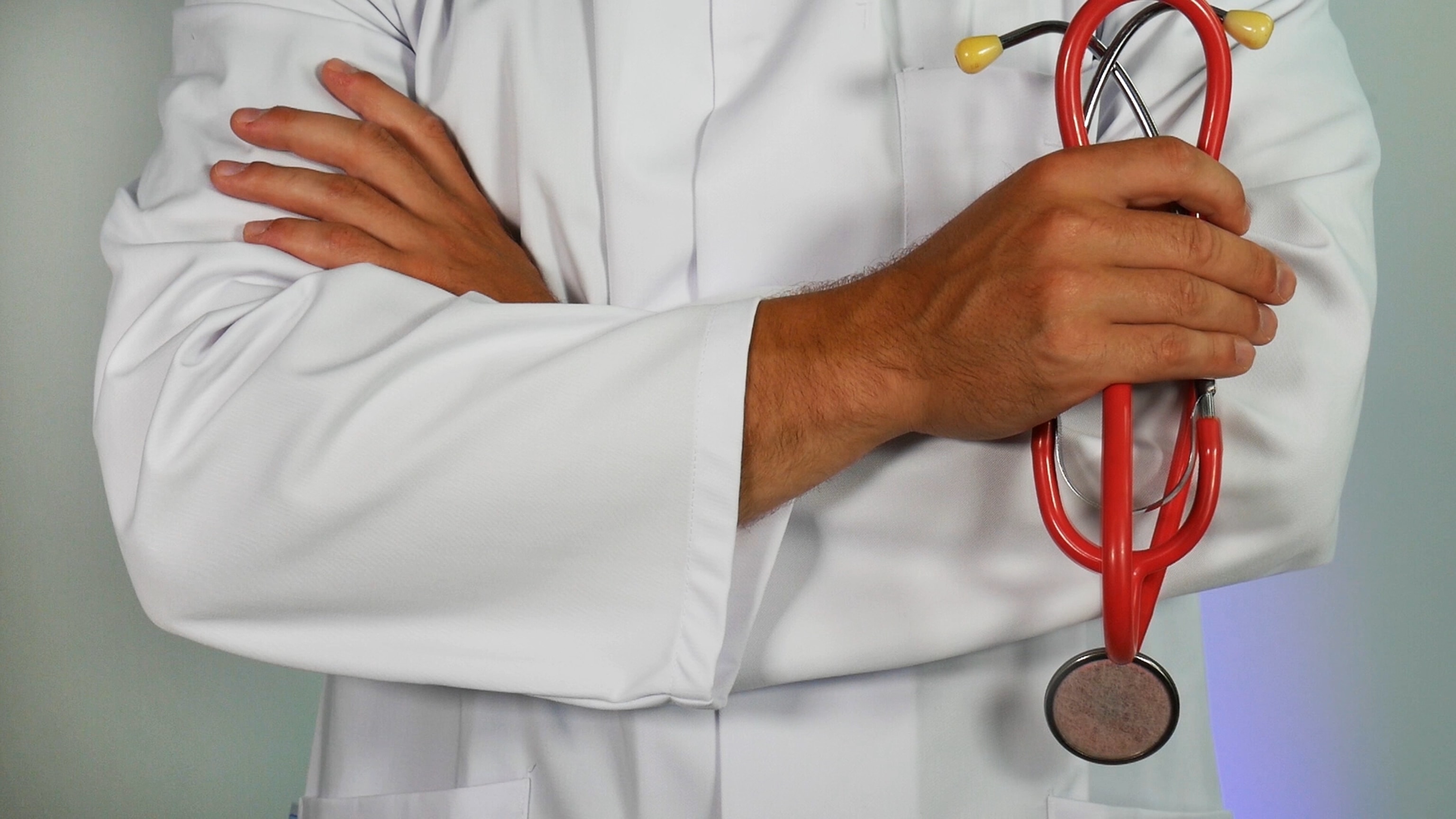 For illustration purposes only | Source: Unsplash
As days passed and as Keith started receiving his treatment, Jamie assumed a new role—one that he had never imagined he would take on.
Fate had dramatically reversed their roles, and Jamie started caring for his father like his son, despite being a young boy.
"Grandma, we'll take care of him, just like he did for us," Jamie told Donna one night. "We won't let him face this alone. We'll help him remember everything…no matter how long it might take."
Warm tears rolled down Donna's eyes. "You're a strong young man, Jamie. Your father would be so proud of you."
Jamie smiled and headed to Keith's room to say goodnight, only to find him missing from the house.
Fear surged into Jamie as he frantically searched for his father.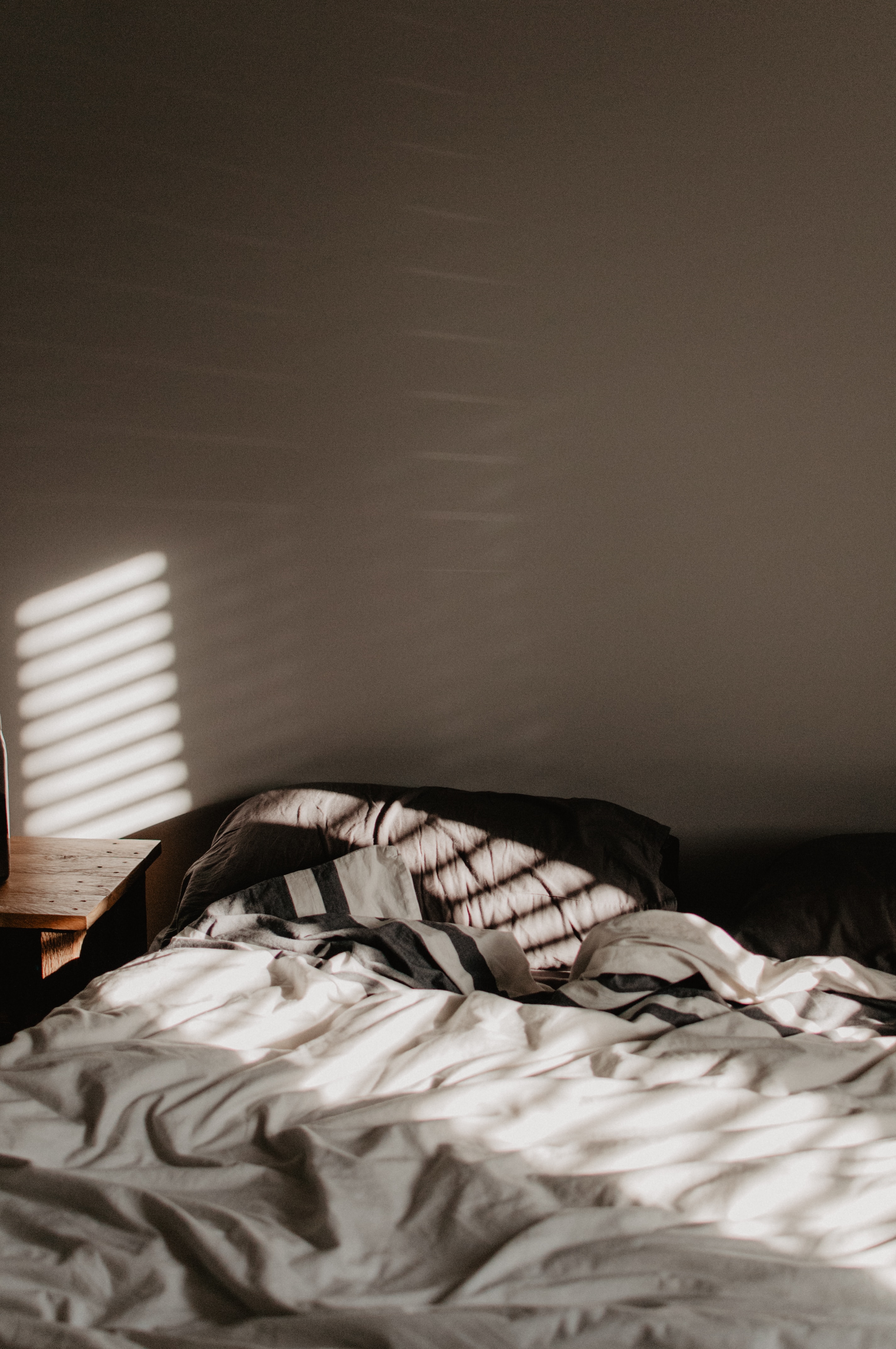 For illustration purposes only | Source: Unsplash
"Grandma, have you seen Dad? He's not in his room," he approached Donna.
"What? Oh, I just saw him sitting in his room ten minutes ago. I thought he fell asleep," she panicked.
They searched the whole house but in vain. It seemed as if Keith had vanished into thin air again. It haunted Jamie and Donna.
"Grandma, you wait here, alright? I'll go look for Dad. He wouldn't have gone too far."
Jamie bolted into the night to look for his father. Soon, he arrived in a dark alley two miles away and saw his father standing alone, staring at a graffiti-covered wall.
"Dad? What are you doing here? It's not safe."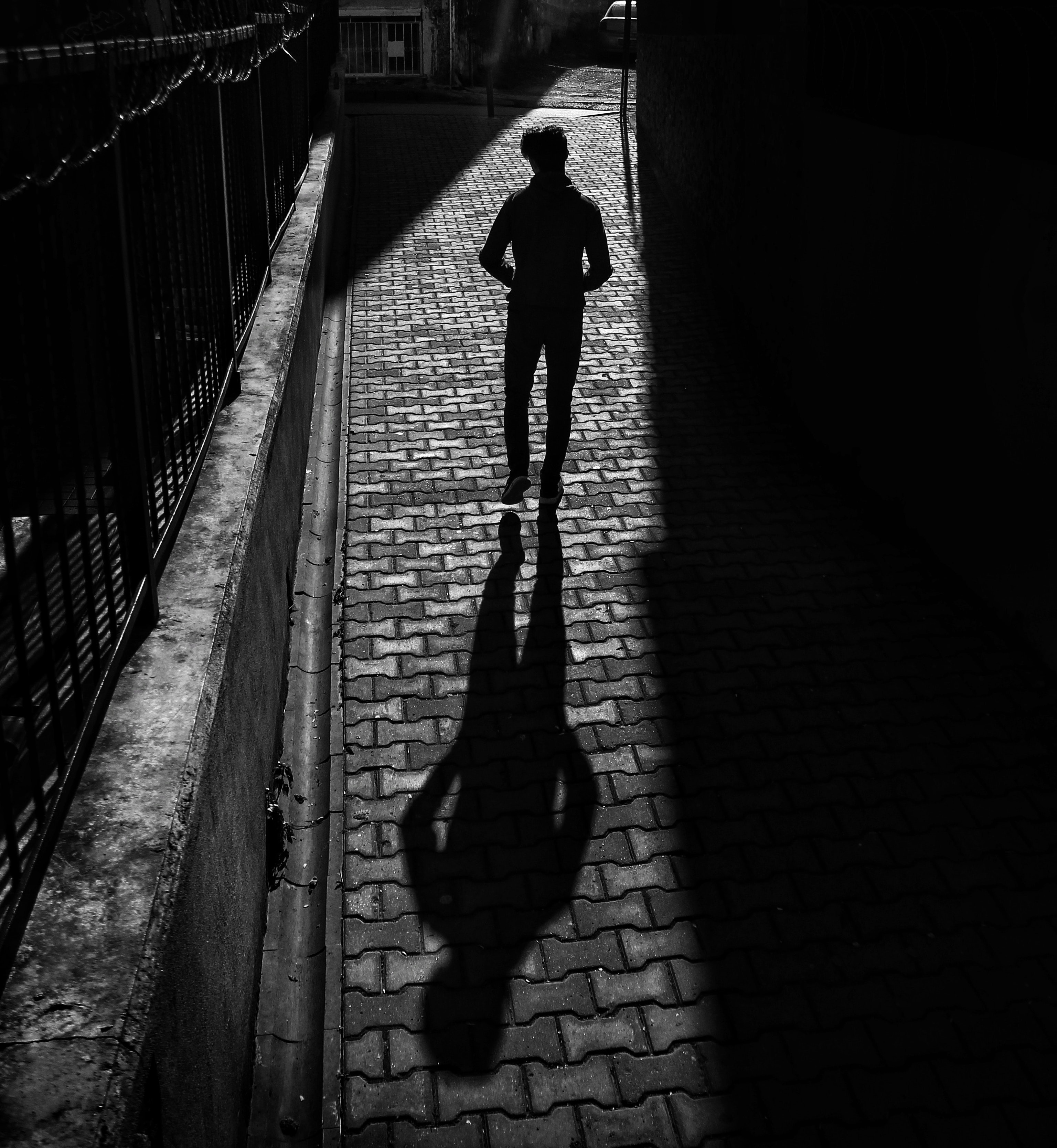 For illustration purposes only | Source: Pexels
"I-I know this place," Keith mumbled. "It keeps coming back in my dreams."
"You know this place??" Jamie was stunned.
"Yes. I've seen this place in my dreams…I've seen it often."
Jamie realized that his father's treatment showed signs of progress. He couldn't contain his excitement and curiosity.
"Dad, do you remember more about those dreams? Anything at all?"
"No. But it's like trying to catch smoke with bare hands. It gives me a terrible headache whenever I get those dreams. They're nightmares."
"Let's go home, Dad. You must rest," Jamie took Keith home.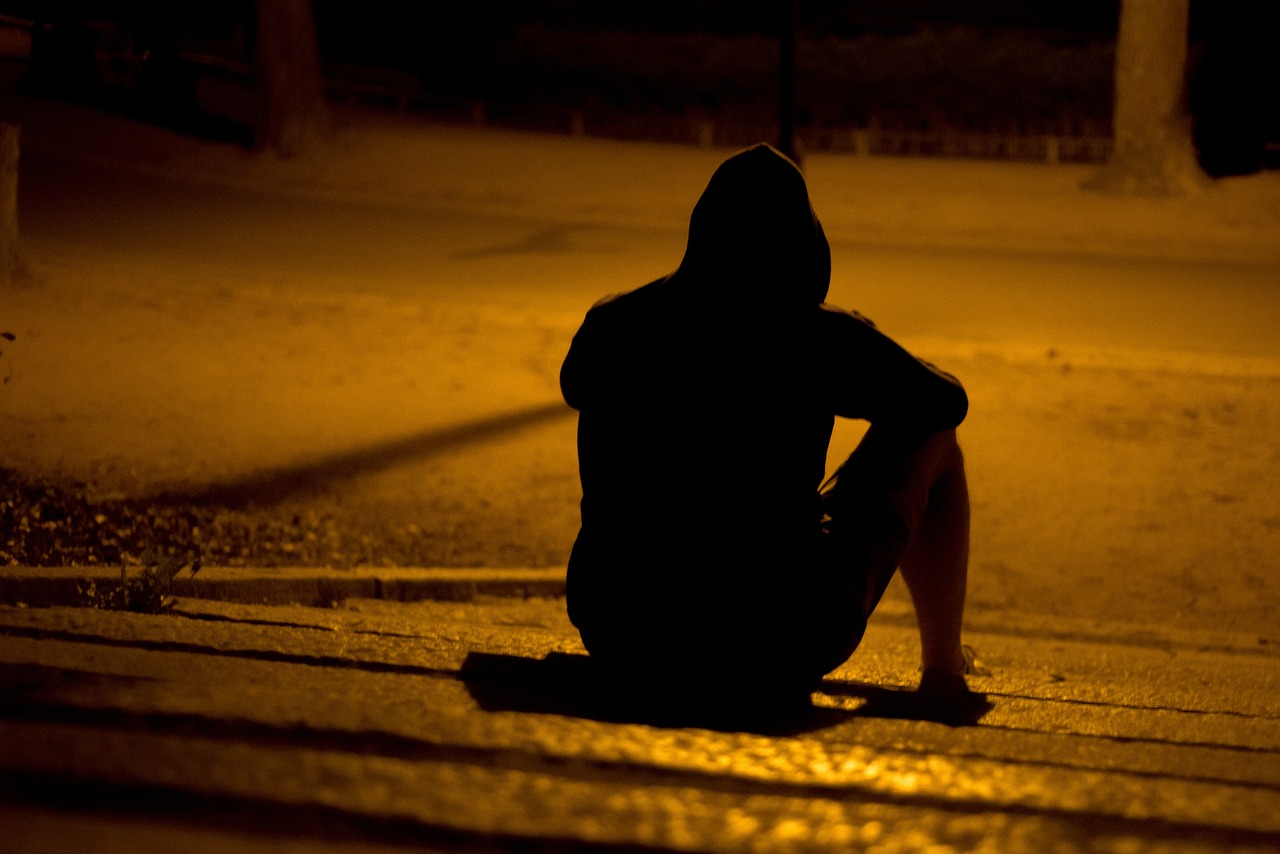 For illustration purposes only | Source: Pixabay
As days passed, Keith's recurring nightmares began to take a toll on Donna and Jamie. He started shouting, "Stop! Don't do this!" in his sleep every other night.
They couldn't quite put their finger on what was going on with Keith.
"Dad, what's wrong?" Jamie rushed to his father's side.
Keith woke up with a start, and he was drenched in sweat. "It's that man…in the mask. He keeps hurting me…"
Donna and Jamie exchanged a worried and skeptical glance. "A man…what kind of mask is he wearing? Have you seen his face?"
"No…I don't remember anything else. Just this. He keeps hurting me every night…in my dream."
"Alright. Get back to sleep, Dad. I'm by your side. I won't let anything happen to you. Go to sleep," Jamie whispered as he helped his father get back to bed.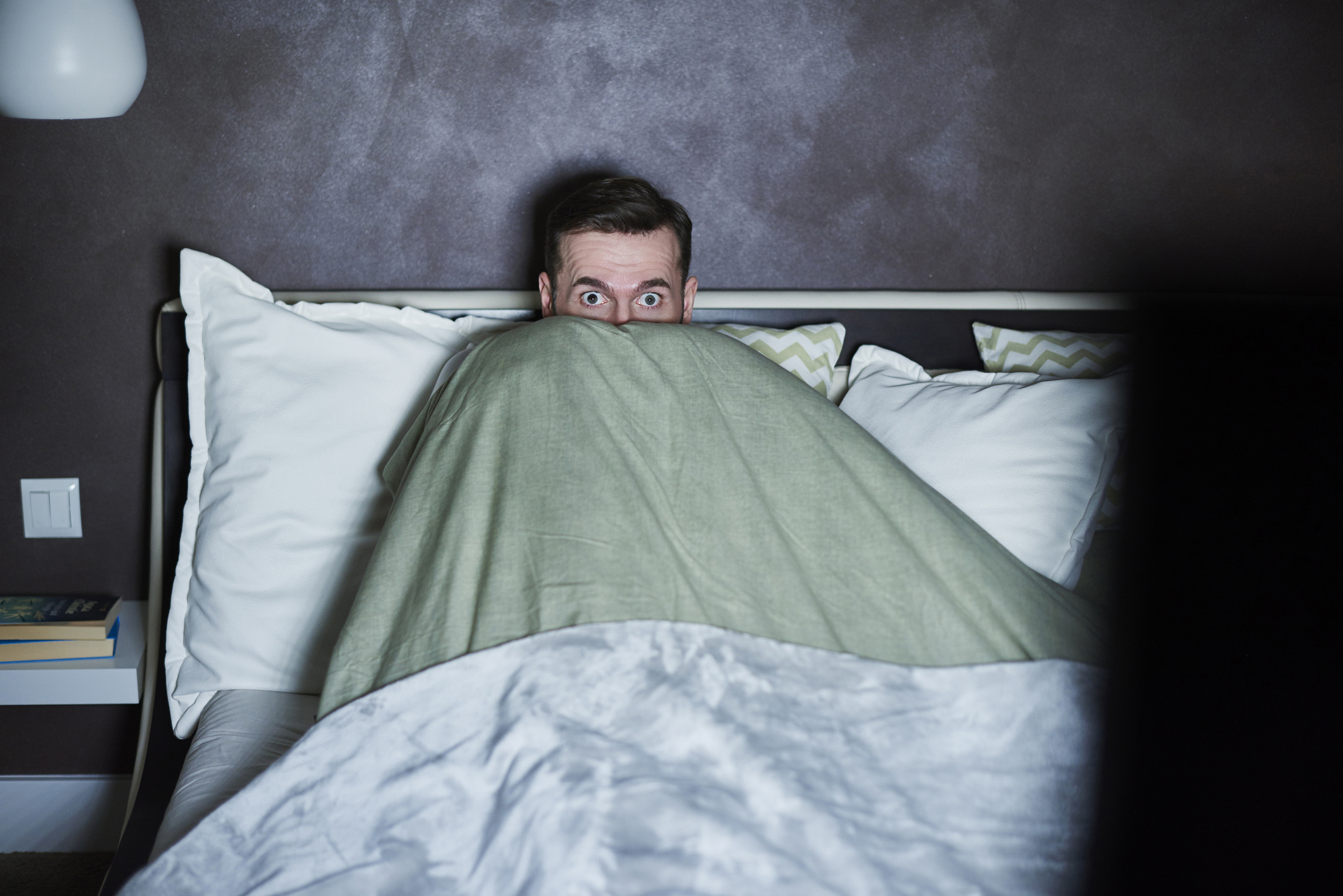 For illustration purposes only | Source: Getty Images
When Jamie could no longer watch his father struggling with his amnesia and recurring nightmares, he hatched a daring plan to connect the dots of his father's fractured memory.
The following night, Jamie approached Keith in his room. "Dad, I was thinking about going on a little walk in that alley. Will you come with me?"
"No, I'm not going there. It's dangerous."
"Dad, trust me. It's not as dangerous as you think. People go there for a walk all the time. Maybe something will jog your memory," Jamie squeezed Keith's hands. "Moreover, I'll be with you. So you don't have to worry about anything. Just trust me, alright?"
Keith agreed. As they arrived in the alley, Jamie staged an act with his friend, recreating the mysterious events from his father's dreams.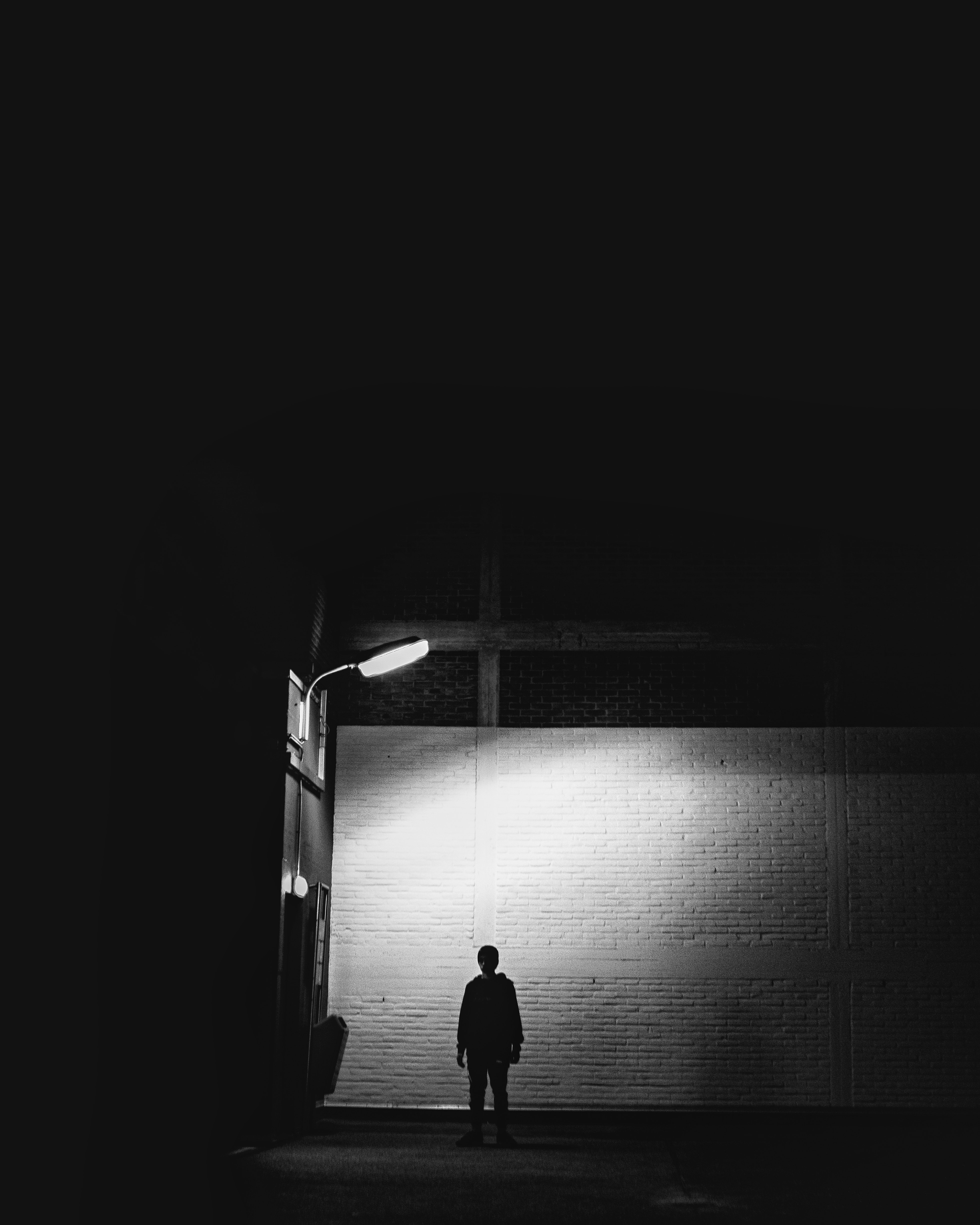 For illustration purposes only | Source: Pexels
"Dad, help me! He's hitting me on my head…Dad!" Jamie cried out as his friend wearing a creepy mask, faked a hard blow to his head.
Keith, seeing this, rushed to save his son. Jamie's friend fled the scene as a part of their plan.
"Jamie, get up…Jamie!" Keith cried, getting into emotional combat when he saw his son's head covered in a fake red liquid.
Unable to withstand the shock, Keith collapsed on the ground and passed out.
"Mr. Riley, are you okay? Mr. Riley…you're in the hospital…" the doctor's faint voice rang in Keith's head. His blurry vision adjusted to his surroundings as he slowly opened his eyes.
"Wh-where am I? Oh, God…Jamie, is that you…my son?" he cried. "You look all grown up!"
"Dad!" Jamie hugged Keith and cried.
"Dad, what happened to you? Why did you just vanish from our lives? We thought you ran away after Mom died. What were you doing on the street?" Jamie nudged Keith for the truth.
A sharp pain shot up in Keith's temples. His past came flashing before his eyes as he teared up and recalled that fateful night that had cost ten years of his life.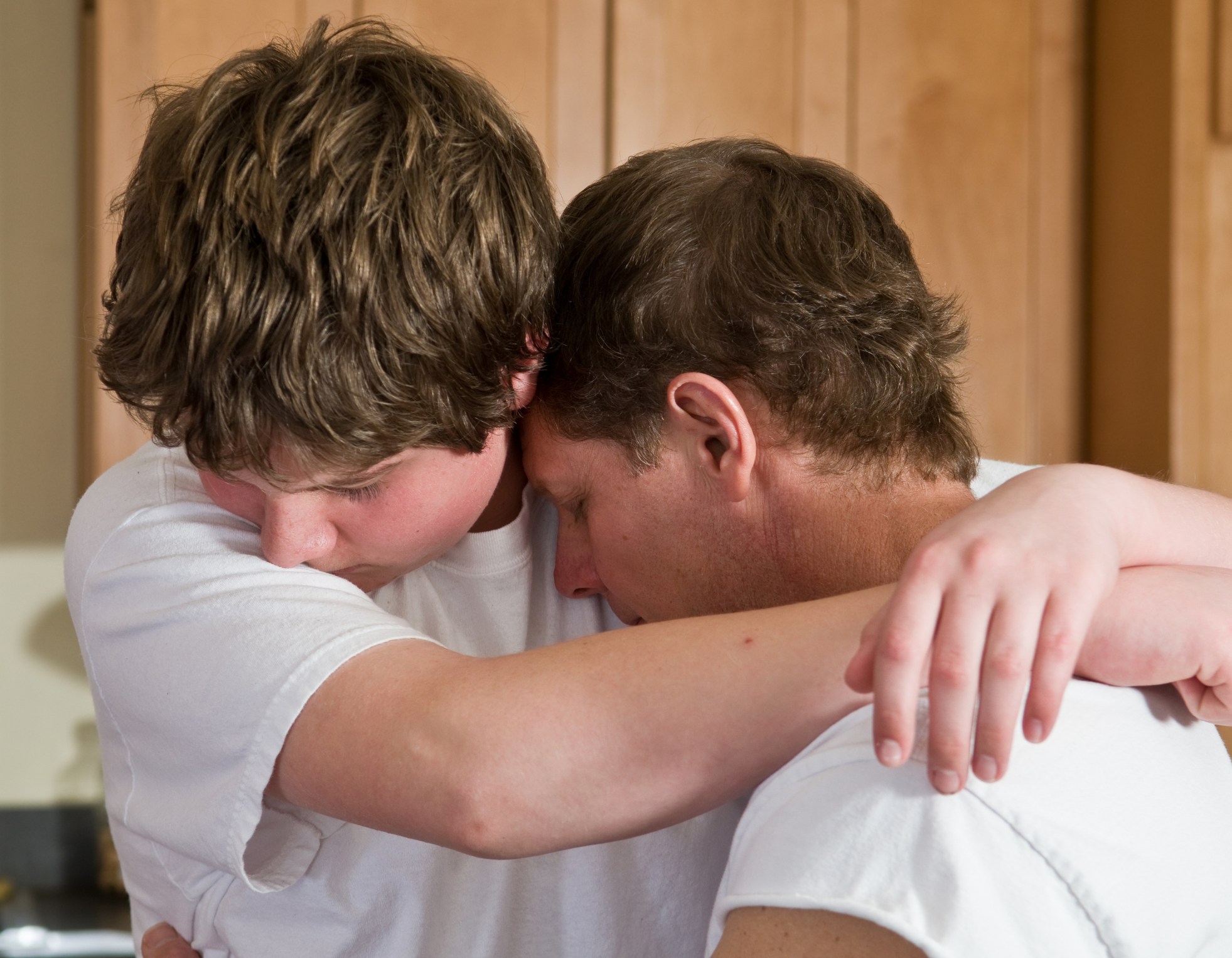 For illustration purposes only | Source: Getty Images
A few days after Evelyn's death…
"Mr. Riley, the autopsy reports suggest your wife had hit her head on the concrete," Officer Danny met Keith at his house.
"She was pregnant when she died?" Keith's eyes welled up as he read the report. "That morning, she told me she wanted to tell me something important. She was so happy when she said that. So Evie was pregnant…with my child? She was going to tell me that?"
The cop patted a heartbroken Keith on the shoulder and left. Keith was so distraught and angry. He felt deprived of the love and beautiful family he'd built with his beloved Evelyn.
Without her, the world started feeling hollow…and dark.
Keith went on a path of self-destruction. The Five Star Bar he visited daily became his second home. He started drinking beyond his senses. Evelyn's laughter and her absence haunted him every day…and every night.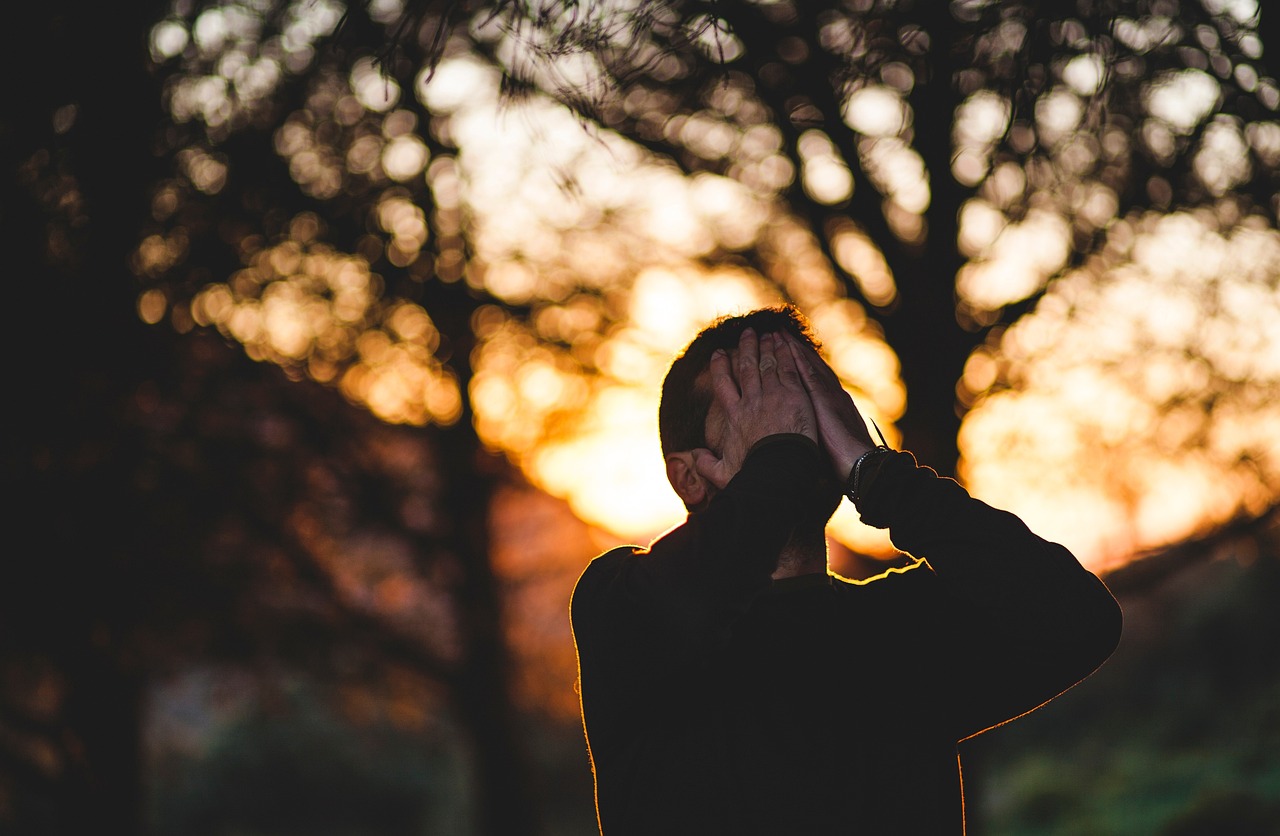 For illustration purposes only | Source: Pixabay
Life for Keith became an agonizing struggle. He was unable to rejoin the military, and he lost all sense of purpose in his life.
His mind, once sharp and focused, was now drifting aimlessly through a fog of grief.
As time fleeted by, Keith harbored a bitter resentment towards Evelyn for leaving him alone. He loved her so much that he started hating her out of love.
So one day, a drunk Keith packed all of Evelyn's belongings in a box and threw them in the attic. While stashing her photos, he stumbled upon a box of pictures. His heart sank when he noticed one where Evelyn wore the expensive diamond locket he'd gifted her.
"Evie never took that locket off…but it wasn't on her body when I saw her being taken in the ambulance," Keith froze after noticing the peculiar detail nobody noticed.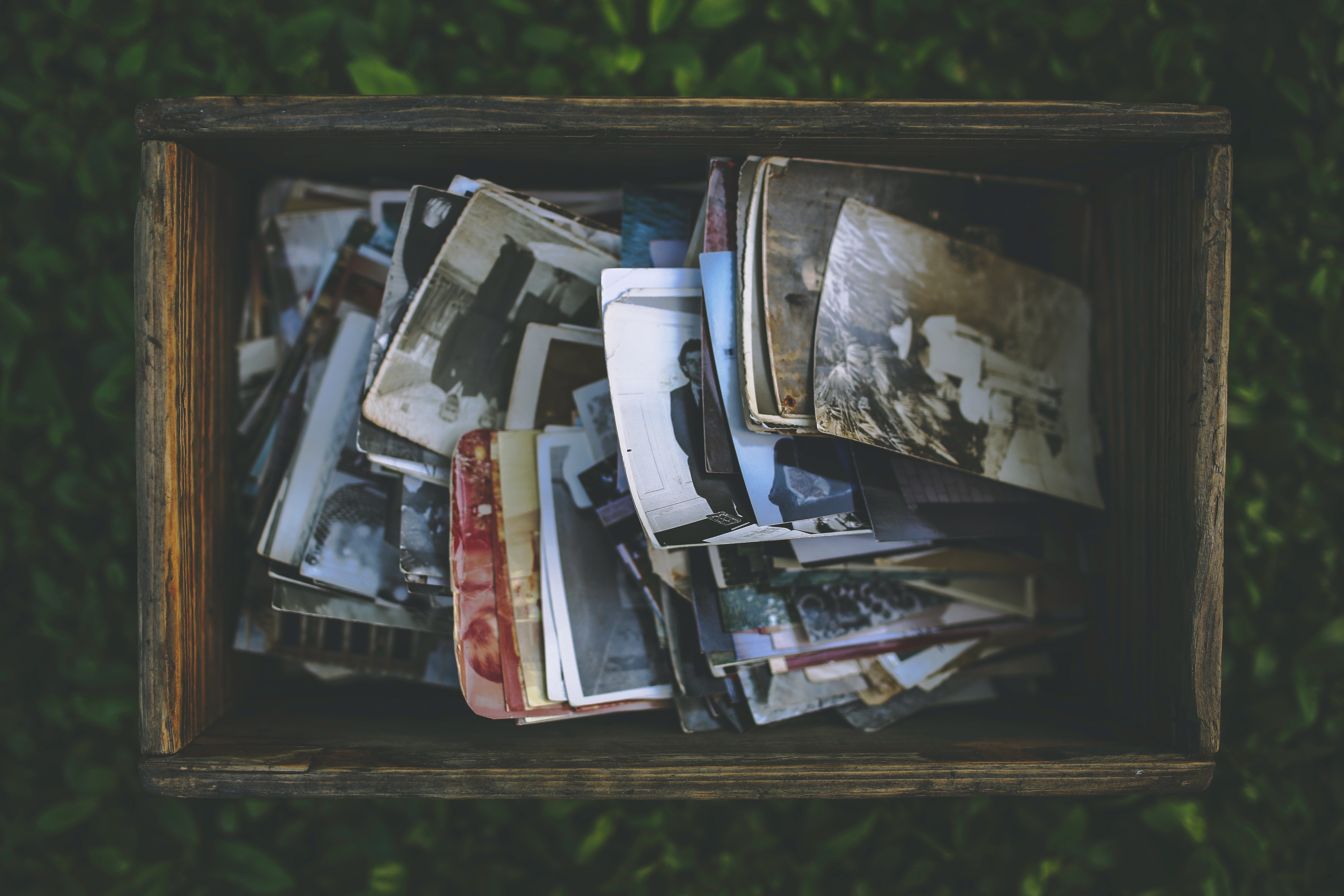 For illustration purposes only | Source: Pexels
He rushed to the police station, where his suspicion grew stronger after cross-checking the picture of Evelyn's dead body.
It confirmed his worst fear—the diamond locket with the designer watch inside was indeed missing.
Keith's heart raced. He drove home and stood still on the staircase where Evelyn's body was found.
Did someone steal that locket? Was Evelyn murdered for this locket? I have to find out what happened…and who did this awful thing to her.
In his race to connect the dots, Keith met with an old friend, Detective Roger.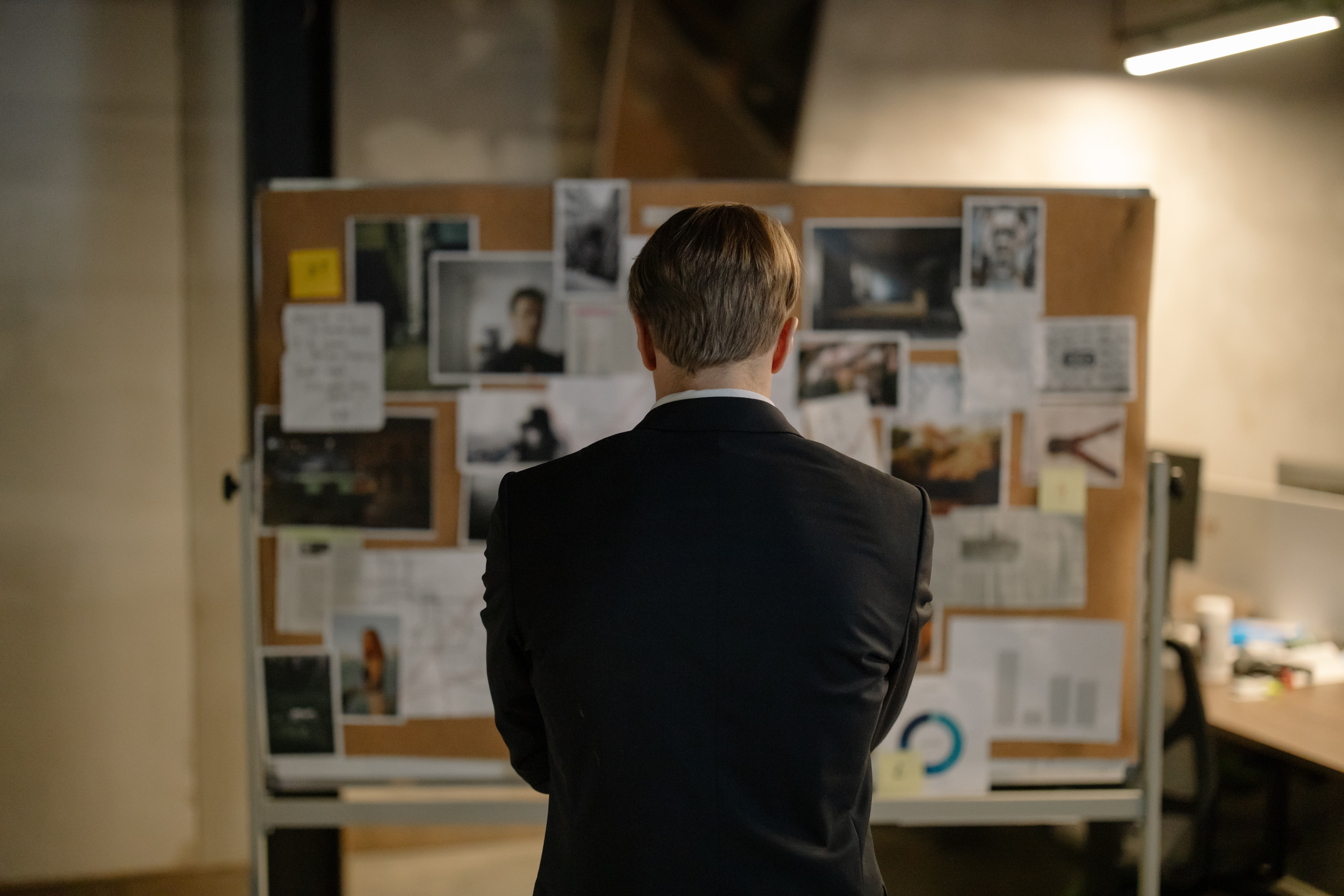 For illustration purposes only | Source: Pexels
"Rog, I need your help. I think something happened to my wife…something the cops missed noticing. I don't want to go to the police. I want to find out on my own. Will you help me, man?"
Detective Roger agreed, and Keith showed him photos of Evelyn wearing the locket.
"It's a unique and expensive diamond locket. It plays melodious music when you open it," Keith said as Roger took a closer look. "I think somebody stole this…and I suspect my wife was killed for this locket."
"Don't worry, pal. I'll look into it. We'll find the scoundrel who did this to your wife and get to the bottom of this."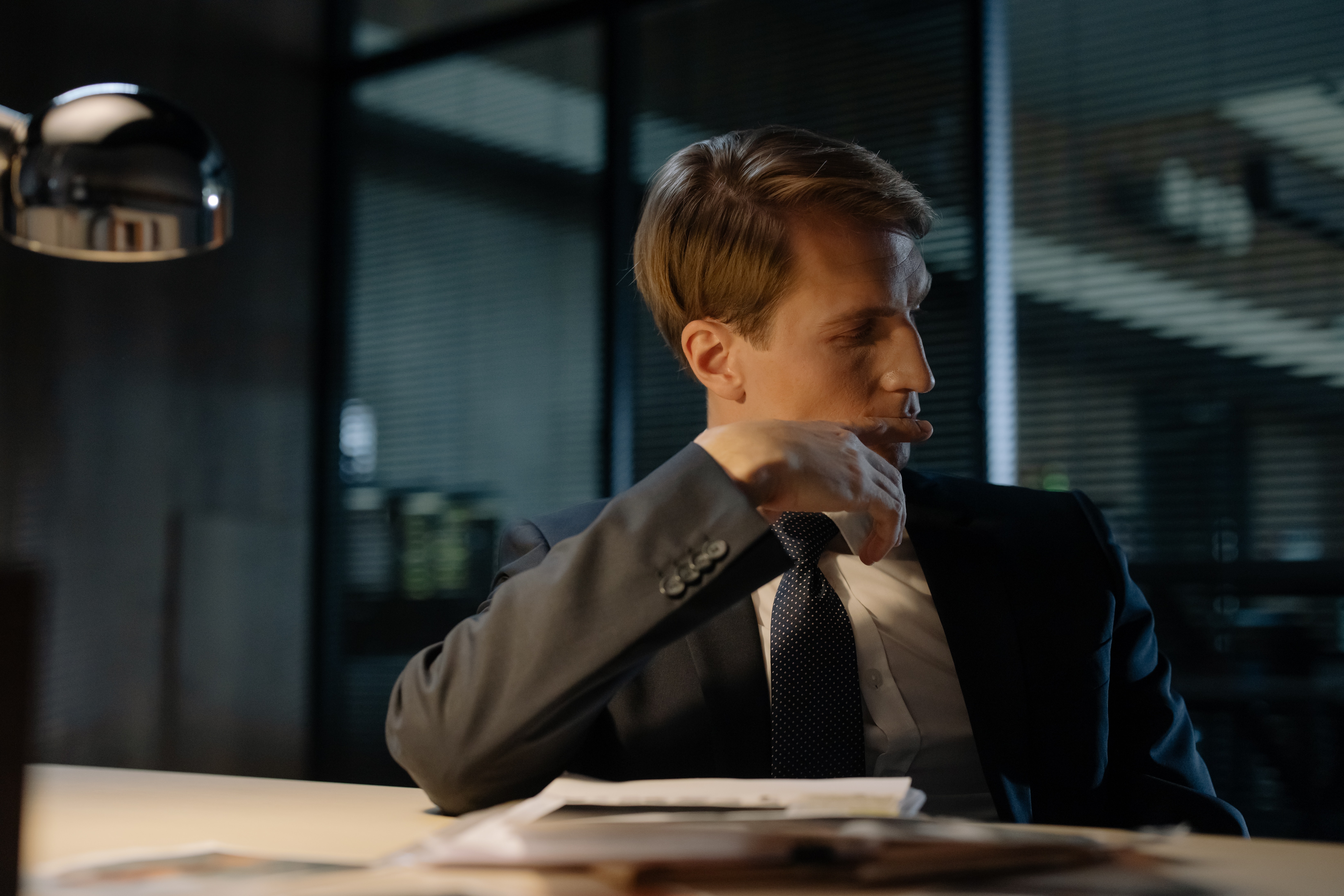 For illustration purposes only | Source: Pexels
Days later, Detective Roger contacted Keith with a breakthrough.
"Keith, I found the locket! It was sold in a pawn shop, just as you suspected. That's it, pal. We're getting closer! Meet me at the pawn shop on Main Street."
"A man sold this locket for five thousand dollars a few days ago," the pawnshop owner confessed.
"Don't you know that accepting illegal and stolen items is a crime? Did he show you the receipt for this locket?" Detective Roger's grim voice jolted the pawnbroker.
"No..I…I told him I can't take it. But he said he was ready to sell it for a lesser value. I examined the locket and found it was worth hundreds of thousands of dollars. I sealed the deal with him for five thousand dollars."
"Did he come again? Do you know his name?"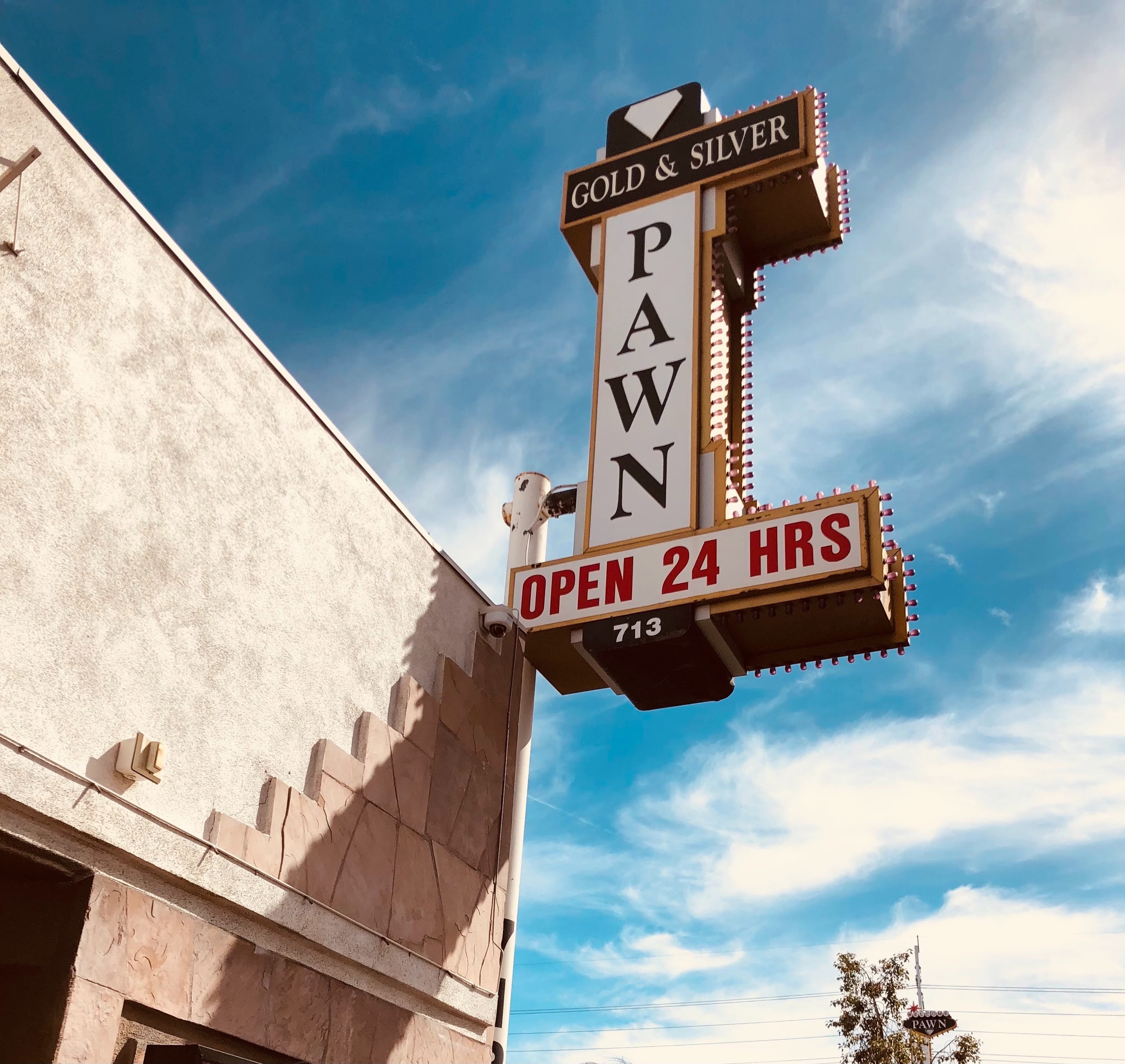 For illustration purposes only | Source: Unsplash
Coming this close to solving the mystery, Keith was back to square one. But he did not lose hope.
"Alright. Now look here, mister. If that guy comes back to sell something else, you contact us, do you hear me?" he warned the pawnshop owner.
A few days later, Keith got a call. "Sir, th-the guy…h-he is here in my shop. I told him to wait. Please come quickly," the pawnbroker informed Keith.
Keith hurried to the pawn shop that evening. A frantic chase ensued as he bolted after the mystery man through the winding streets.
"Stop! You can't escape…you're going to pay for what you did to my wife," Keith yelled as the man paused and panted, holding his knees in the dark graffiti-covered alley.
"Why did you kill my wife?" Keith approached the man, showing the locket.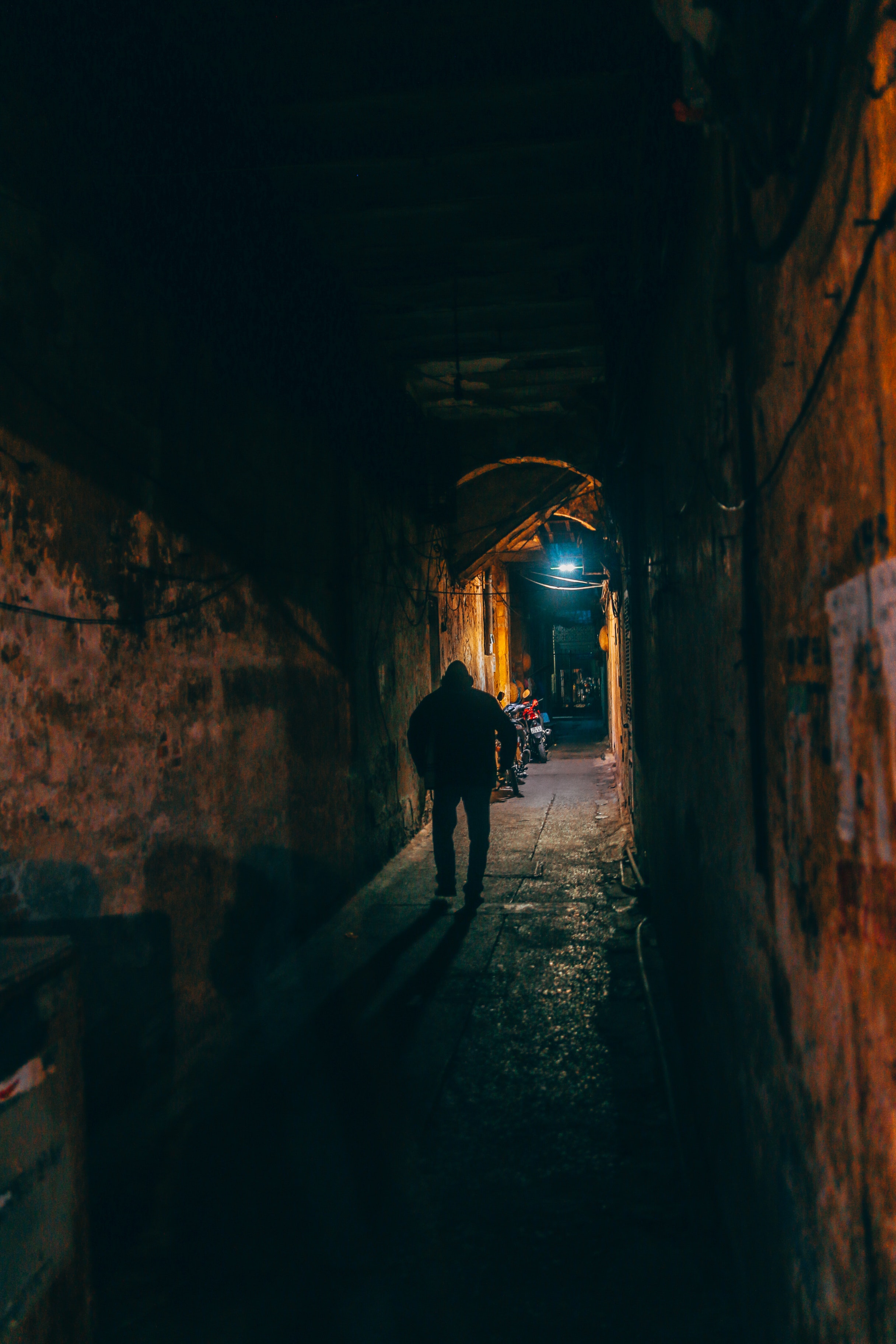 For illustration purposes only | Source: Pexels
Things took a sinister turn when the guy pulled his hoodie over and put on his mask.
"There's no use in covering up now, you rogue. I saw your face," Keith barked. "What did you do to my wife? How did she die? I'm going to call the cops right now."
"I didn't do it intentionally. I just wanted the locket…but your wife made a scene…and threatened to call the cops…"
Before Keith could get all the answers to his questions, he felt a brutal blow to his head. His voice choked as he groaned in pain and fell to the ground with a heavy thud.
"Stop!" Keith winced, struggling to breathe.
He crawled on the bloody puddle, trying to get up. "Please…stop…"
But another sharp blow struck on the back of his head, and everything blacked out for Keith.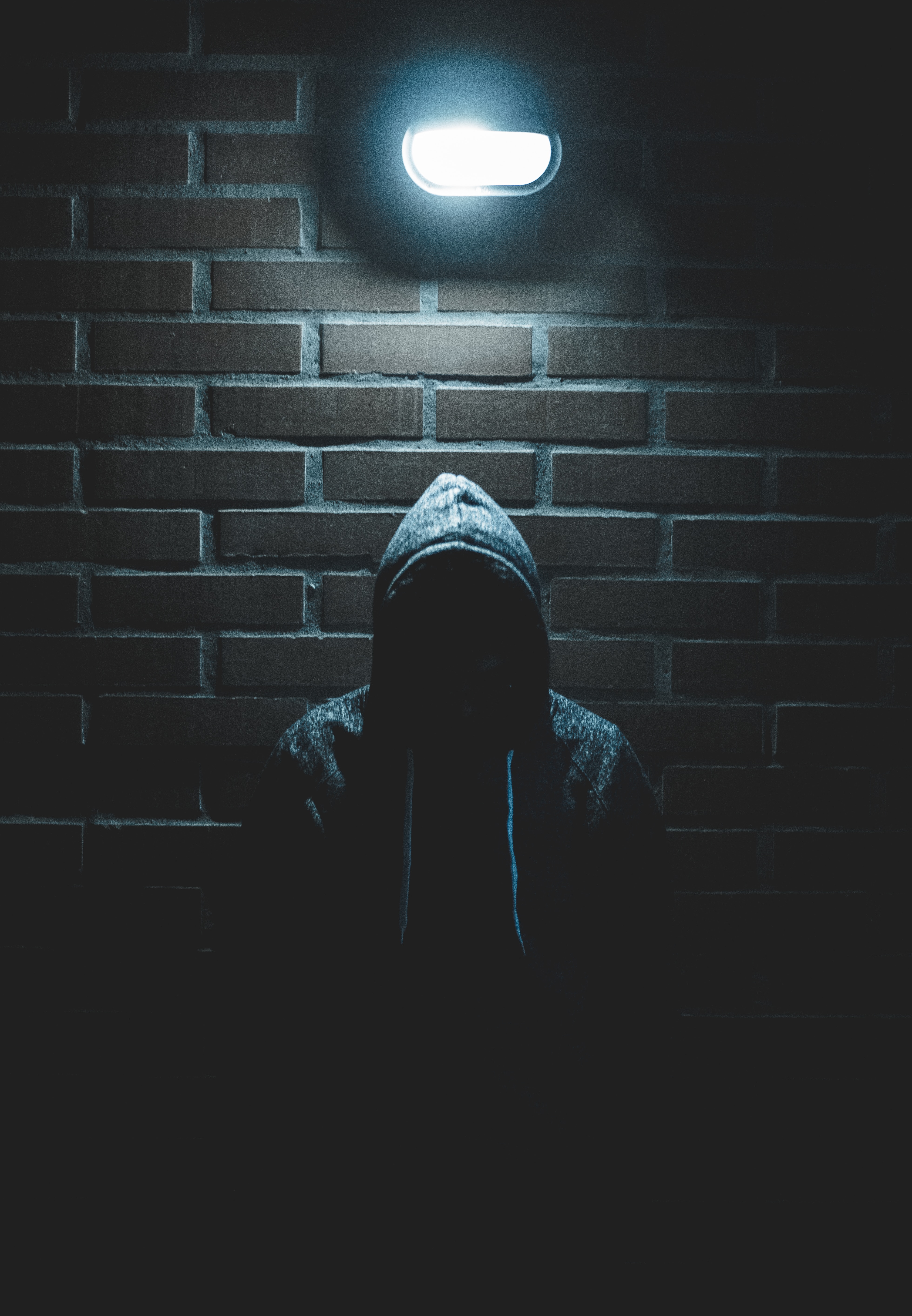 For illustration purposes only | Source: Unsplash
"I woke up in this hospital, Jamie," Keith recounted his harrowing experience after the attack.
"I had no memory of who I was. I didn't even know my name. I had nowhere to go. One day, I boarded a bus to the next town…and lived on the streets there…where you found me."
Jamie's heart grew heavy with sorrow. He hugged his father and whispered a promise. "We'll find that scoundrel who did this to Mom and you, Dad. I promise…we won't rest until we find him."
As soon as Keith was discharged from the hospital, they visited the pawnshop.
"I remember you, young man. You were here before," the pawnshop owner pointed to Keith.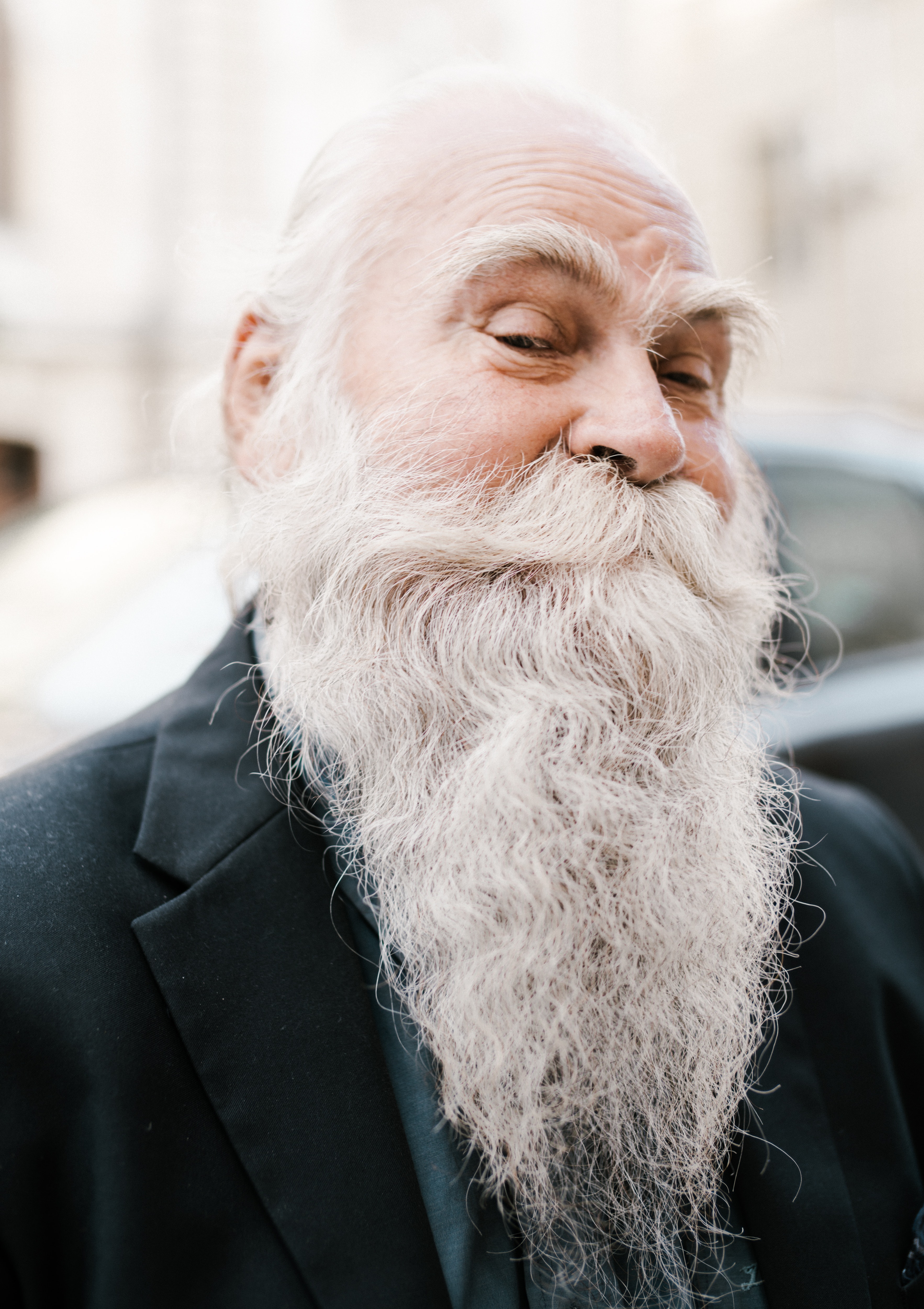 For illustration purposes only | Source: Pexels
"I remember everything now, mister. I know it's been ten years. But I came to inquire if that mystery man had sold any other stolen items. Did he come here after that?"
The pawn shop thought for a while and recalled a significant detail.
"Well, it's been around ten years since I saw that guy. But back then, he did come here to sell a gold chain. Remember I called you to inform you he was in my shop? He said he needed the money to save his wife in the hospital nearby…
…But you or that guy never showed up after that. The last thing I remember…you were chasing him, right? I still can't forget the way he bolted out of my shop. And I still can't forget your face…and the way you chased him."
Keith and Jamie exchanged a glance. They knew they had a crucial lead.
"Which hospital was it? Did he mention his name?"
The pawn shop owner shook his head. "I don't remember the hospital. He never told me his name. But as far as I know, there's only one hospital nearby…it's a ten-minute drive from here."
The quest for answers intensified as Keith and Jamie boarded a taxi to the hospital, hoping to find clues among the records of patients from ten years ago.
For illustration purposes only | Source: Unsplash
"My friend's aunt works in that hospital, Dad. Maybe she can help us sift through the records," Jamie said.
As they checked the records with little success, Keith's own memories of desperation pushed him to make a bold move.
"Remember what the pawnshop owner told us? The guy was desperate to save his wife, Jamie…I've been there myself. It's how I felt when I emotionally struggled day and night to save your Mom from cancer."
Keith rushed to the doctor who might remember the patient whose husband was so desperate to save her life.
"Doctor, there was a man whose wife was dying. She was admitted to this hospital ten years ago," Keith approached the doctor. "He was probably poor. But he'd do anything to save her. Do you remember him?"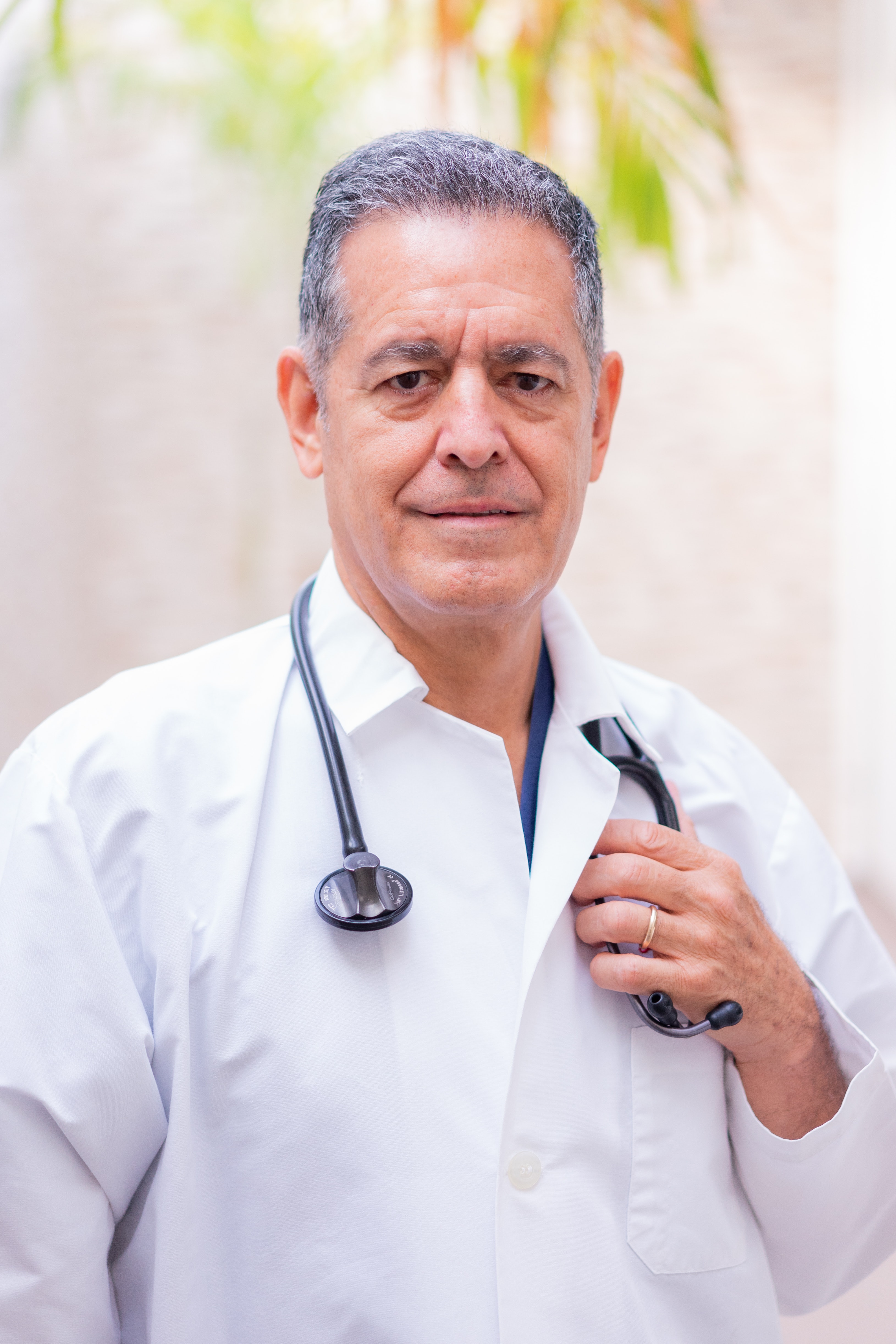 For illustration purposes only | Source: Pexels
The doctor thought for a while. "I don't recall any specifics. And from ten years ago…well, I can't recall…
…Oh, wait…I remember a peculiar case like that," he said, raising a brow.
"His wife was suffering from a heart condition and needed urgent surgery. He made a scene at the hospital, saying he would go to any lengths to save her life. But why do you ask?"
"Doctor, I'm trying to find something related to my wife's death. Can you please provide me with his address?" Keith pressed further, his voice urgent and desperate.
The doctor made an exception despite the hospital policy against sharing patient details. "I shouldn't be doing this…but here's the address since you said it's important."
An hour later, Keith and Jamie arrived at a modest, shabby little cottage on the outskirts of town. They saw a woman uprooting beetroots in the garden. A little girl was playing nearby and shyly hid behind her mother when she saw Keith and Jamie.
Uncertainty filled the air as they approached the woman.
"Sarah?" Keith called out.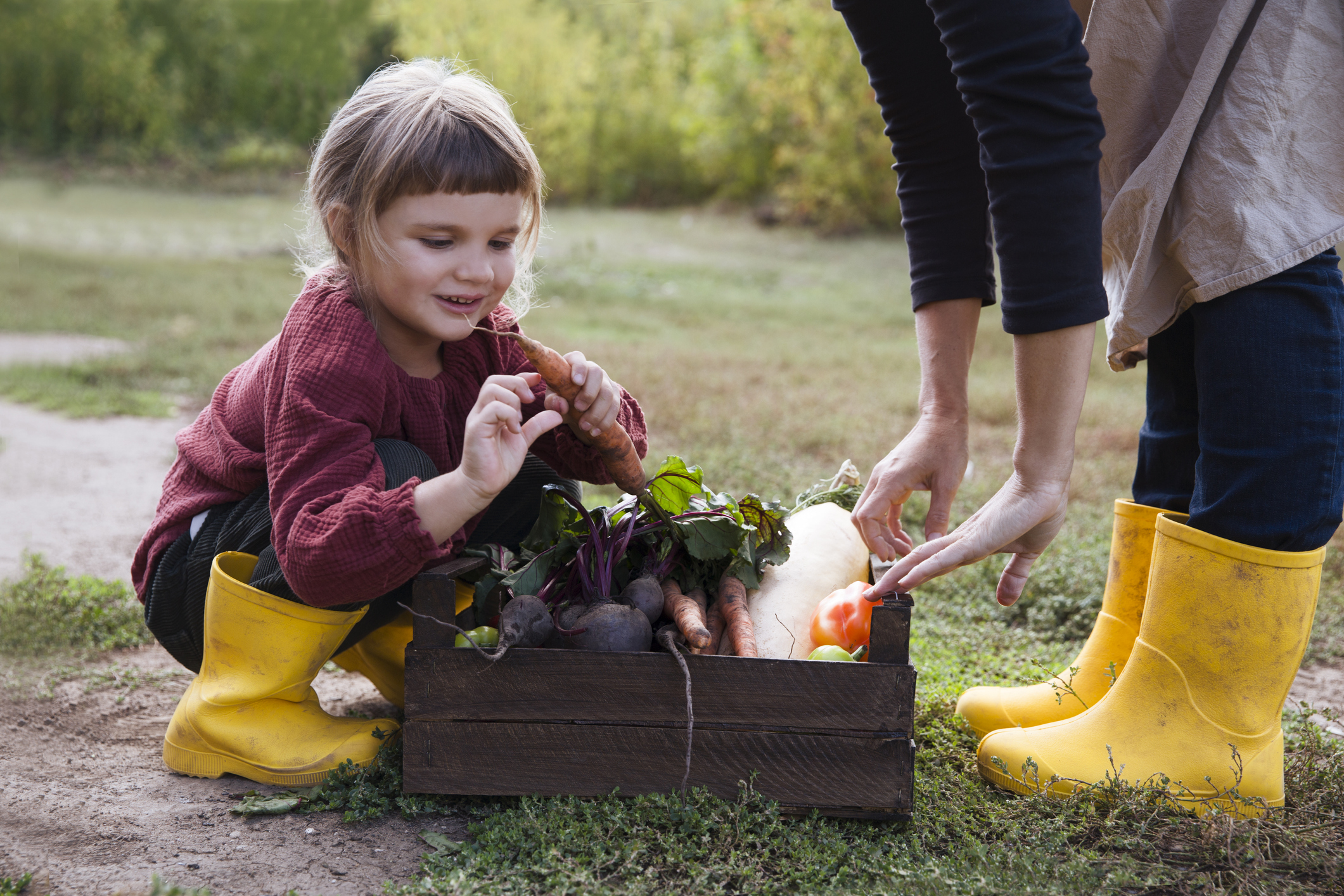 For illustration purposes only | Source: Getty Images
Sarah was taken aback by the presence of strangers. "Sweetie, go inside. Go…now…" she instructed her little daughter to go inside and hide.
Keith and Jamie found her behavior suspicious.
"H-how do you know my name? Who are you?"
"Sarah, we need answers. Tell us about this locket," Keith firmly held a picture of Evelyn wearing the diamond locket.
The sight of the locket drained the color from Sarah's face.
"Wh-where did you get that from?" she nervously asked.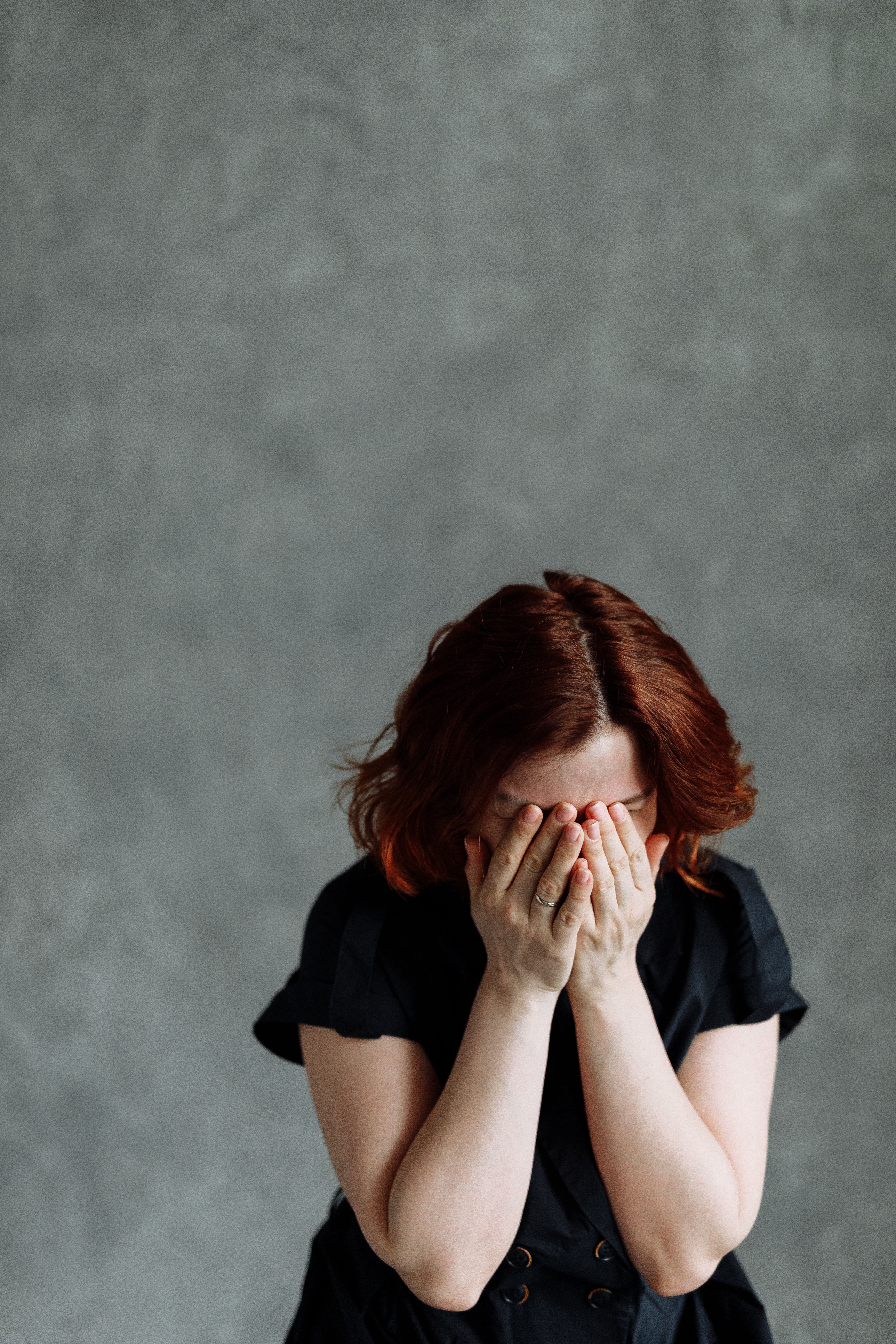 For illustration purposes only | Source: Pexels
"That locket was my wife's…the same woman your husband stole it from and…killed," Keith broke down.
Sarah couldn't hold back her tears and invited Keith and Jamie inside her house. "There, that's my ex-husband, Scott," she pointed at a photograph of her husband on the wall.
As Keith walked closer and looked, his anger surged. It felt as if his veins would explode. He was seething with rage and fueled by memories of that fateful night.
"That's him! That's the man who knocked me down…who killed my wife…and ruined my life. Who turned my life into a living hell."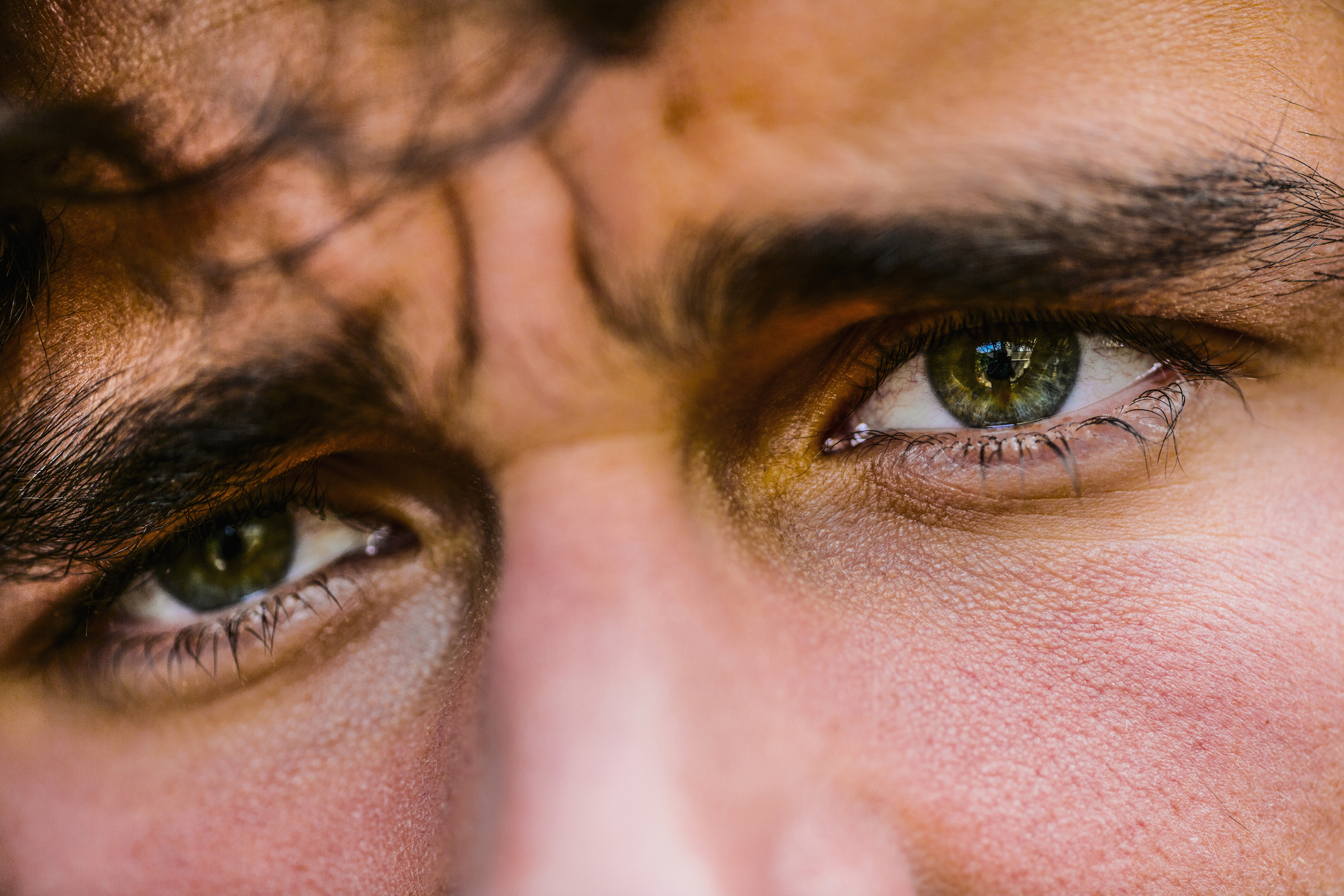 For illustration purposes only | Source: Getty Images
Tears gushed into Sarah's eyes as she revealed the painful truth about her husband's desperate actions.
"Scott wasn't a thief," she said. "He lost his job…and we had no money for my heart surgery."
"He turned to desperate measures to fund my medical expenses. He resorted to breaking into people's houses and stealing expensive items to save my life. I had no idea he was doing this until…I found this locket in his pocket one day and confronted him."
"He said he was going to sell the locket he stole to save me. He promised he'd never do it again. He promised he'd change…I had no idea Scott killed your wife and stole this locket from her."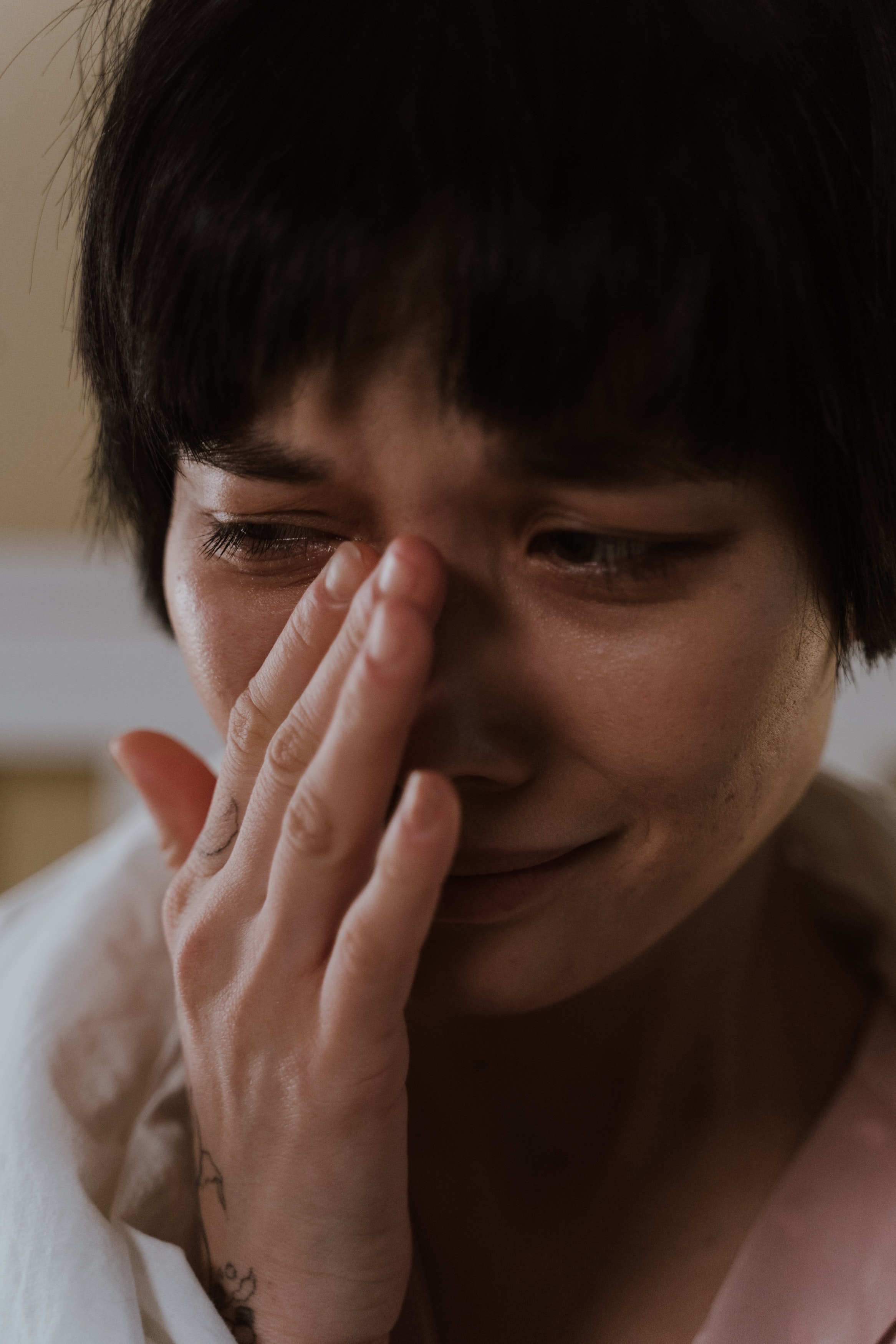 For illustration purposes only | Source: Pexels
Tragically, Scott's life had taken a different turn a few days following Evelyn's death. Sarah revealed that he had died, and his body was recovered near the railway tracks near the graffiti-covered alley.
"Scott…he never got the chance to change," Sarah cried.
She took out the diamond locket from a small wooden box in the drawer. "The cops found it in Scott's pocket…and returned it to me, thinking it was mine. I've been keeping it safe since then…
…My distant uncle paid for my operation. I later moved on with another man. That's my daughter, Lia.'
Despite Keith's initial anger, his gaze softened when he looked at Sarah's little daughter. The man responsible for his loss was no longer alive. And he thought there was no point in punishing Sarah and her little daughter for Scott's mistakes.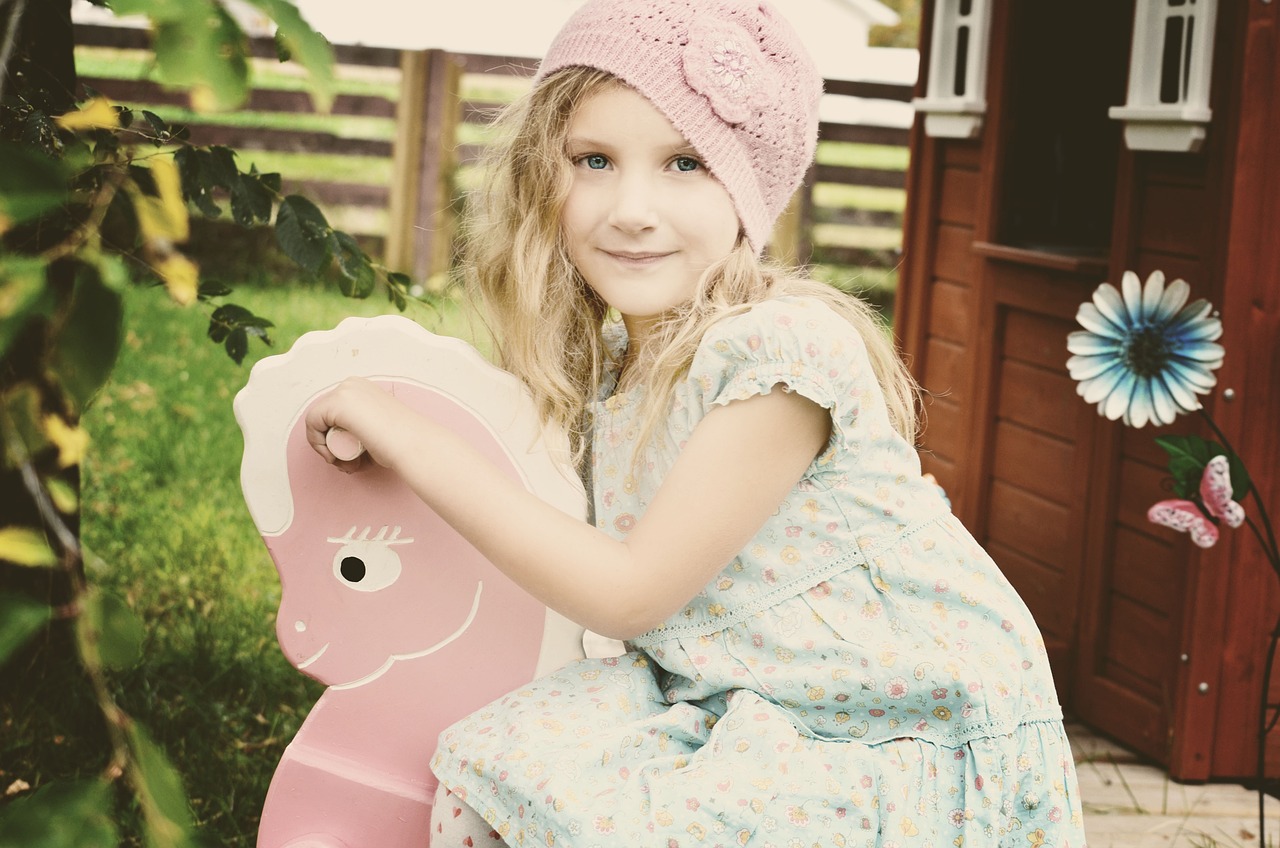 For illustration purposes only | Source: Pixabay
Keith connected the dots and realized that Scott had died the very night he had attacked him and fled the alley, succumbing to a hit-and-run accident while crossing the rail tracks.
Keith and Jamie left Sarah's house with the locket, a sense of contentment washing over them. It felt as if a big boulder was unleashed from their shoulders. Evelyn would now rest at peace…and her murderer got what he deserved.
The next day, Keith and Jamie visited Evelyn's grave with flowers and candles.
"Dad, I'll start with the ones in that corner, okay? I'll go get the flowers and candles from the truck." Jamie said as Keith smiled.
"Evie would have loved this. She had a heart for these forgotten souls," he teared up as the father and son began cleaning the forgotten graves, honoring the passion that brought them all together.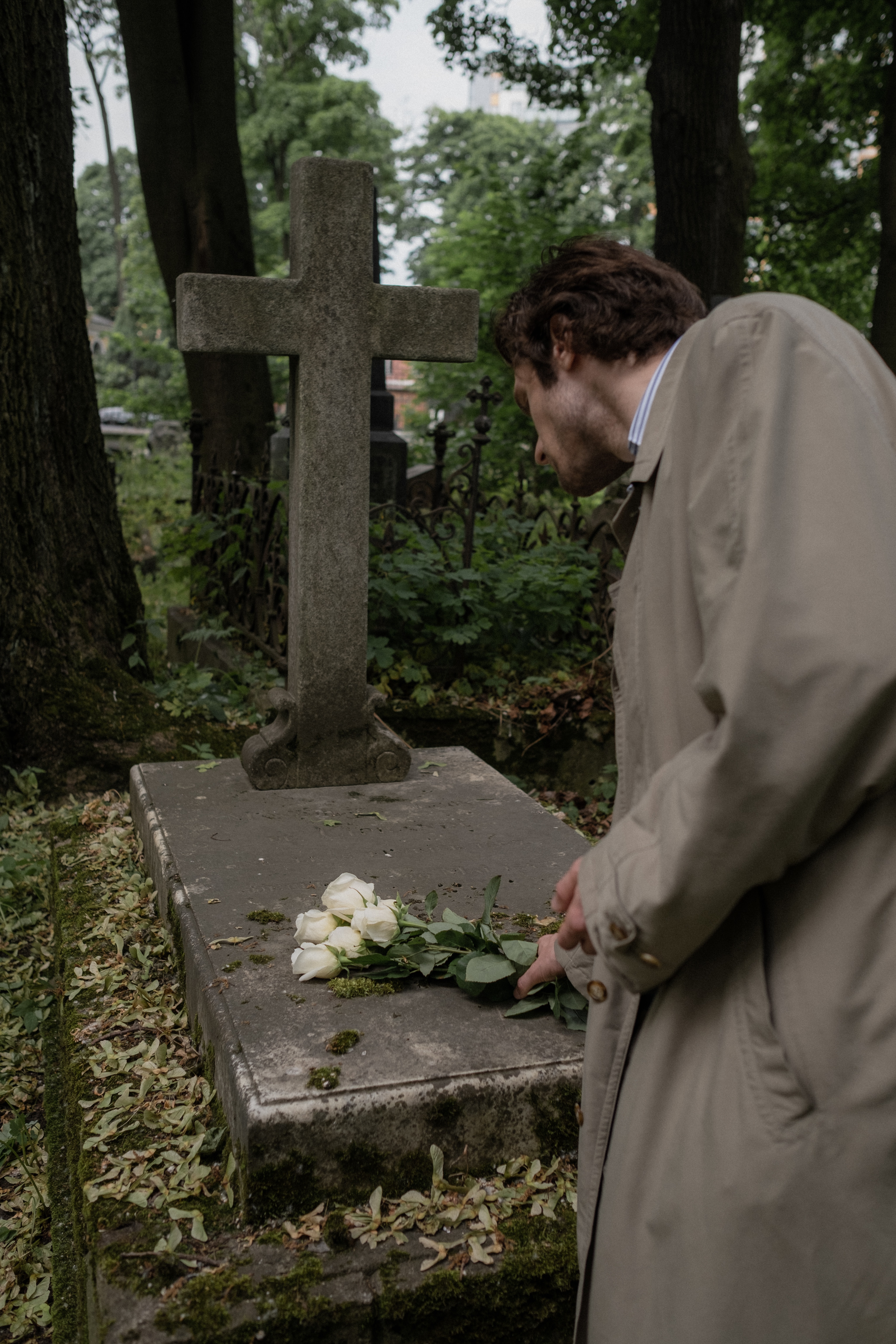 For illustration purposes only | Source: Pexels
Tell us what you think about this story, and share it with your friends. It might inspire them and brighten their day.
A husband constantly insults his jobless wife for doing nothing at home. One day, she goes missing, and he finds a chilling note saying she was taken away in an ambulance. Here's the full story.
This piece is inspired by stories from the everyday lives of our readers and written by a professional writer. Any resemblance to actual names or locations is purely coincidental. All images are for illustration purposes only. Share your story with us; maybe it will change someone's life. If you would like to share your story, please send it to info@amomama.com.
Also Visit: World News | Trending News | Entertainment News

Anomama