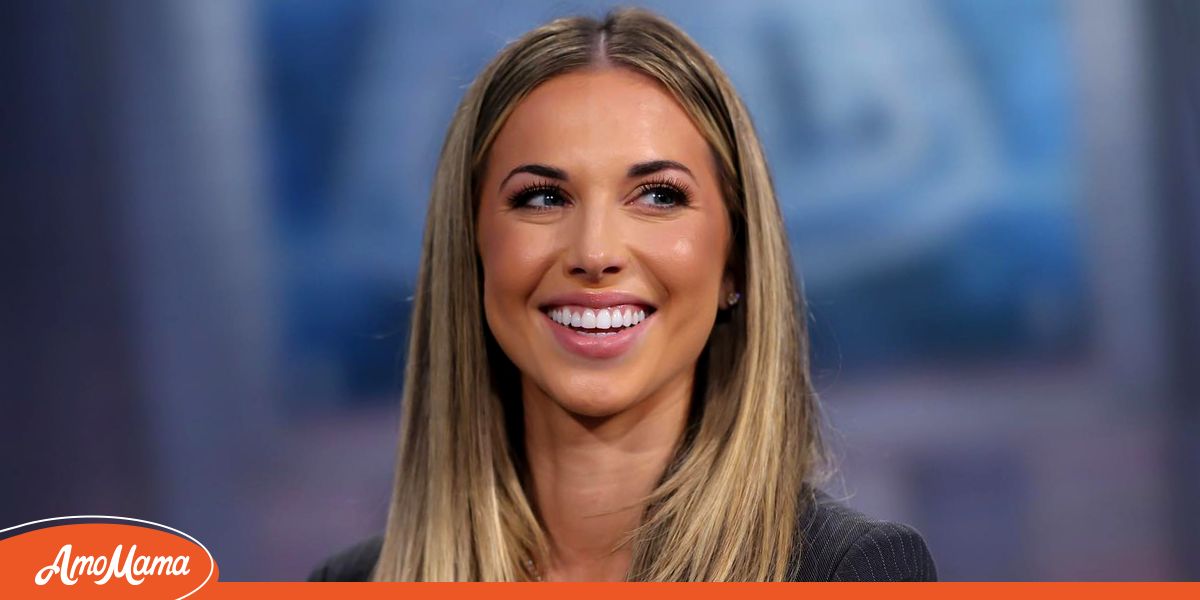 Erin Kate Dolan, who is yet to marry, finds fulfillment in wearing many hats in the world of sports. Even during her days off, she focuses on advancing her career.
Hard work is an important part of Erin Dolan's life and success. Known for her engaging social media presence and TV, she captivates viewers with her charisma and provides insightful updates on ESPN.
Despite her deep involvement in her profession, the multifaceted personality's romantic life has sparked public interest. She has addressed this curiosity by sharing insights, including her favorite location for a first date.
How Erin Dolan Reached Her Successful Career
Dolan has a massive following on Instagram and Twitter. She consistently captivates her audience by sharing predictions and insights on various sports, particularly basketball and football, on her YouTube channel.
She has been an on-air talent for ESPN since December 2021. She earned her bachelor's degree in broadcast journalism with a concentration on sports at Penn State University in 2018, where she graduated summa cum laude.
After college, she briefly worked in local news but left due to a demanding schedule. She eventually moved to the betting industry, working with PointsBet and FanDuel.
Despite legal constraints, she embraced opportunities in the growing field. Seeking a return to traditional reporting, Dolan became a betting analyst at ESPN, appreciating the blend of hard work and luck that shaped her career.
Apart from her betting role in the network, Dolan wears multiple hats, including those of a writer, content strategist, producer, and researcher. She also serves as a host and editor.
Erin Dolan's Work Ethic Shines Even On Her Days Off
Despite trying to avoid thinking about sports during her off time, she said staying informed is crucial for her work. When NFL season comes, she would shut down and focus on studying that topic. She added:
"There is no way that I'm able to take off, let alone 24 hours during football season. That is the only time where I genuinely put on blinders—I don't see anybody, I don't go out, I don't do anything. I work, work, work."
She has shared about her work ethic, often providing insights into her "off" day at ESPN, which includes monitoring programs, taking notes, creating content, and uploading it to her channel.
Additionally, the multi-hyphenate travels to cover various sports events. Given Dolan's hectic work schedule, she humorously shared on Instagram in September 2023 that it was time to "marry the game."
She also has a few photos that show her taking some well-deserved breaks from work. Her off-duty moments include a "vacay" at the Ritz Carlton in Naples and dining out in New York City.
She also shared what her perfect day off would look like, in which she envisioned waking up early, taking a refreshing walk, indulging in good coffee and breakfast, and savoring sushi and margaritas by the beach.
Erin Dolan Has A Right Place In Mind When It Comes To Dating
Dolan's Instagram page contains photos of her working at ESPN. But in her channel, she has shared about her personal life, such as her ideal first date location, a topic that suggests she's not in any relationship.
She prefers a sporting event as a dating place because it eliminates the pressure of eye contact and offers a casual environment for easy and informal conversations.
She has mentioned that she is a picky eater and finds intimate dinners "absolutely no fun." She pointed out that leaving a sporting event is more convenient and less disruptive than going to a dinner table.
Dolan does not like going to the beach as a first date. "There's just a lot of cons that can come with that," she added, citing concerns about being half-naked and the potential for sunburn.
Also Visit: World News | Trending News | Entertainment News

Anomama