Giancarlo Stanton | Mike Stanton, Giancarlo Stanton, and Jacinta Garay | Source: Instagram/giancarlo818 | Getty Images
Even though Giancarlo Stanton's parents did not pursue careers in sports, they wholeheartedly supported their son's aspirations. Today, their son is a celebrated and accomplished baseball player, thanks to their unwavering encouragement and backing.
Giancarlo's parents, Jacinta Garay and Mike Stanton, divorced when their son was eight. Even though they were apart, they were present in their son's life and supported his dreams.
Jacinta Garay and Mike Stanton gave their son four names, mainly attributed to their mixed heritage. While the baseball player's father is of Irish descent, his mother has Puerto Rican and African-American roots.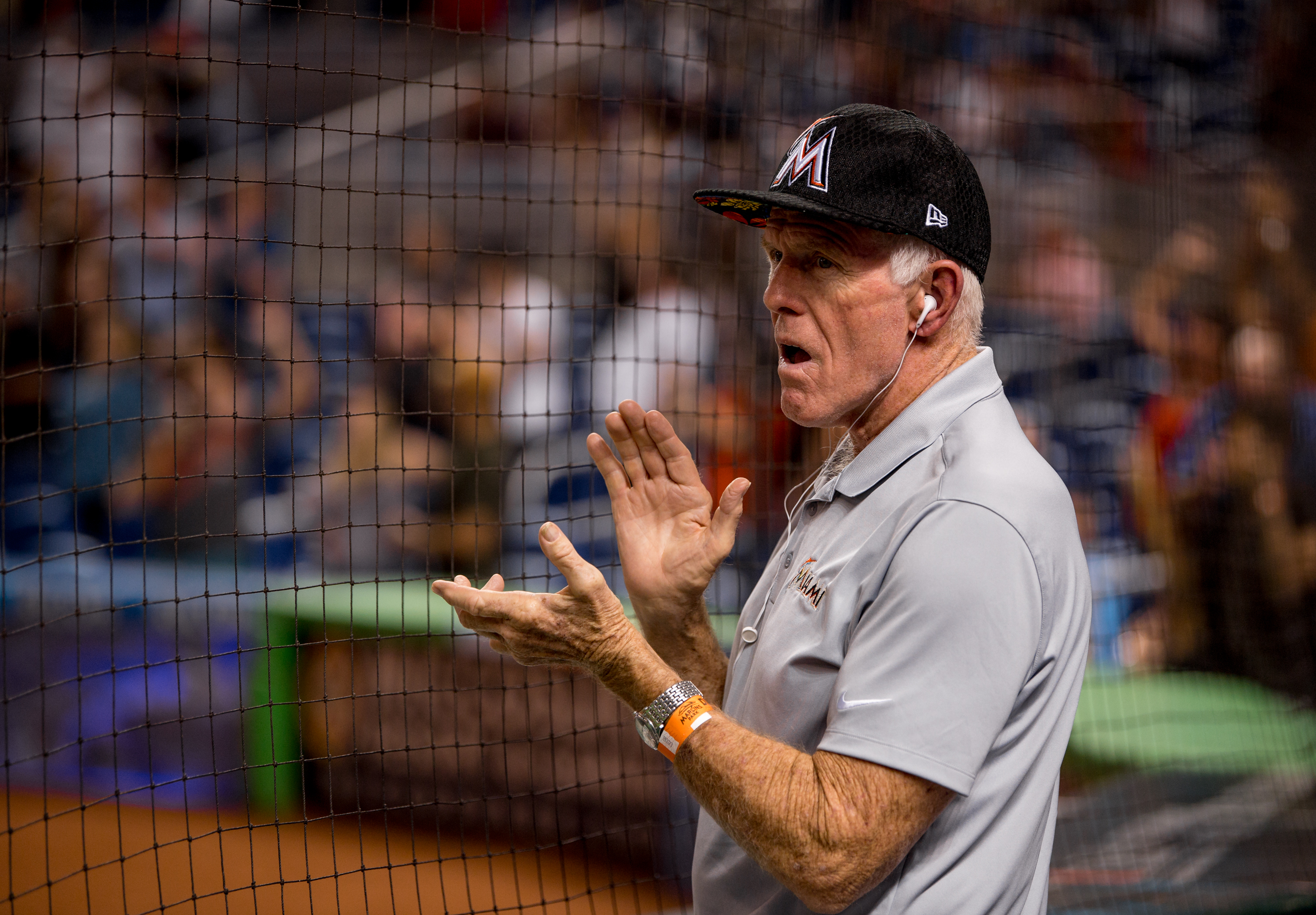 Mike Stanton, at Marlins Park on September 28, 2017, in Miami, Florida. | Source: Getty Images
Giancarlo Stanton's Parents Gave Him Many Names So He Could Pick the One He Liked
Giancarlo's parents gave him four names: Giancarlo Cruz Michael Stanton. But when he reached junior high school, he was tired of his classmates mocking him because of his first name, and what made it worse was that the teachers always messed with the pronunciation.
So he and his friend Enrique decide they would be identified as Mike and Ricky. Giancarlo's mother recalled a scenario where he got home one day and asked her why she named him Giancarlo, admitting that he hated the name.
His mother, Jacinta, who had initially planned to name him Fidel, settled for Giancarlo as she liked how the name sounded on famous actors Giancarlo Giannini and Giancarlo Esposito, who costarred with Aaron Paul and Bryan Cranston in "Breaking Bad."
He said his son was committed and dedicated to sports, which kept him out of trouble.
Giancarlo's parents once revealed that they gave him many names so he could choose the one he liked. His father refers to him as Mike; his mother calls him Cruz; to his other relatives, he goes by Mikey, and his teammates call him G.
But with time, he learned to embrace his first name, Giancarlo. His parents, who worked for the postal service, were married for ten years but divorced when the baseball star was eight, which deeply affected him.
Giancarlo Stanton's Parents Are of Mixed Descent
Giancarlo is of mixed ancestry. His grandparents from his maternal side were African-American and Puerto Rican, and the talented athlete's father is of Irish descent. Giancarlo's parents have been supportive of his career.
Jacinta and Mike have been there for their son in his victorious and challenging times. In 2017, his father, Mike, arrived on time at his game to watch Giancarlo break the Miami Marlins season HR record. In an interview, Mike openly expressed his immense pride in his son's accomplishments and victories.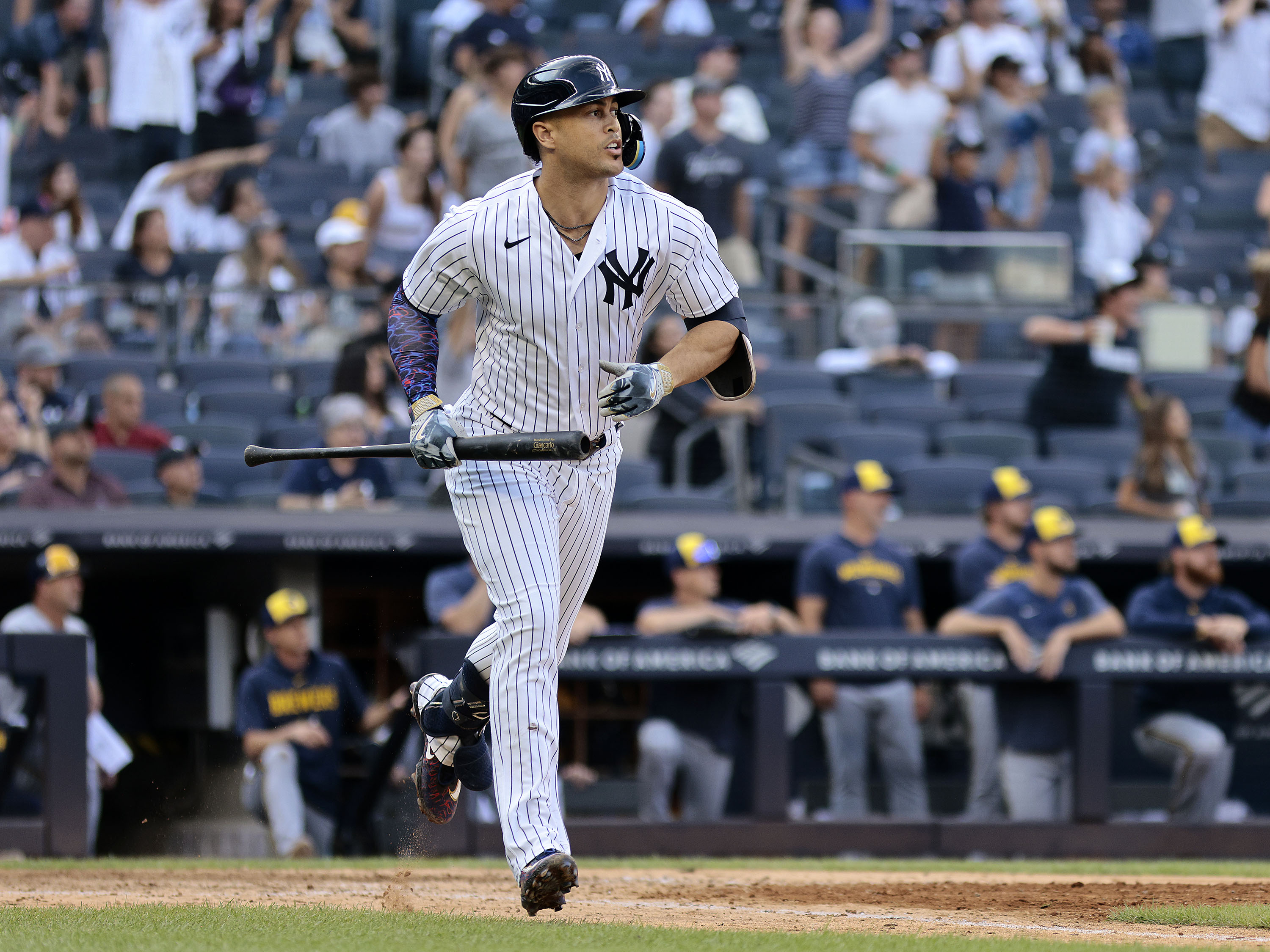 Giancarlo Stanton at Yankee Stadium on September 10, 2023. | Source: Getty Images
When Giancarlo suffered a severe injury, his father revealed in a phone interview that the injuries had been a low moment for his son's career. He then said that despite the setbacks, Giancarlo was still passionate and focused on recovering and getting back on track.
Giancarlo's father, Mike, has closely watched and supported his son since he discovered his passion for sports at a young age. He said his son was committed and dedicated to sports, which kept him out of trouble. While recalling any mischievous act his son made as a kid, Mike said the most trouble Giancarlo ever got into was when he curved his initials in a tree.
Also Visit: World News | Trending News | Entertainment News

Anomama