Frustrated by her sister-in-law's consistent forgetfulness and flimsy excuses during their frequent dining outings, a woman found herself repeatedly covering the bills without ever receiving reimbursement. Determined to address the issue, she devised a brilliant scheme one day, much to her sister-in-law's growing irritation.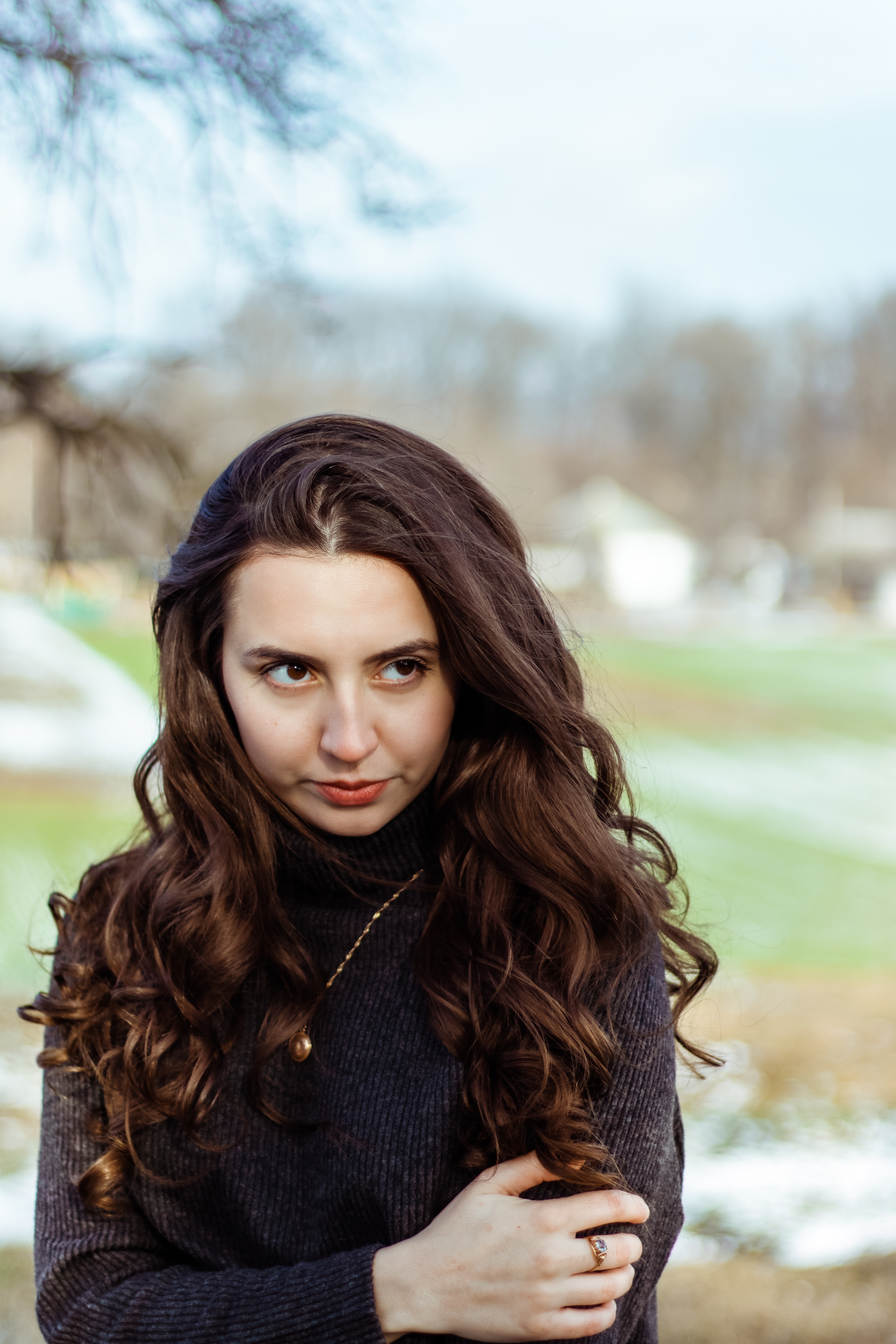 A young woman giving a determined look | Source: Shutterstock
On August 31, 2022, an anonymous female poster sought solace in the vast online community of Reddit's "AITA" forum. With a staggering 11 million members, this digital sanctuary provides a platform for individuals to lay bare their non-violent disputes and discern whether they stand on an argument's right or wrong side.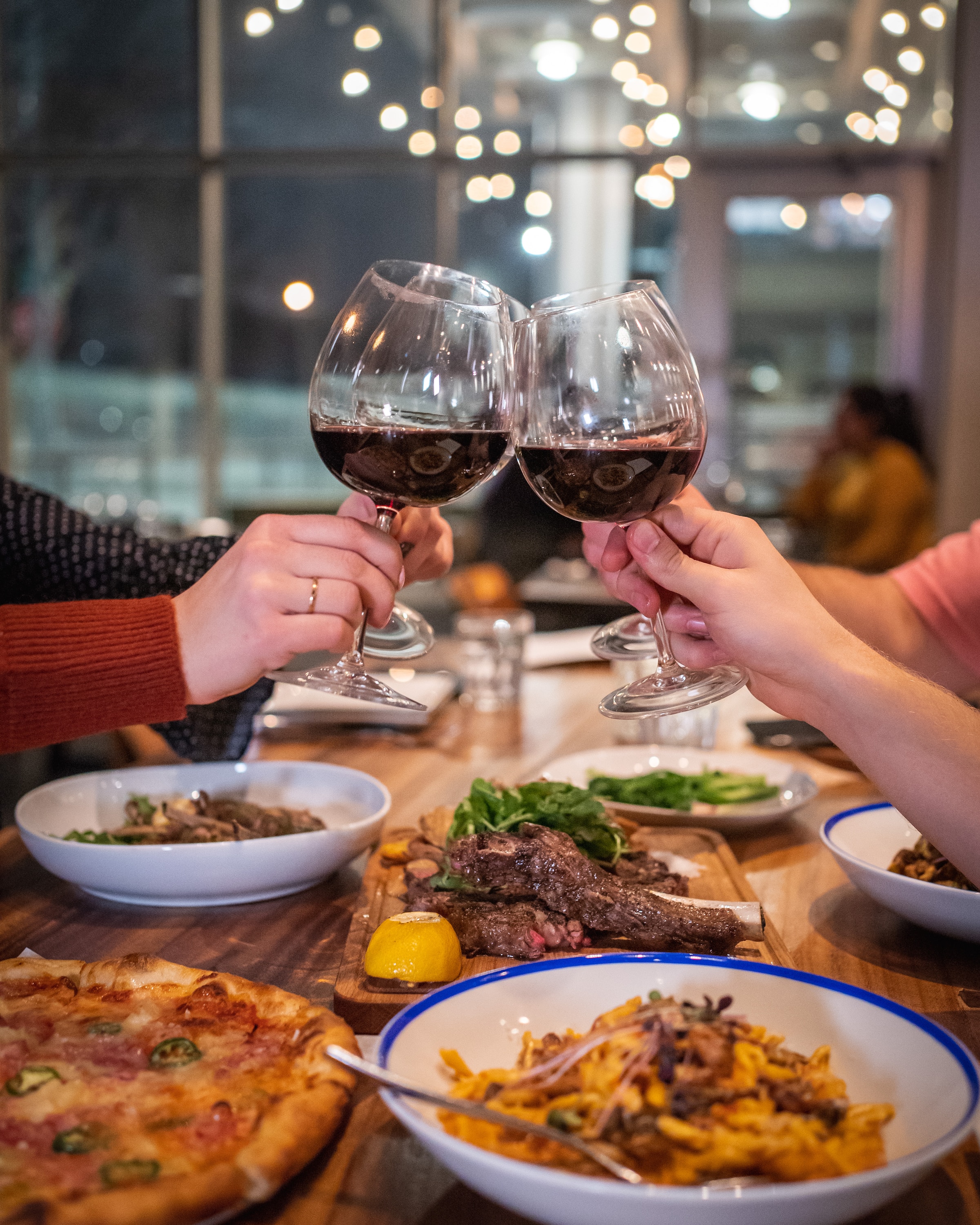 People raise their glasses while having dinner at a fancy restaurant | Source: Unsplash
The woman, a 28-year-old Reddit user, often grappled with the recurring issue of her 26-year-old sister-in-law, whom she called "Amy." Whenever Amy visited from out of town, she chose to stay with the woman's family rather than book a hotel—a hospitality the woman willingly extended. However, Amy's penchant for dining at high-end restaurants became a source of contention.
Hatching a Brilliant Plan
Amy's consistent forgetfulness of her wallet and her knack for conjuring excuses to avoid settling her share of the bill frustrated the woman. "She always conveniently forgets her wallet, or domes up with some excuses as to why she can't pay her share," explained the woman.
Amy's reaction was nothing short of explosive.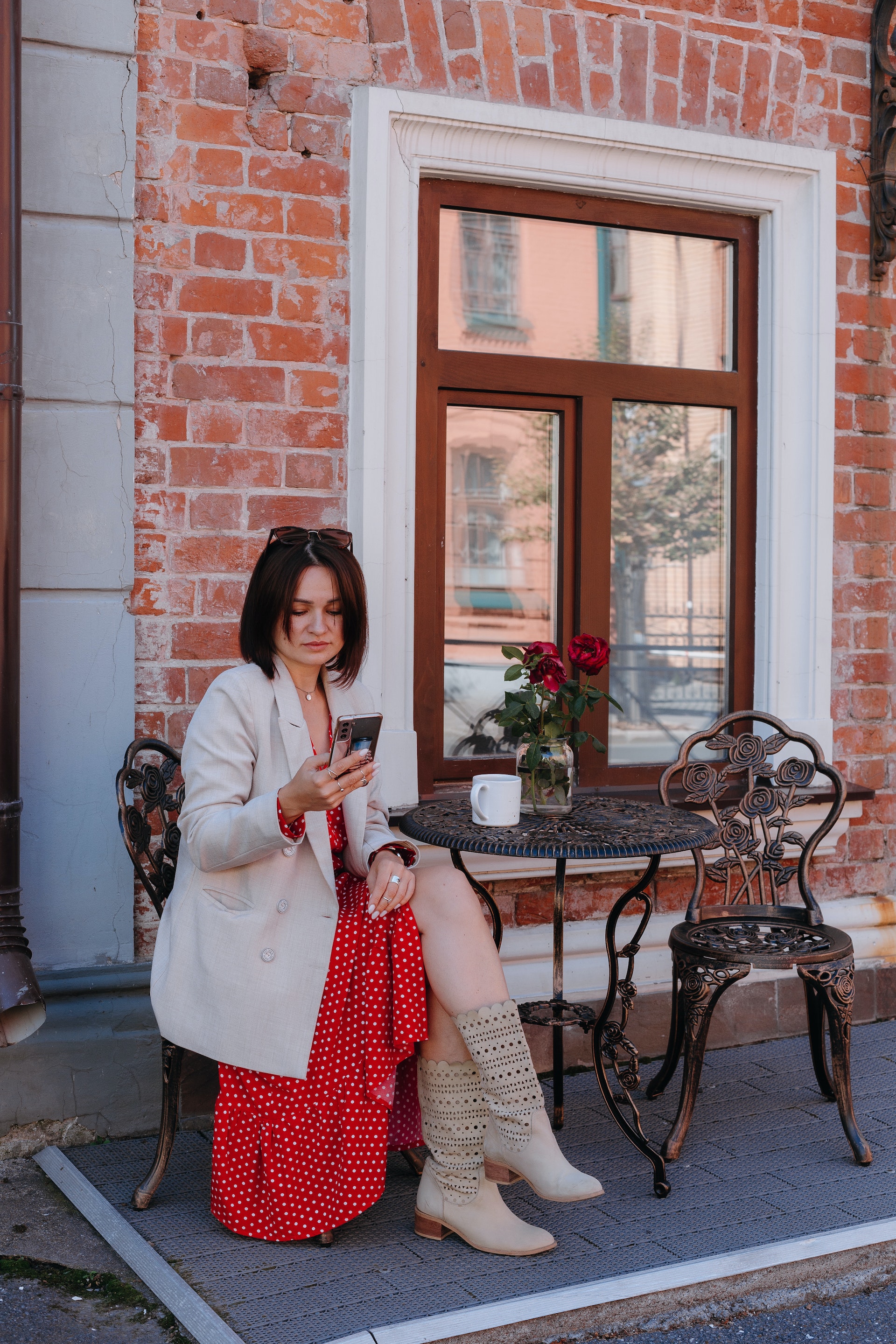 A woman sits at a sidewalk cafe and checks her mobile phone | Source: Pexels
What added insult to injury was Amy's subtle implication that the woman, rather than her husband, should be the one to foot the bill, citing the income disparity between them. While the woman earned a decent income, it was hardly sufficient to sustain the financial burden of treating someone to costly dinners every time they came to town.
Despite previous attempts to collect the owed funds, the woman's requests for reimbursement from Amy were always brushed aside. One evening, tensions reached a tipping point. Amy had arranged a reservation at a costly restaurant, prompting the woman to assert herself by making it abundantly clear that she would not be shouldering Amy's bill.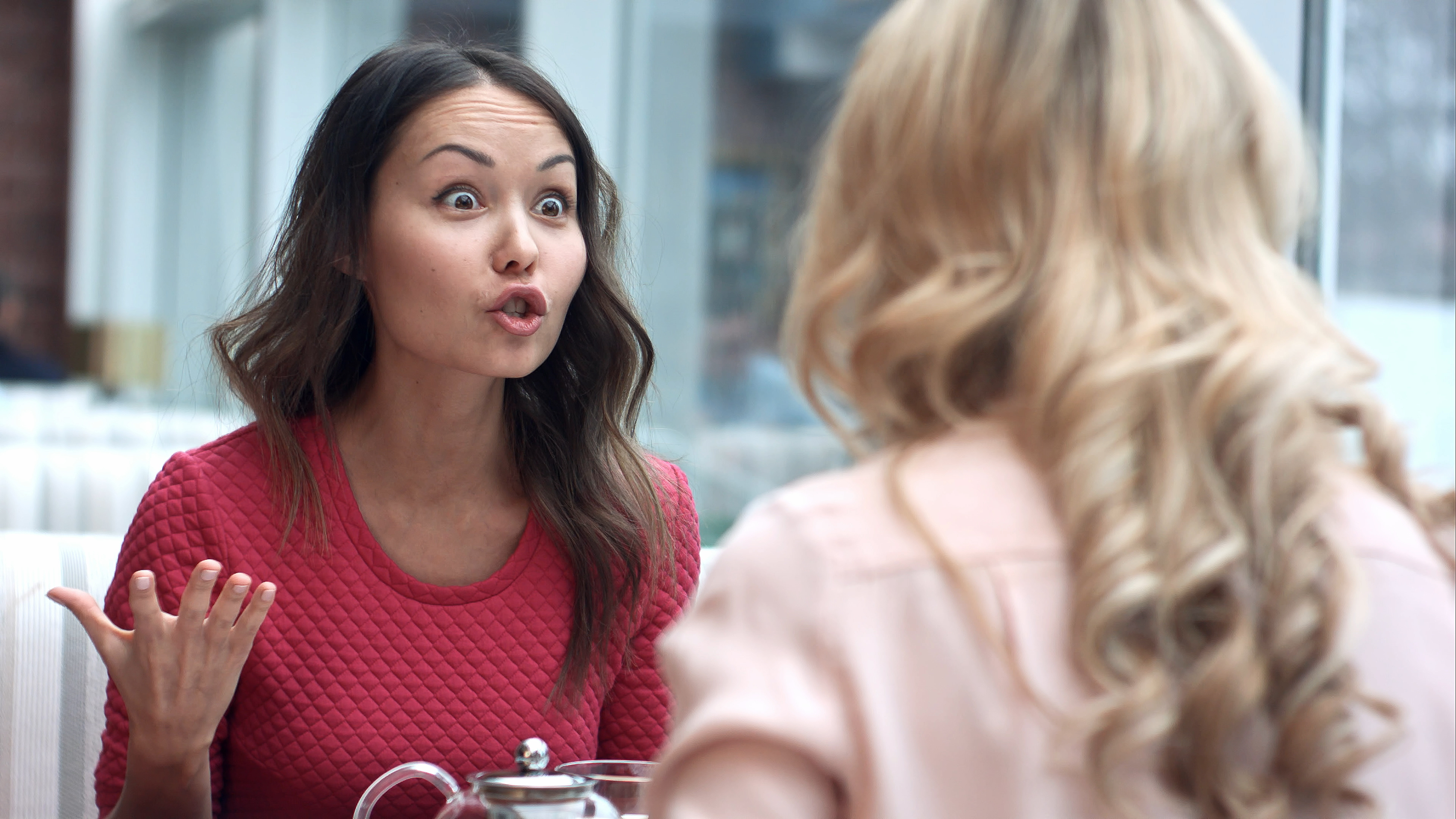 Two young women argue in a restaurant | Source: Shutterstock
"She had made a reservation at an extremely expensive restaurant last night, and before we left, I made it clear that I wouldn't be paying her bill," noted the woman. Taking inspiration from an episode of "Two and a Half Men," the woman hatched a splendid plan to teach her sister-in-law a lesson.
One day, while they prepared to leave for the restaurant, both Amy and the woman's husband ventured toward the car. Seizing the opportunity, the original poster feigned forgetfulness and retreated into the house. There, she stumbled upon Amy's wallet conspicuously resting atop her suitcase. Without hesitation, she discreetly stashed it within her own purse and rejoined them for dinner.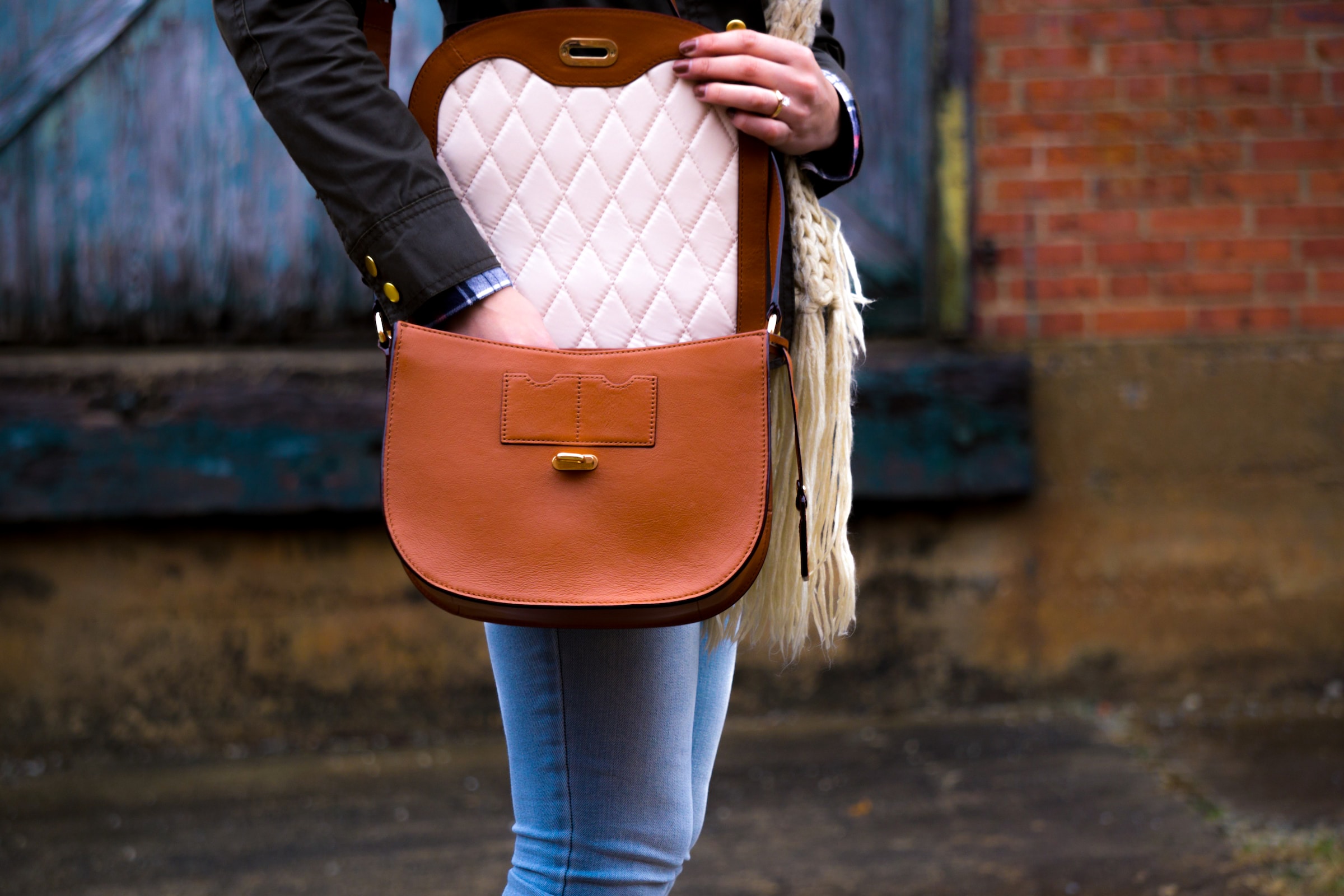 A woman checking her purse | Source: Unsplash
The woman took a stand when the meal concluded, requesting separate bills. Amy promptly rebuffed the idea, citing yet another "forgotten" wallet. Unperturbed, the woman reached into her purse and dramatically took out Amy's wallet, uttering the simple but potent phrase, "[This] wallet?"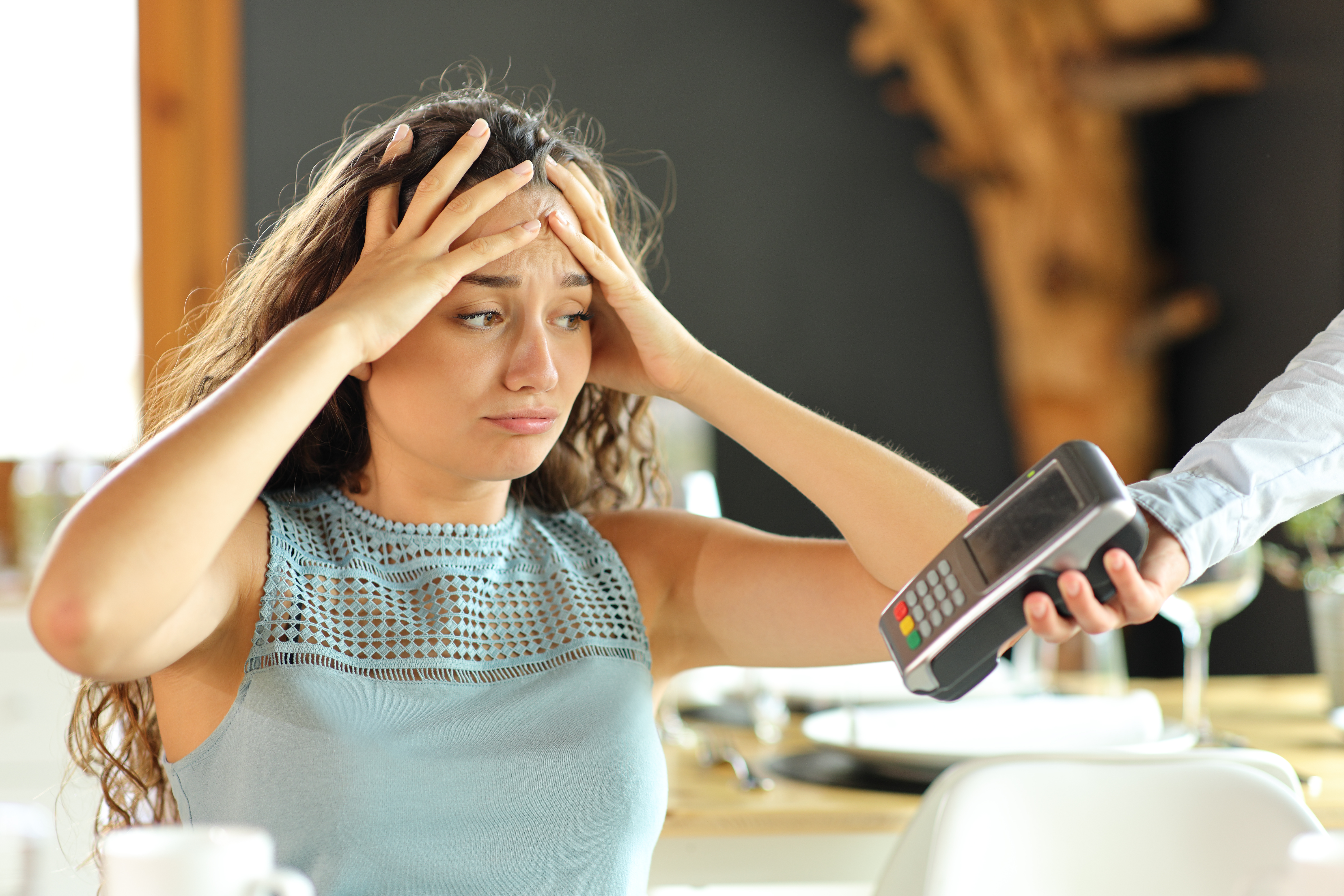 A woman complains about expensive restaurant bill | Source: Shutterstock
Amy's reaction was nothing short of explosive. She seethed with fury, adamantly asserting that the woman had flagrantly crossed boundaries by tampering with her personal belongings.
While grappling with whether her daring wallet maneuver made her the wrongdoer in the intricate narrative of financial etiquette and family dynamics, OP turned to Reddit's "AITA" community for help. Meanwhile, her post garnered significant attention, with an influx of awards and comments that the woman found challenging to keep up with.
Amy reached out to her in a surprising turn of events, expressing her anger at being "bad-mouthed" online. The woman, however, remained resolute, hoping that the outpouring of comments would serve as a much-needed wake-up call for Amy.
The Reddit Community's Reaction
The woman's story sparked a flurry of comments and suggestions from intrigued Redditors. One user deemed the original poster "NTA" and posed a question, "Awesome power move. But when is your husband gonna step up and make her pay her share?"
"They've bullied and manipulated him like this his whole life. He's gotten so used to it that he doesn't see the bigger issue. Old habits die hard. Trying to help him stand up for himself, but it's an uphill battle," replied OP.
Other commenters also chimed in with their perspectives on the matter. While affirming that the woman was not in the wrong, one user offered an alternative approach. They proposed that she could have intentionally left her wallet at home, bringing only her ID, thus compelling Amy to cover the entire bill. This commenter also advised refraining from future restaurant outings with Amy.
Conversely, another commenter expressed a preference for the woman's chosen course of action. They stated that they appreciated how she handled the situation and wished they could have witnessed Amy's reaction upon discovering the wallet in the woman's possession.
In a more direct and emphatic tone, a third Redditor advised the woman to cease dining out with Amy altogether and questioned the husband's role in allowing his sister to exploit his wife. They emphasized that the crux of the issue lay in the husband's involvement.
This sentiment resonated with another individual who pondered why the husband hadn't intervened to stop Amy's behavior. They questioned whether he was oblivious to social cues or merely relieved that he wasn't the target of his sister's manipulative tactics.
Another commenter sided with the woman's actions and pointed out that Amy had made the reservation and extended the invitation, traditionally implying that she should be responsible for covering the entire bill.
Lastly, in a display of support for the woman's actions, another commenter emphasized the graciousness of staying at someone's house for free when traveling. They suggested it was common courtesy to reciprocate by treating the hosts to a nice meal as a token of appreciation.
What do you think about this story? Click here to read another story about a woman who came home and learned that her husband had let his mother take the urn with their son's ashes.
Also Visit: World News | Trending News | Entertainment News

Anomama