Even though Addison Timlin and Jeremy Allen White first met in the late 2000s, they didn't get hitched until the late 2010s. Here is an inside look at their charming love story.
Even though Jeremy Allen White started acting in the mid-2000s, his appearance as Carmen "Carmy" Berzatto in the 2022 FX comedy-drama series "The Bear" on Hulu cemented his heartthrob status.
Jeremy Allen White is an actor, writer, and producer. He towed his parents' path, as they had also pursued acting opportunities. By 2009, he was already making artistic contributions to movie projects.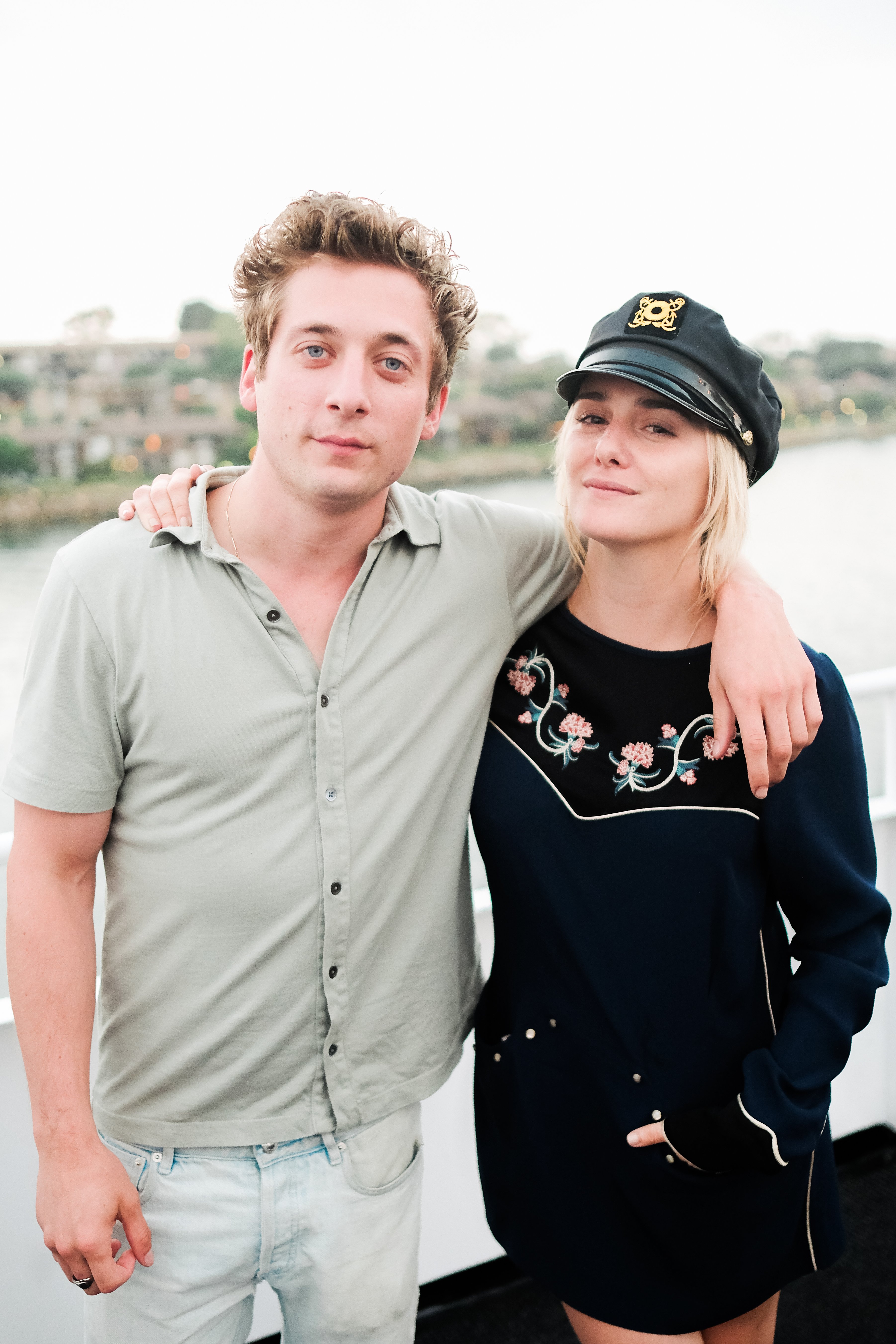 Jeremy Allen White and Addison Timlin at Steve Howey's 40th birthday party on July 16, 2017 | Source: Getty Images
Before he pursued a career in acting, he was good at tap dancing, ballet dancing, and jazz. Immediately after he graduated high school, he got his breakout role as Philip "Lip" Gallagher on "Shameless."
However, before his role in "Shameless," White had starred as Dave in the 2008 drama "Afterschool." While working on this movie, he met his now-wife, Addison Timlin, who also starred as Amy in the film.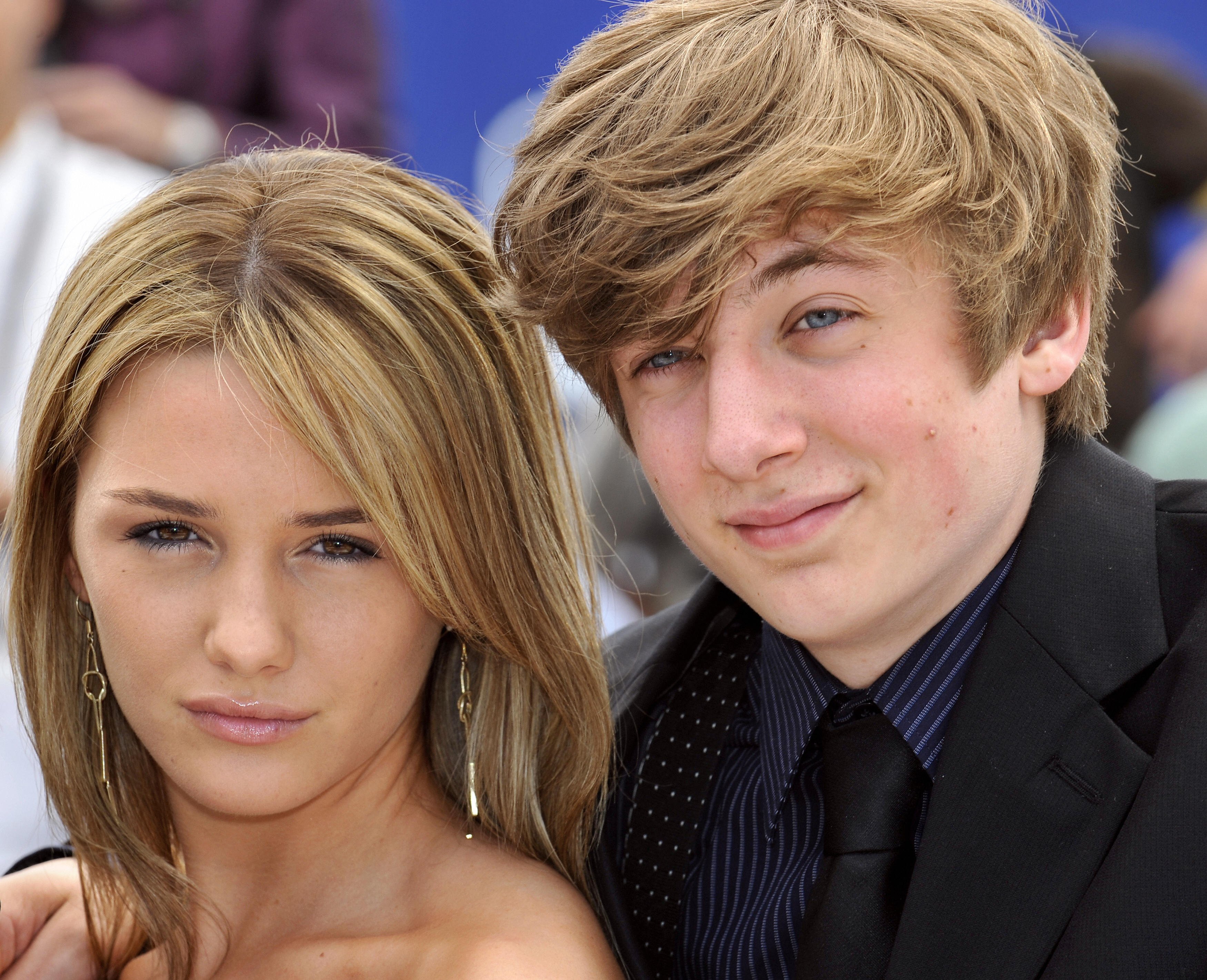 Addison Timlin and Jeremy White at the photocall for "Afterschool" on May 18, 2008 | Source: Getty Images
WHO IS JEREMY ALLEN WHITE'S WIFE, ADDISON TIMLIN?
Timlin started acting in 2000 when she was nine. At that young age, she went on a National Tour of "Annie," and her love for stage productions eventually led her to Broadway.
The actress made it to the big screens in 2005 when she starred as Amy Schine in the crime thriller "Derailed" alongside Jennifer Aniston, Vincent Cassel, and Clive Owens.
She has starred in several short films and is known for her roles as Sasha Bingham in "Californication" and Emily Draper in "Cashmere Mafia."
The actress, who is also good friends with Dakota Johnson, has starred in other series and films, including "StartUp," "3lbs," "Zero Hour," "Girl in the Box," "Isabel Fish," "Little Sister," and "Long Nights Short Mornings," among others.
HOW LONG HAVE JEREMY ALLEN WHITE AND ADDISON TIMLIN BEEN TOGETHER?
Even though they met in 2008, it wasn't until 2013 that Timlin spilled that there she had a man in her life. She had said:
"I've got a sweetheart who I will not disclose, but, yes, he'd be the guy. We have a nice foundation from being friends for a long period of time, and then it took a hard right turn into romance."
Five years after spilling the tea about being in a relationship, the actress informed her fans that they were expecting a baby. In June 2018, she posted a selfie with White while showing off her baby bump.
In the post she made on her 27th birthday, Timlin revealed that having a baby was her wish come true, and she knew the best was yet to come.
In October 2018, they welcomed their first child, and in April 2019, there were rumors of engagement after fans spotted the actress wearing a ring on her ring finger.
The couple married at a courthouse in California one year after welcoming their first child. After the ceremony, Timlin took to Instagram to show off their matching denim jackets.
In December 2020, the couple welcomed a second child. Despite their years together, they never stop gushing about their love for one another on their social media pages.
On June 30, 2020, as the "Fallen" actress celebrated her 28th birthday, she took to Instagram to show her gratitude. Timlin said:
"I'm so grateful for my 28th year. I married my best friend of 15 years, who happens to be the love of my life."
HOW MANY KIDS DO JEREMY ALLEN WHITE AND ADDISON TIMLIN HAVE?
On October 20, 2018, the couple became first-time parents when they welcomed their daughter, Ezer Billie. Before her arrival, White said:
"I just want to meet her. I'm just excited to have her. I'm excited to take her home."
Ezer was his parents' first grandchild, and the actor could not wait to show her off. In December 2020, the couple announced the birth of their second daughter, Dolores Wild.
Timlin was thankful to everyone who was a part of her delivery journey in the last few days and weeks before her delivery. The list included her sister, mother, husband, and first daughter.
Also Visit: World News | Trending News | Entertainment News

Anomama