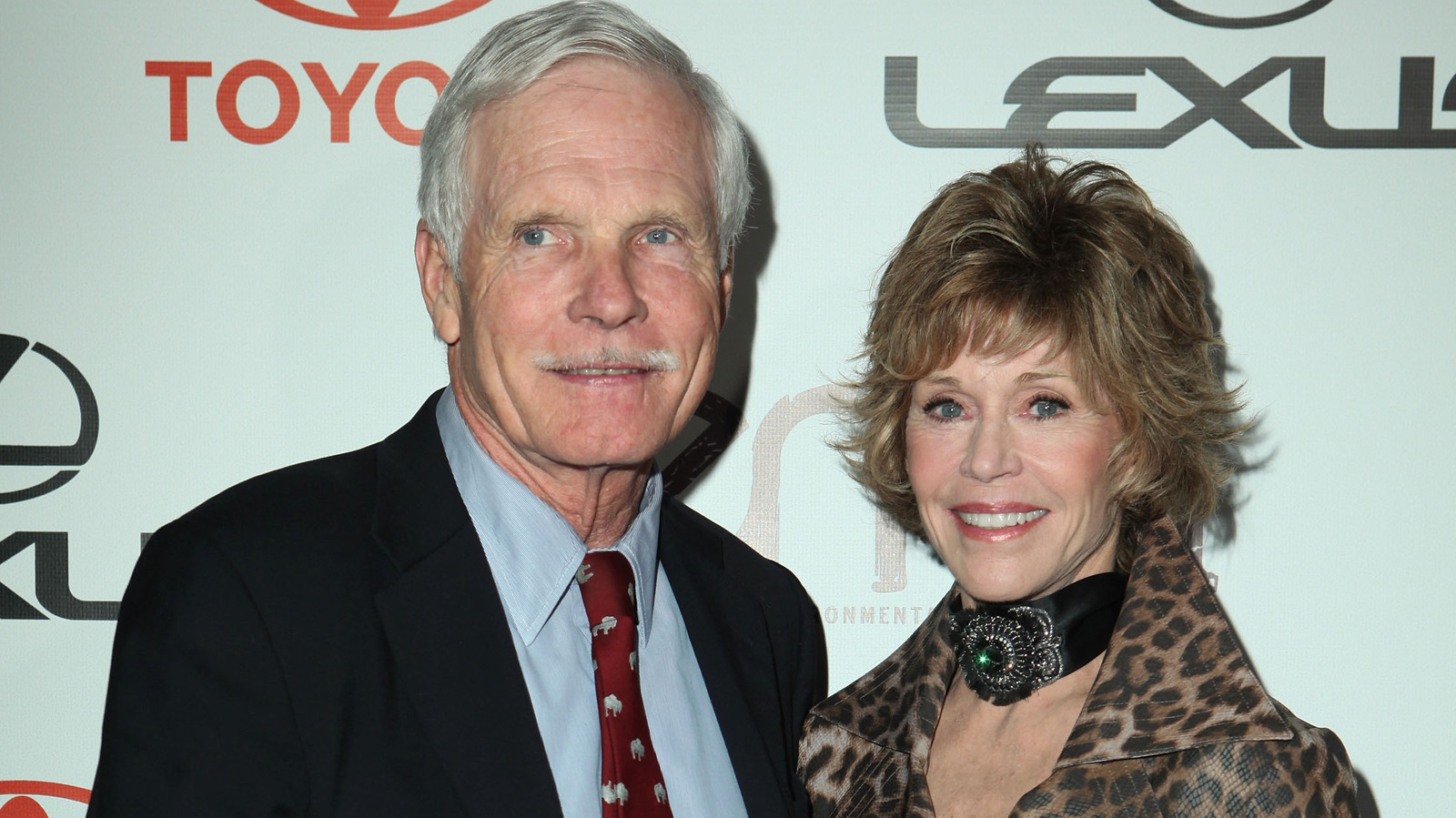 In 2007, Ted Turner caused a stir when he started dating author Elizabeth Dewberry. The reason this romance was so notable was because Dewberry left her husband, Pulitzer-prize winning author Robert Olen Butler, to be with Turner. To make matters more complicated, Butler announced his split from Dewberry in a candid email to faculty and grad students. "Put down your cup of coffee or you might spill it. Elizabeth is leaving me for Ted Turner," Butler wrote in the email (via Gawker). Butler, who harbored no ill-will toward his ex, divulged a litany of personal information about their relationship. "I was able to help her a great deal. She says I saved her life," he wrote while adding that Dewberry had signed off on the email.
Butler went on to mention the dating set up that Dewberry and Turner had agreed upon. "She will not be Ted's only girlfriend. Ted is permanently and avowedly non-monogamous," he wrote. The author believed being Turner's girlfriend for "about a week a month" would be beneficial to Dewberry. Butler stressed that he and Dewberry remained on good terms.
After that email made the rounds and hit media outlets, Butler explained that he sent it to clarify that Dewberry was not interested in Turner's fortune. "I mean, this is not news. Everyone knew that Ted had many women on his arm," he told NPR in 2007. Later, Turner opened up about his arrangement of having multiple girlfriends at once.
Also Visit: World News | Trending News | Entertainment News

Nicki