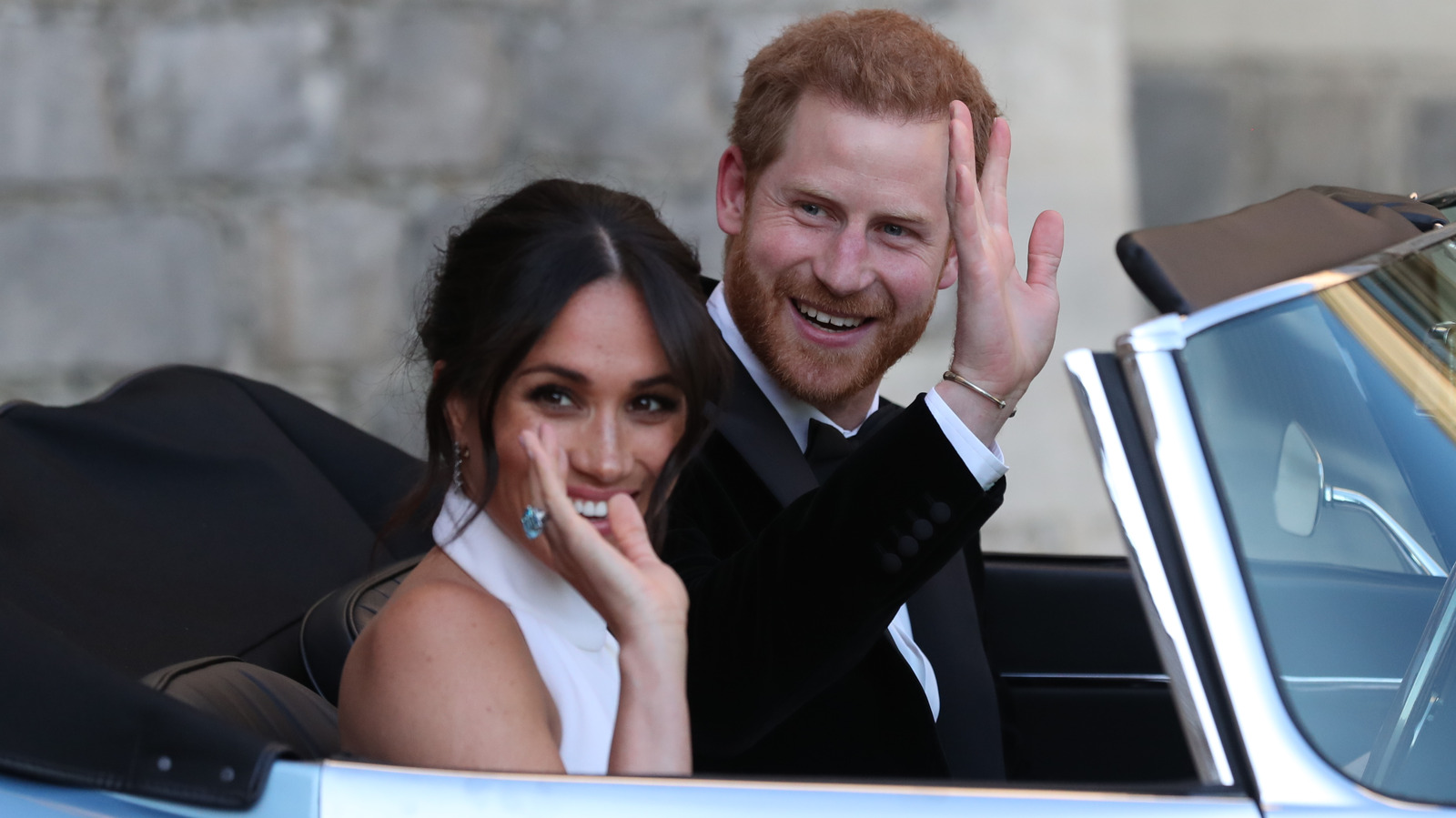 No conversation about jewelry once owned by Princess Diana would be complete without mentioning a particularly massive aquamarine Asprey ring. The Duchess of Sussex famously wore it to her and Prince Harry's wedding reception, and several years later, went on to wear it ahead of the "Meghan & Harry" series premiere. However, that's probably the only dramatic accessory that Markle has pulled from her mother-in-law's treasure trove. For the most part, she's opted for more subtle pieces.
First up, a pair of butterfly earrings. In her first royal engagement after her pregnancy was announced, Markle wore the subtle earrings, along with an understated gold bracelet, while on tour in Oceania. The bracelet was also previously owned by Princess Diana, and Markle went on to wear it, along with the earrings, several times both on the tour and after.
Another subtle piece of Princess Diana's that Markle has worn is a diamond tennis bracelet. That particular piece made headlines after the couple's Oprah Winfrey interview, as many outlets picked up on the homage to the late princess, who'd done an explosive interview of her own decades prior. That said, it is worth noting that Markle has more than one diamond bracelet in her royal jewelry box, and not all of them are from her mother-in-law. Back in 2018, Harper's Bazaar reported that Markle had been gifted a tennis bracelet by King Charles when she joined the family.
Also Visit: World News | Trending News | Entertainment News

Nicki