Trevon Diggs' wife has become a topic of interest among the athlete's fans. While he has one confirmed son and another alleged child, Trevon's marital status is unknown to the public.
Trevon Diggs comes from a family of athletes. Being in the spotlight for years, he has gained many fans who have become interested in his personal life, including his romantic pursuits.
Unfortunately, Trevon doesn't divulge much about his relationships. He does share a son with a previous lover, although their current relationship status remains unclear.
Trevon Diggs Has a Son with Sierra Danielle
Trevon Diggs and Sierra Danielle welcomed a son, Aaiden Diggs, on November 1, 2016, while he was playing for the University of Alabama. Like his dad, Aaiden enjoys watching NFL games and has joined Trevon during television appearances and press conferences.
He also shares the same talent for football and can catch marvelously. However, besides sports, Aaiden showed interest in performing. In 2023, he shared the stage with rapper Lil Baby and happily danced.
Although much of Trevon's life is private, he does not shy away from posting photos of his six-year-old son. In 2022, the athlete shared snippets from his son's superhero-themed birthday party.
Glimpses of the celebration featured a Spider-Man cake and Iron Man and Batman decors. Trevon's post also included pictures of him hugging and carrying Aaiden, capturing their sweetest moments. "Happy Birthday Boogie," he captioned the post.
Danielle, whose birthday is also in November, posts about her son on social media, including the times they watch football games. Aaiden also has an Instagram account run by his mom. While there is little information about Danielle online, it is known that she received her education at Cortiva Institute.
Aaiden Diggs' Mom Is Not Confirmed to Be Trevon Diggs' Wife
Although they share a son, Danielle is not confirmed to be Aaiden Diggs' wife. The athlete does not share much about his relationships on social media and during interviews.
However, he reportedly fathered another child for whom he does not take responsibility. In a since-deleted post, the alleged child's mother once spoke against the NFL star.
Yasmine Lopez Reportedly Shares a Child with Trevon Diggs
In 2022, Yasmine Lopez publicly called out Trevon for being a "deadbeat" dad who did not assume the responsibility of a father to her kid, Chosen. According to Yasmine, he has only seen Chosen for 30 minutes in six months and does not provide anything for the kid. She reportedly said in her now-deleted post:
"I'm tired of people thinking I have what I have because of my Babydaddy: He does nothing over here. Yet he's in the strip club every night throwing money."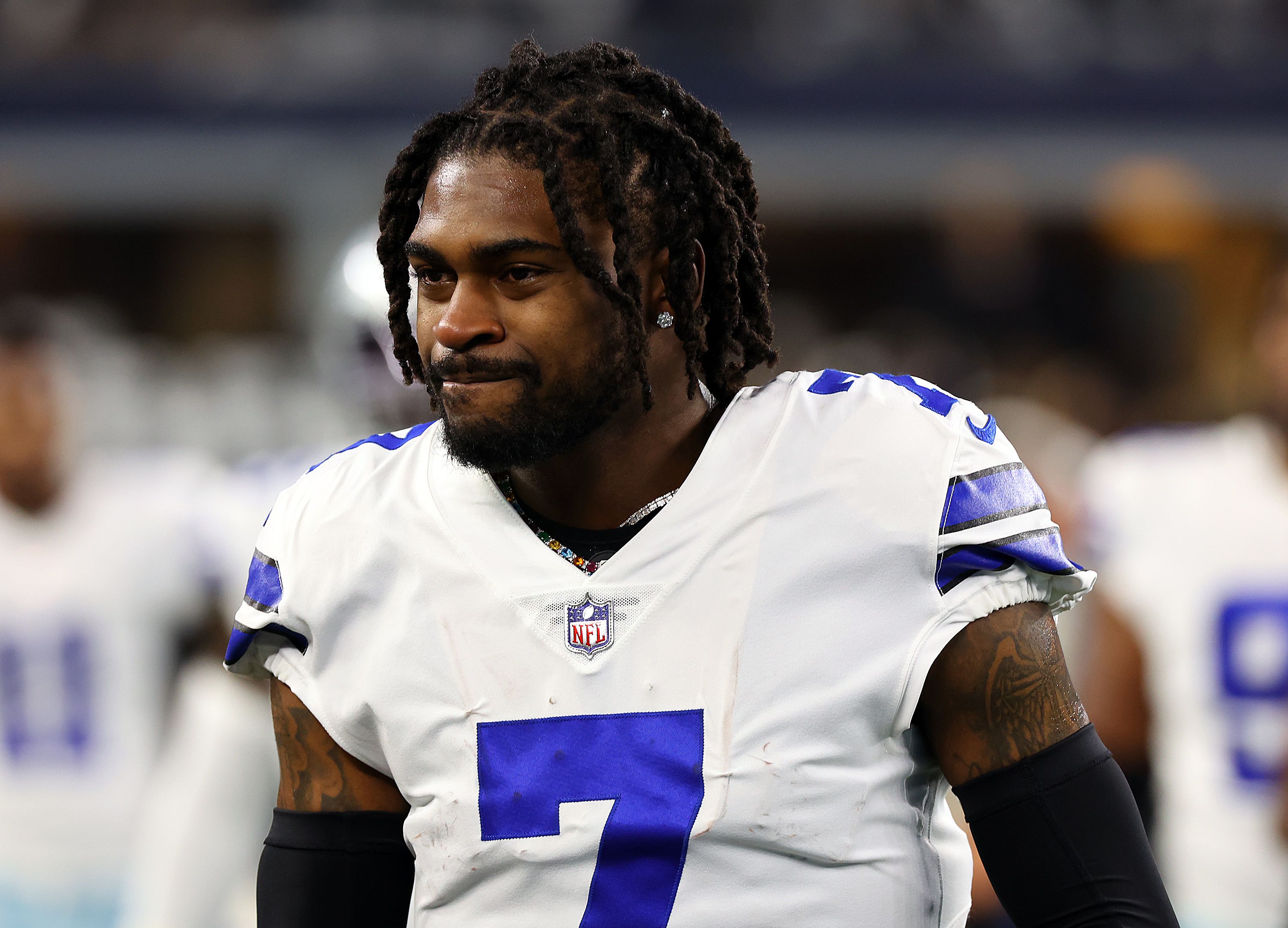 Trevon Diggs before the game against the Indianapolis Colts at AT&T Stadium on December 04, 2022, in Arlington, Texas. | Source: Getty Images
Yasmine is a social media personality and Instagram model, born on January 27, 1999. After reportedly studying at Harvard University, she focused her career on being a social media influencer. She has since collaborated with the brands Fashion Nova, Fifth Wavee, and Viva De Luxe.
Despite the rumors that surround him, Trevor remains dedicated to his sport. His older brothers, Stefon Diggs, who is also a dad, and Mar'Sean Diggs, are also talented football players.
Also Visit: World News | Trending News | Entertainment News

Anomama