Sandra Bullock and Jennifer Aniston stand as icons, their paths crossing in a friendship that defies the conventional.
What adds an intriguing twist to their bond is the shared chapter of their romantic histories—they both once dated the same man.
Unravel the captivating story of these Hollywood luminaries, where friendship and shared love interests intertwine in unexpected ways.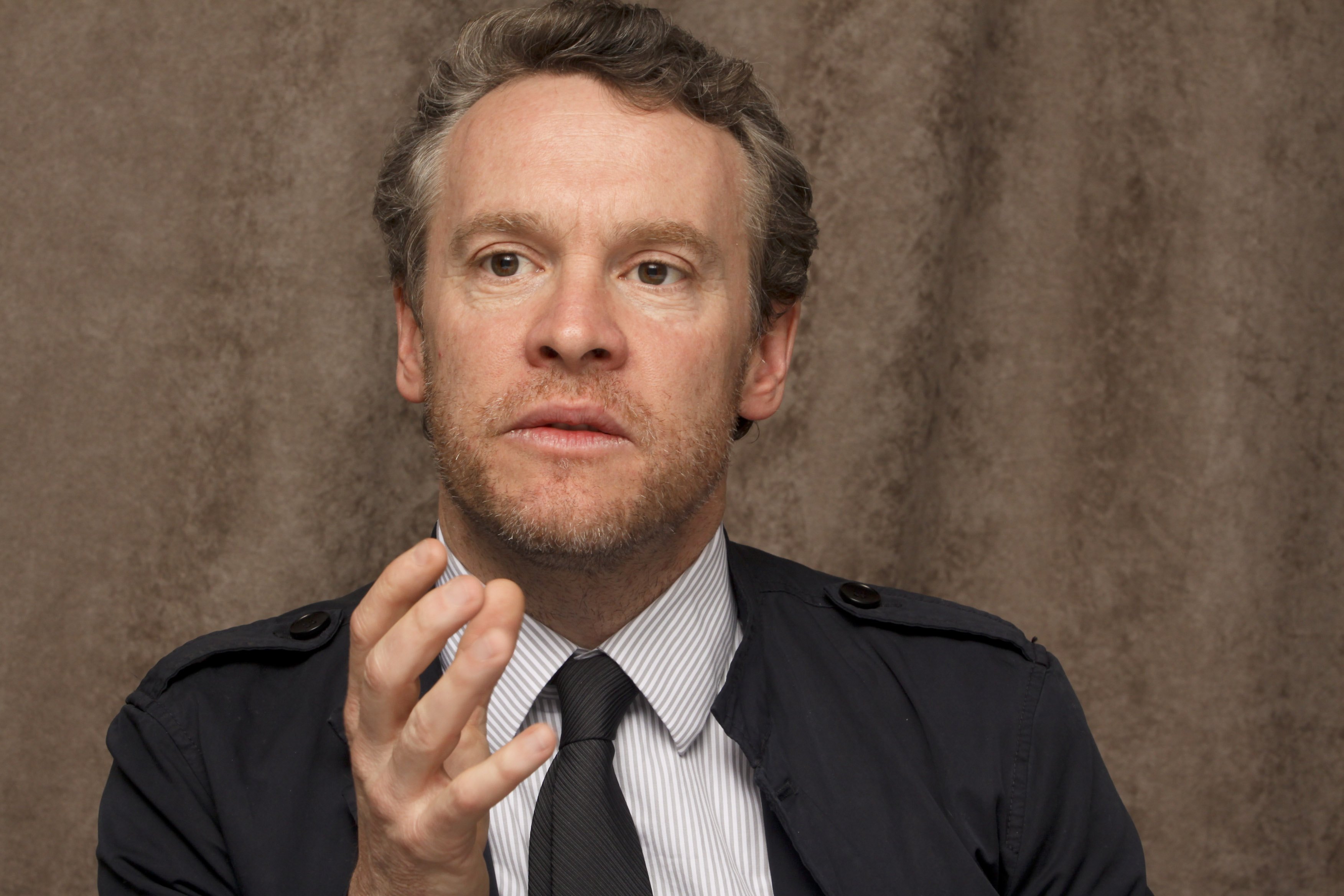 Tate Donovan during the Director's Guild on March 6, 2009 in New York | Source: Getty Images
In the constellation of Hollywood's brightest stars, three luminaries have carved their marks on the silver screen — Sandra Bullock, Jennifer Aniston, and Tate Donovan. Each a titan in their own right, their careers have soared to unparalleled heights, leaving an indelible imprint on the annals of entertainment history.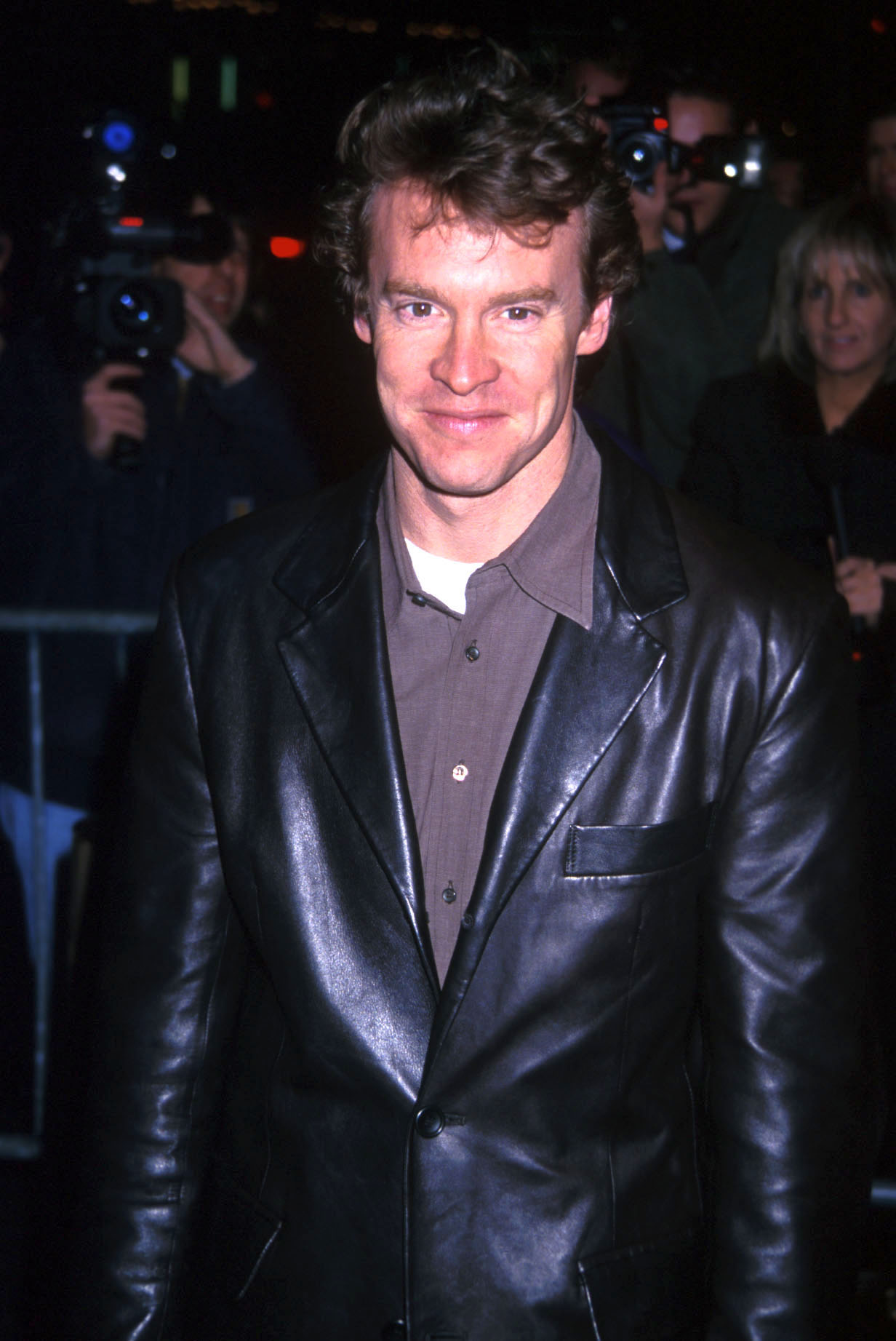 Tate Donovan photographed on March 25, 1999 | Source: Getty Images
Bullock, with her stutter-stepping ascent, emerged as a Hollywood icon with vulnerability as her onscreen gift. From early roles in "Working Girl" to the blockbuster "Speed," her journey has been a testament to both talent and tenacity.
Aniston, forever etched in the collective memory as Rachel Green from "Friends," transcended the sitcom realm to become a revered actress, celebrated for her humor, authenticity, and extraordinary timing.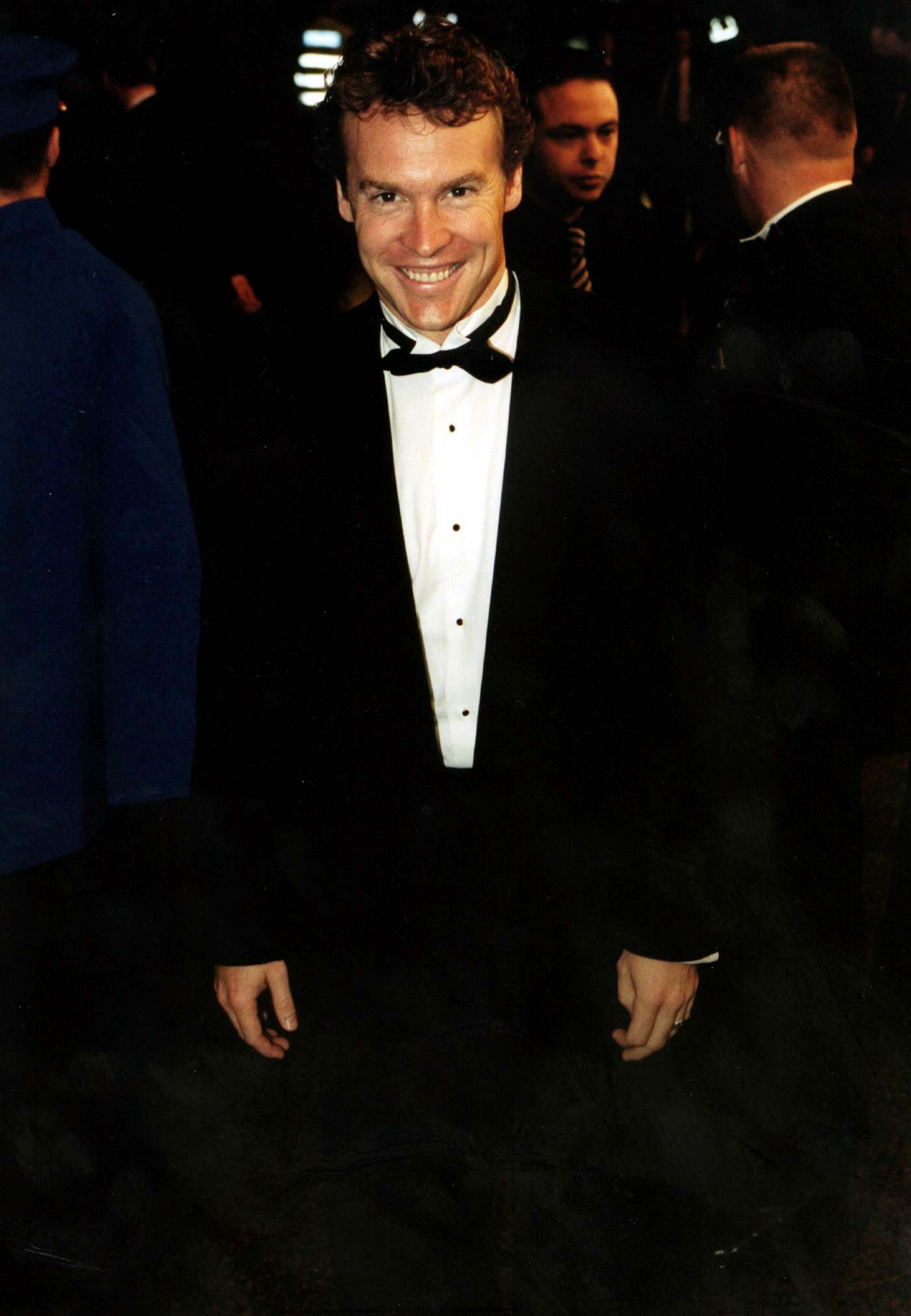 Tate Donovan attends the premiere of "Hercules" in Leicester Square, London on September 10, 1997 | Source: Getty Images
Donovan, a name that resonates with versatility, has graced both sitcoms like "Partners" and animated classics like Disney's "Hercules." His journey, though often overshadowed by the Hollywood romance that ties him to Bullock and Aniston, reflects a career rich in diverse roles and unwavering dedication.
Yet, it's not just their individual successes that define these Hollywood stars. Fate, in its peculiar sense of humor, bound their lives together in the strangest setting—a love story that entwined the three in a romantic dance, leaving an enduring connection that transcends failed relationships and converges into an unexpected, heartwarming friendship.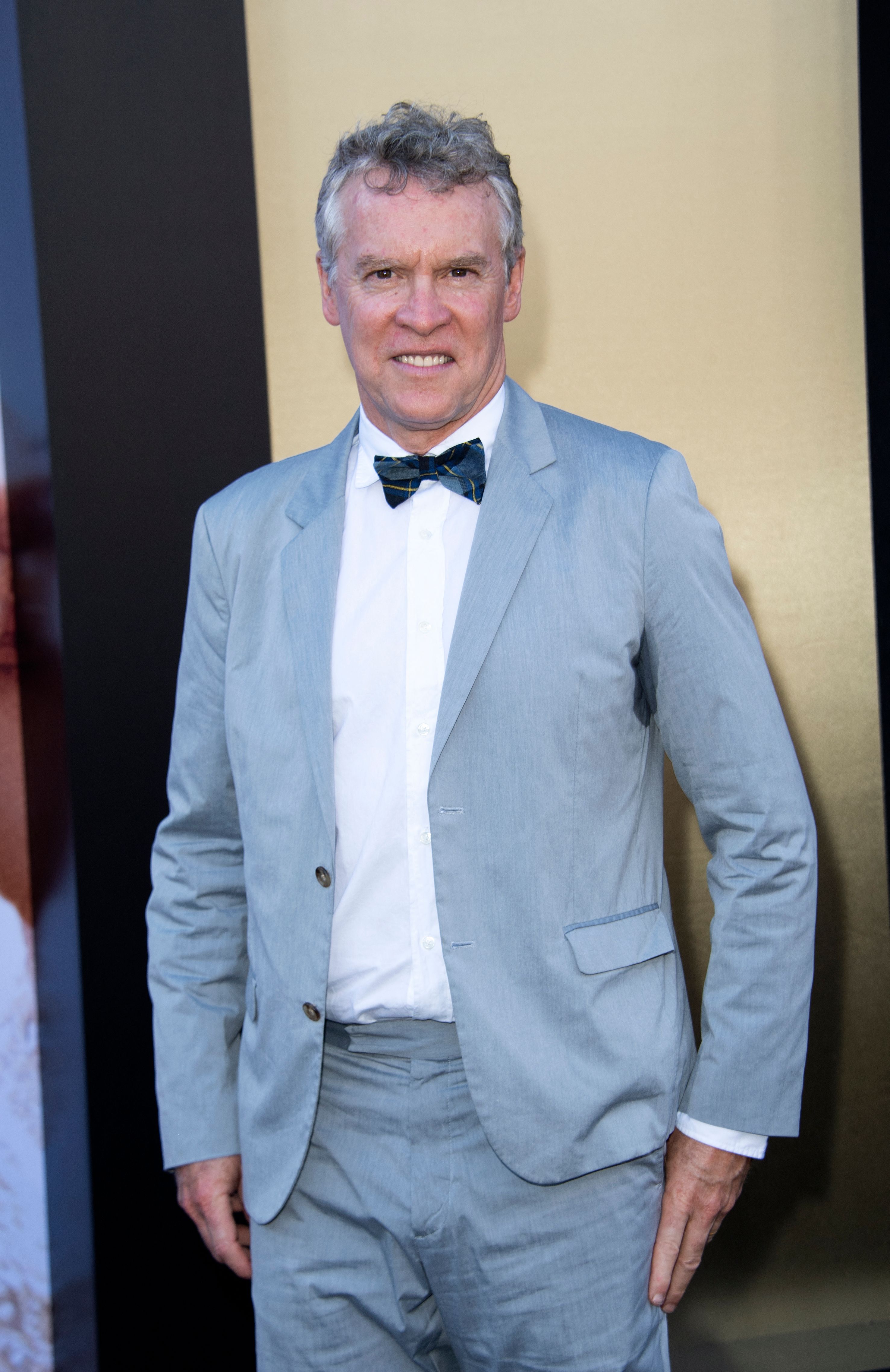 Tate Donovan at the premiere of "Respect" in Westwood, California on August 8, 2021 | Source: Getty Images
Bullock and Donovan's Love on the Set
In the realms of love and friendship, Bullock, Aniston, and Donovan have crafted a narrative as unpredictable as the plots they've brought to life on screen. The romance between Bullock and Donovan ignited on the set of "Love Potion No. 9" in 1990.
Bullock, portraying a quirky "psychobiologist," found herself falling for Donovan, who shared the on-screen nerdiness. The chemistry translated off-screen, and their love endured for four years. Bullock admitted to chasing Donovan relentlessly until he noticed her.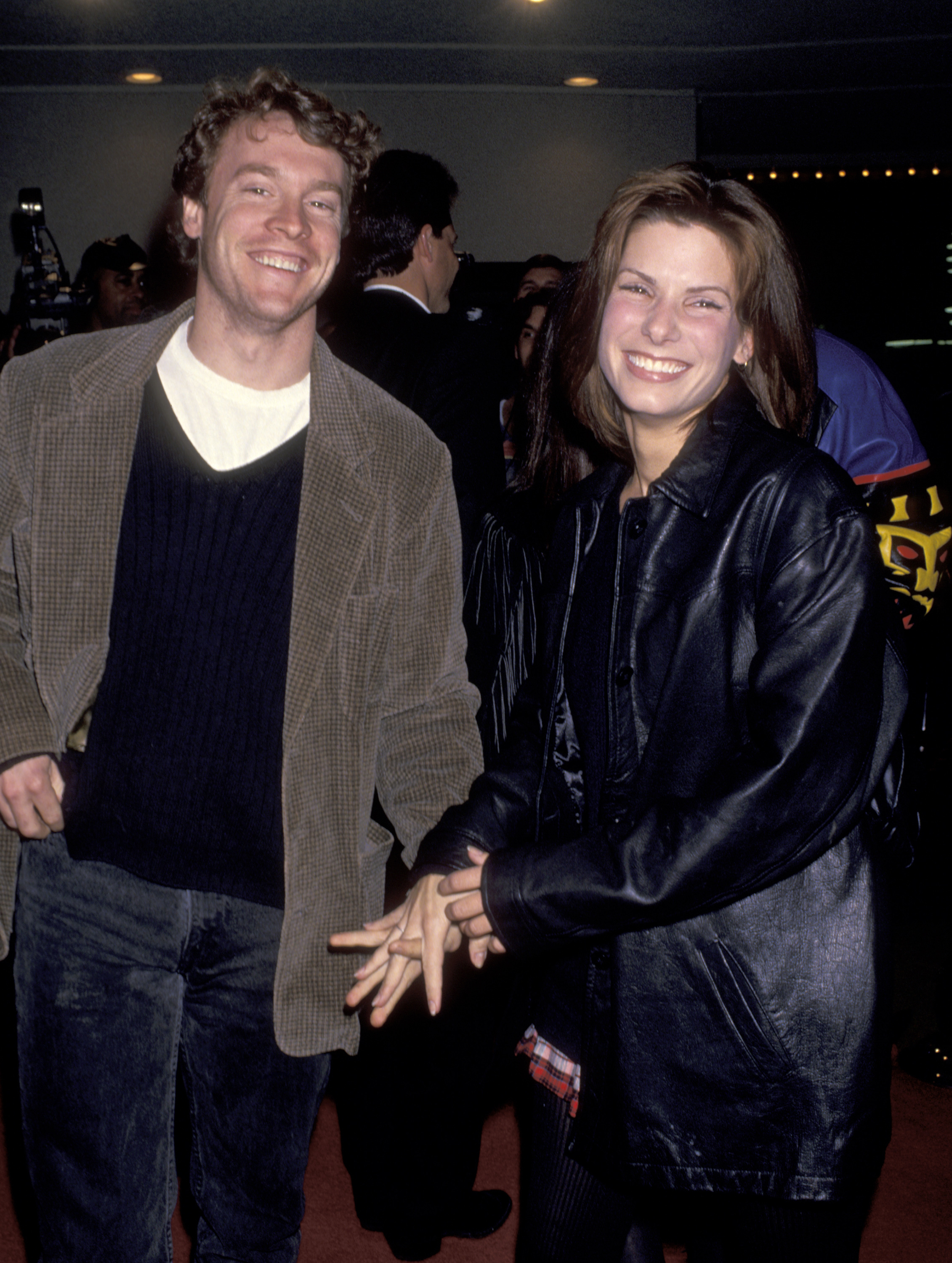 Tate Donovan and Sandra Bullock during the Los Angeles premiere of "On Deadly Ground" in Los Angeles, California | Source: Getty Images
The peak of Bullock's career with "Speed" coincided with the end of her four-year relationship with Donovan. However, the film's delayed release meant that even after their breakup, the memories and emotions lingered in Bullock's life. Reflecting on this pivotal relationship, Bullock expressed:
"You have one great love in life, and I've had it."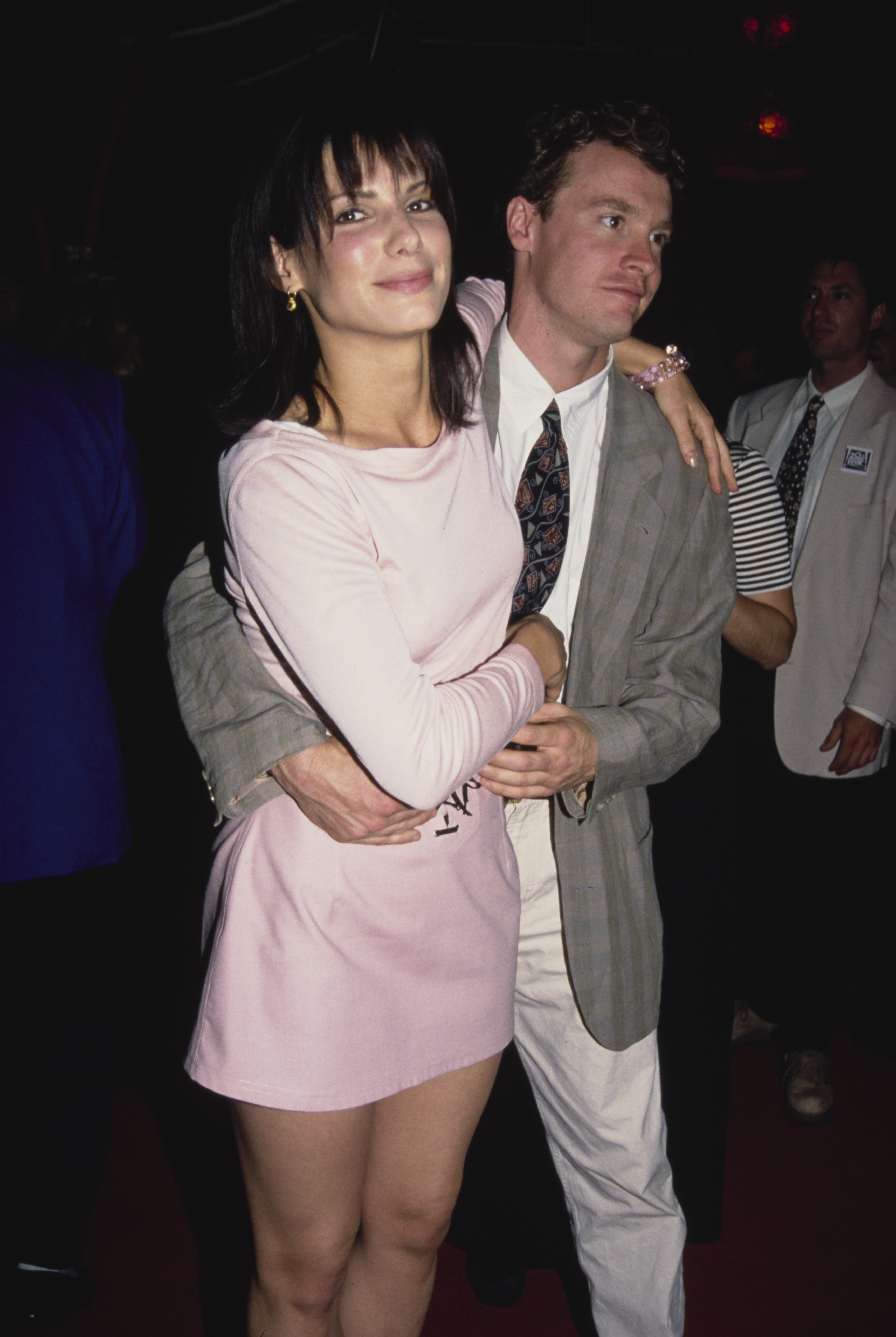 Sandra Bullock and Tate Donovan during the Hollywood premiere of "Speed" in Los Angeles, California on June 17, 1994 | Source: Getty Images
The breakup took a toll on Bullock, who, amidst interviews, found solace in talking about Donovan for hours, deflecting attention from her own pain. While portraying a lovesick character in "While You Were Sleeping," Bullock privately navigated through one of her most challenging years, using her work as a cathartic outlet.
Sandra Bullock and Tate Donovan during the "Wings of Change" Giorgio photo exhibit benefit | Source: Getty Images
Donovan's Second Act
Fast forward to the mid-'90s, and enter Aniston, a rising Hollywood star. Donovan, having recently parted ways with Bullock, found himself entangled in the web of another Hollywood love affair. Introduced by mutual friends, Aniston and Donovan's connection bloomed, but the spotlight's unrelenting glare cut their romance short after just a month.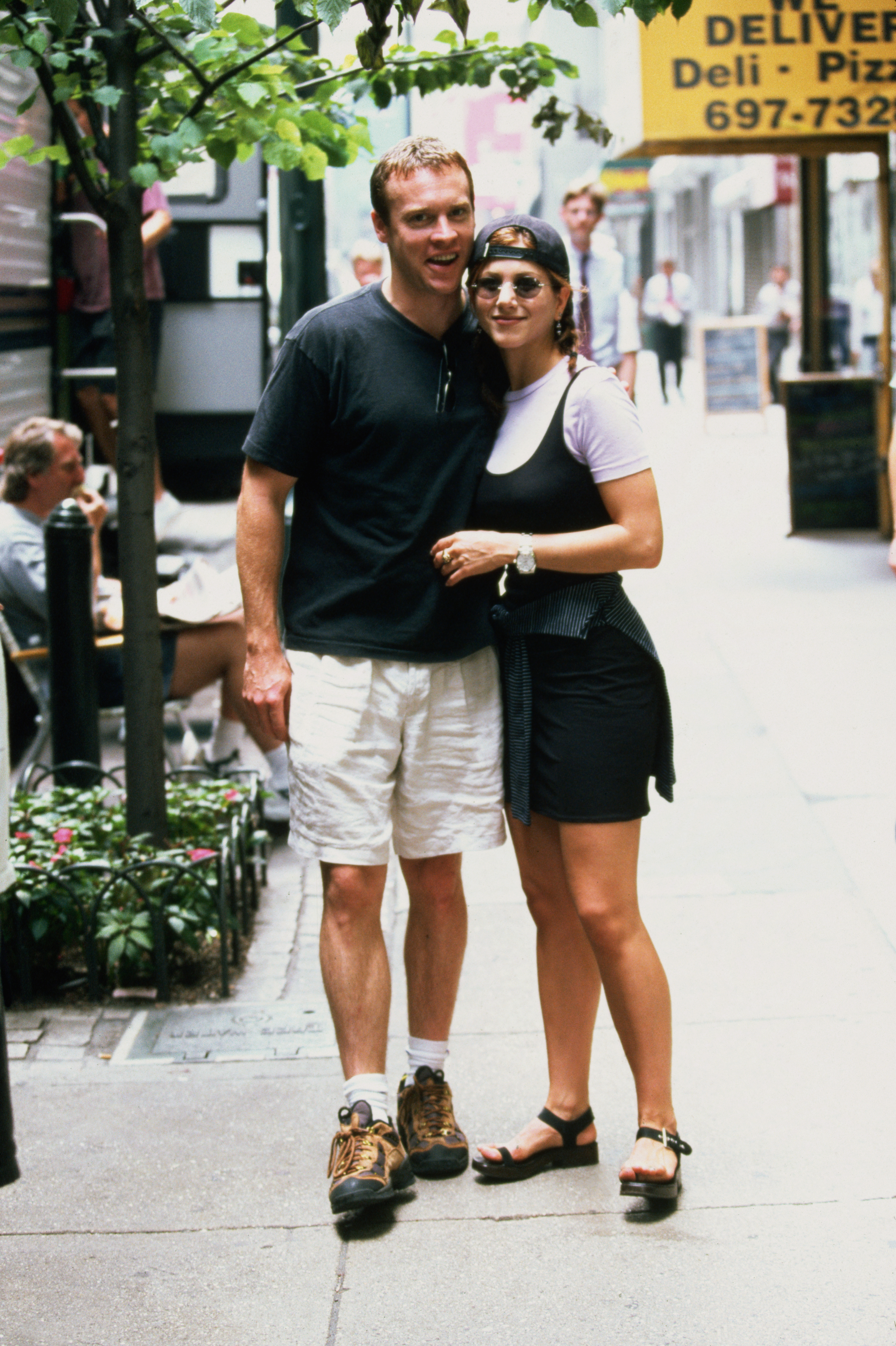 Tate Donovan and Jennifer Aniston during the filming of "Picture Perfect" | Source: Getty Images
The cameras that had documented their every move became the unwelcome third wheel, prompting Donovan's hasty exit. But love, it seems, had other plans. Three weeks later, the duo found their way back to each other, dismissing the intrusive paparazzi as mere background noise.
They exchanged Irish rings on their first anniversary, hinting at a desire for a more permanent union, although Aniston, ever the realist, emphasized the importance of time in truly understanding a partner. Their relationship didn't make it to the altar as they had envisioned, and they went their separate ways after dating for two years.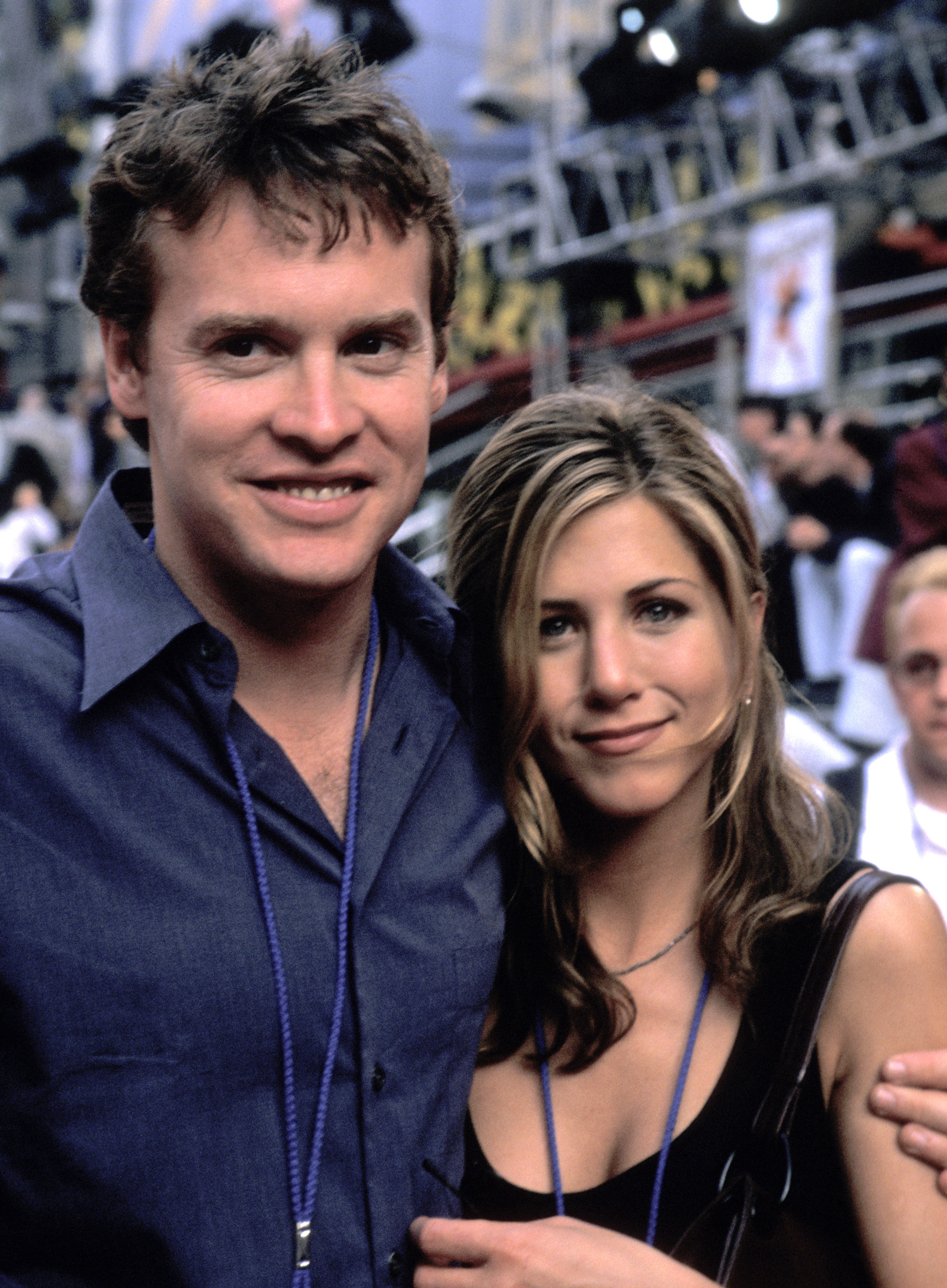 Tate Donovan and Jennifer Aniston during the world premiere of "Hercules" | Source: Getty Images
Breaking Down the Breakups
As the '90s waned into the early 2000s, both Aniston and Bullock found themselves on the precipice of significant life changes. Aniston, post-"Friends" fame, and Bullock, navigating the aftermath of her breakup with Donovan.
The press, always hungry for a story, spun tales of ego battles and clashing career trajectories, painting a picture that both women vehemently denied. Their resilience in the face of media speculation laid the foundation for a camaraderie that would later flourish.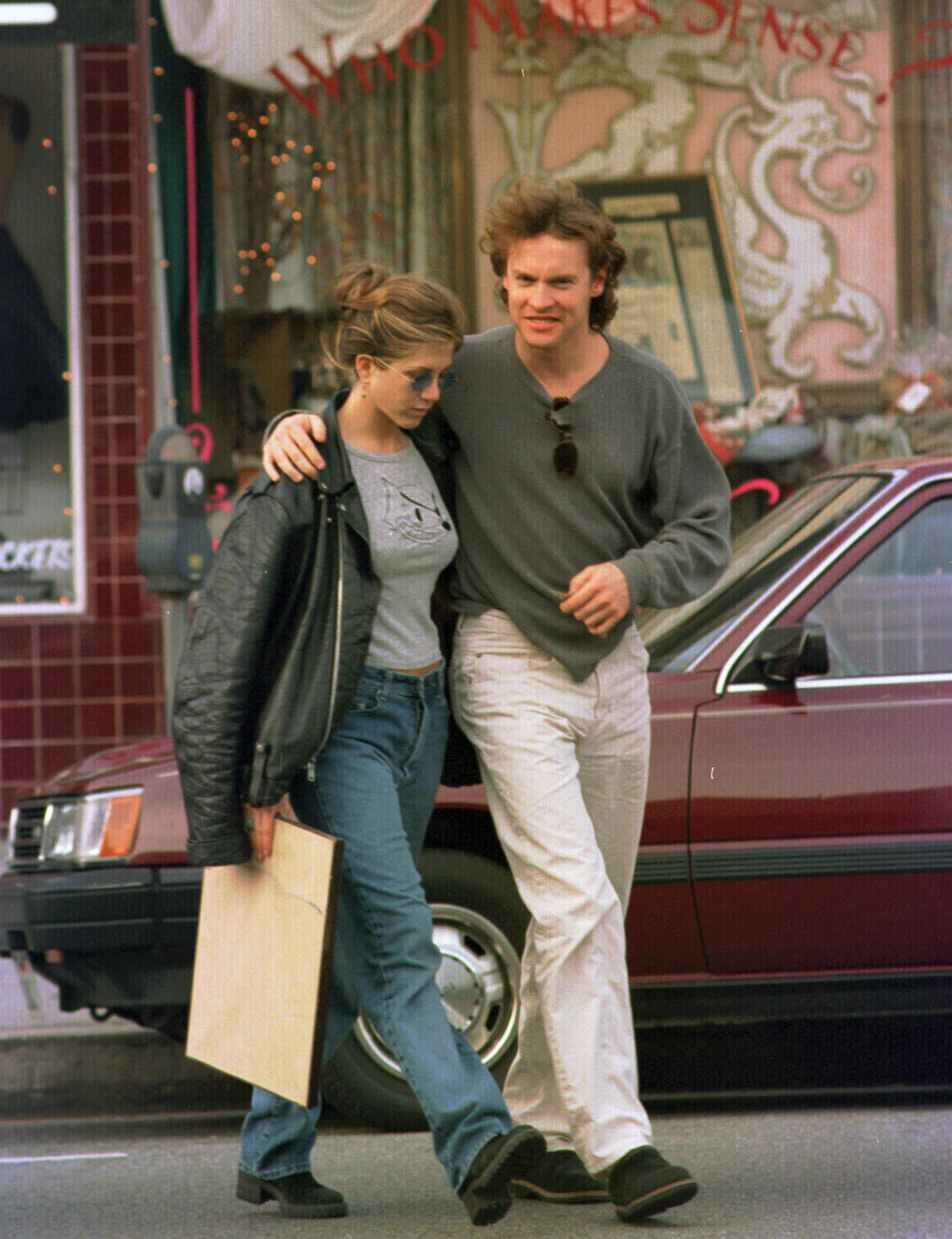 Jennifer Aniston and Tate Donovan seen in Los Angeles, California on January 14, 1995 | Source: Getty Images
As rumors circulated about the reasons behind Donovan's breakup with both Bullock and Aniston, the truth remained elusive. In a 1999 interview, Aniston dismissed speculations about ego battles and career disparities. She clarified that their breakup wasn't influenced by the misleading narratives circulating in the media.
Donovan, too, refuted claims about his relationship with Bullock suffering due to her soaring career. He emphasized that their split had nothing to do with ego, marriage, or conflicting life goals.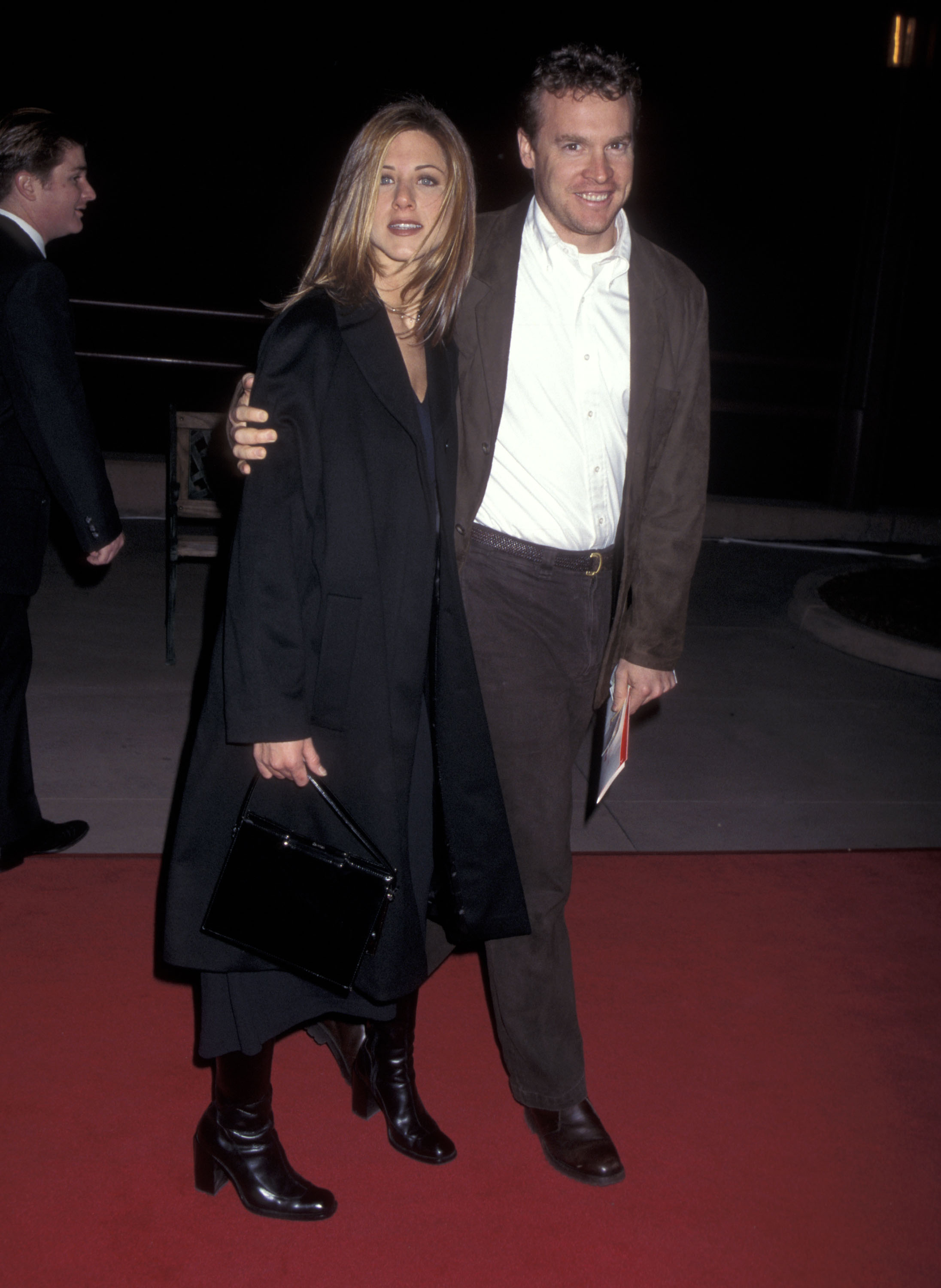 Jennifer Aniston and Tate Donovan during the "Dante's Peak" premiere on February 5, 1997 in Universal City, California | Source: Getty Images
The Friends Who 'Partook of Tate'
A candid conversation between Bullock and Aniston in 2020 revealed their peculiar connection. They were introduced by Donovan. The two women, effortlessly weaving through memories and laughter, reflected on the quirks of their first meeting, acknowledging the patience of the man who had once dated them both. They humorously agreed:
"We both partook of Tate."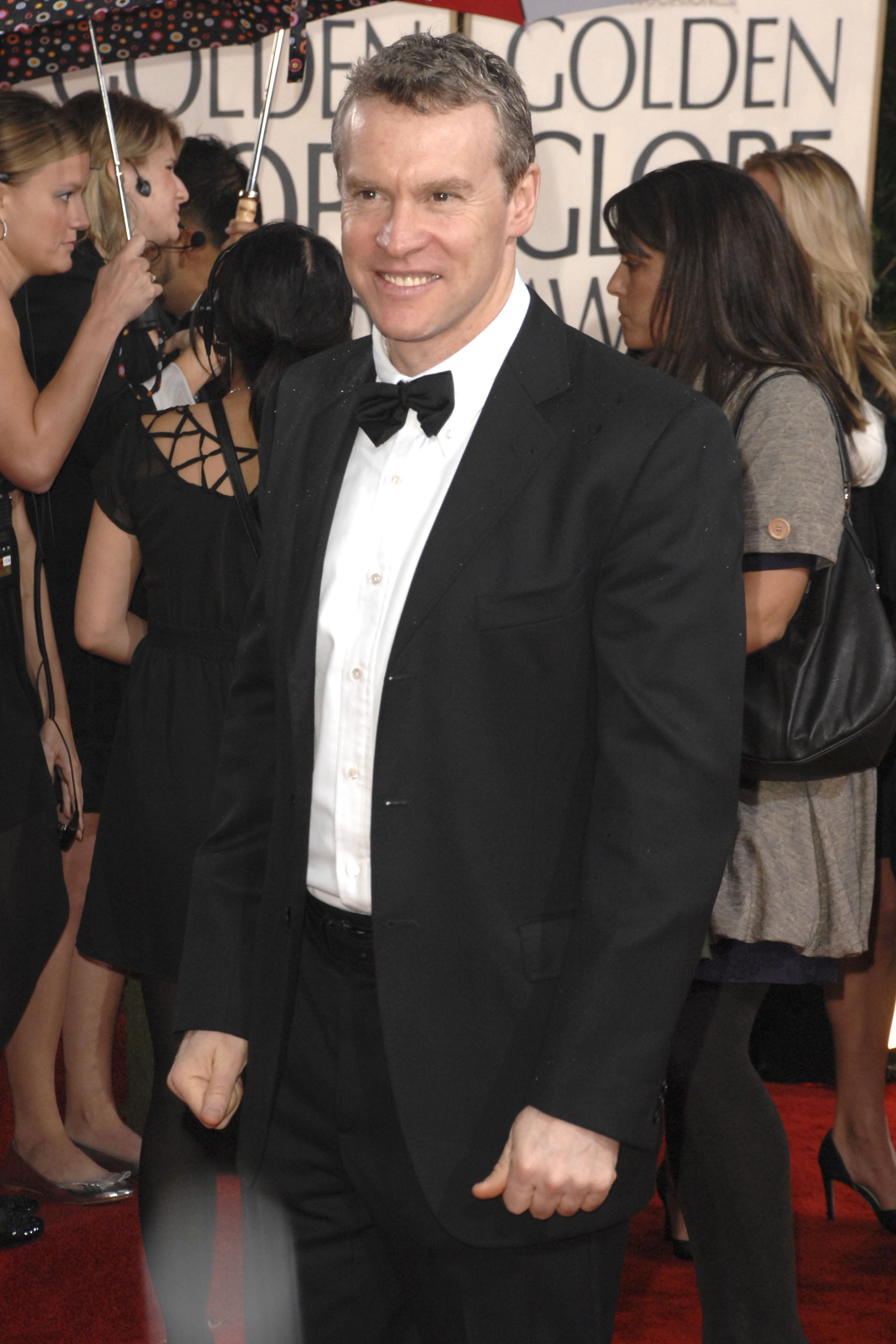 Tate Donovan during the 67th Annual Golden Globe Awards in Beverly Hills, California on January 17, 2010 | Source: Getty Images
What could have been an awkward revelation transformed into a testament to Donovan's character—talented, funny, kind, and, it seems, quite adept at navigating the complexities of their personalities. The two women's paths crossed at Lorenzo's wedding, marking the beginning of a bond that would withstand the tests of time.
As they reminisced about their initial meeting, it became evident that their connection ran deeper than the shared link of a former boyfriend. Reflecting on their first impressions of each other, Bullock and Aniston found common ground in their television personas.
Tate Donovan and Jennifer Aniston during the premiere of "Picture Perfect" in New York | Source: Getty Images
Bullock, initially introduced to Aniston through the lens of her on-screen presence, admired her impeccable timing and the ability to embrace vulnerability. Aniston, in turn, appreciated Bullock's authenticity and her willingness to show imperfections, making her a relatable figure.
Their initial encounters set the stage for a genuine connection grounded in mutual respect and admiration. The 2020 conversation delved deeper into the dynamics of their friendship. Aniston praised Bullock for her ability to create a safe and joyous environment in her home, attributing it to her upbringing and a desire to foster positivity.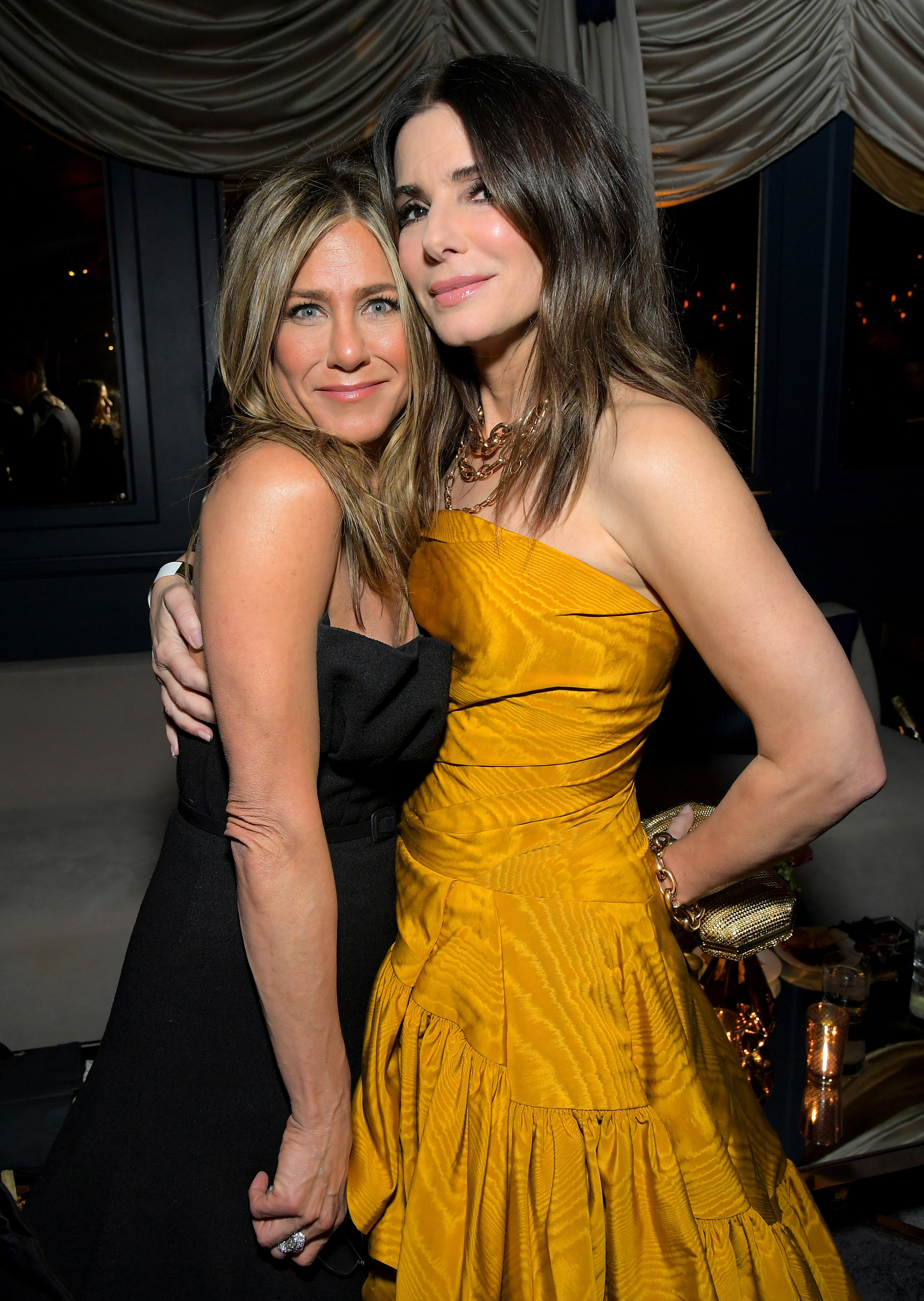 Jennifer Aniston and Sandra Bullock during the Netflix 2020 Golden Globes afterparty on January 05, 2020 in Los Angeles, California | Source: Getty Images
Bullock reciprocated the sentiments, acknowledging Aniston's openness in sharing her wealth, friendships, and home, qualities that set her apart in a world often hesitant to embrace such generosity. As the dialogue shifted to the broader narrative of women supporting women, they both acknowledged that, while the conversation might be new, their actions spoke volumes.
Aniston's dinner table, where everyone sits as equals with a voice, exemplifies the genuine support and inclusivity they champion. Bullock marveled at Aniston's approach to life – unafraid to share and always eager to enrich others' lives, a rarity in a world often marked by fear of loss.
Carving Pumpkins and Birthday Celebrations
The friendship between Bullock and Aniston transcends mere words. In 2022, the duo spent time carving pumpkins together for Halloween, embracing the simple joys of friendship. On Bullock's 59th birthday, Aniston revealed a lighthearted nickname when she posted, "Happy Birthday Sand-a-La!!," adding a touch of humor to their enduring bond.
In the ebb and flow of Hollywood relationships, the tale of Bullock, Aniston, and Donovan stands out not just for its romantic entanglements but for the enduring friendship that emerged from the ashes of past loves. As they navigate the complexities of love, loss, and laughter, their story reminds us that connections, whether fleeting or lasting, shape the story of our lives.
Also Visit: World News | Trending News | Entertainment News

Anomama