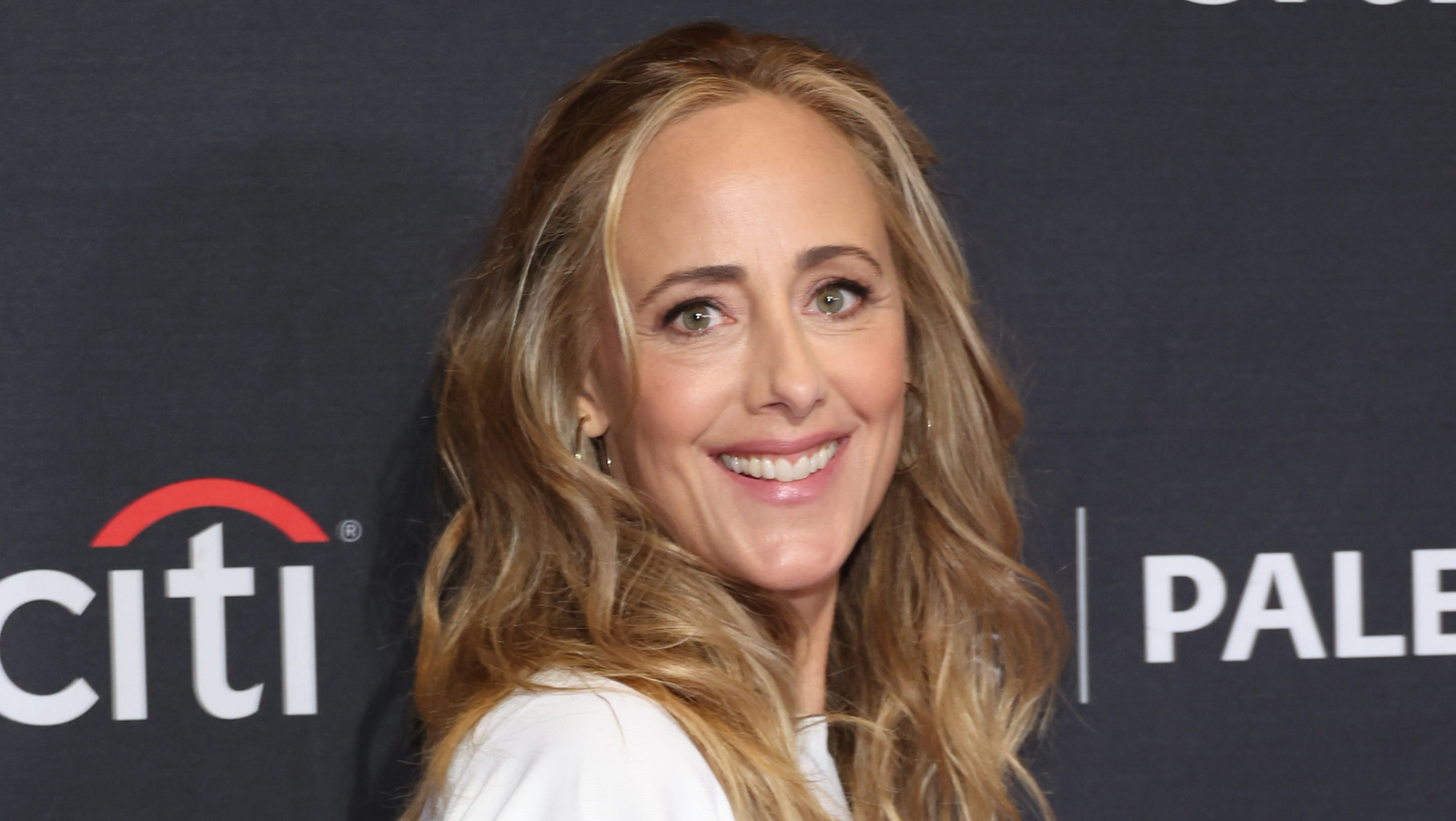 As a TV star with countless credits to her name, Kim Raver is undoubtedly the more widely known personality in her relationship. That said, Manu Boyer has a pretty impressive career of his own behind the scenes. He worked with Kiefer Sutherland in the 2006 documentary, "I Trust You To Kill Me." He's also directed Wilmer Valderrama and Dawn Olivieri in "To Whom It May Concern." And, in 2019, he joined forces with Raver to co-direct the Alyssa Milano-starring Lifetime TV movie, "Tempting Fate."
Speaking to People about their experience working together, Raver joked that she had been impressed by her husband's professional abilities. "It was really sexy seeing my husband do what he does so well," she gushed, adding that they struggled, at times, to be too complimentary, lest anyone see them more like a couple than as co-directors. "You just want to be like, 'Good job, babe!' And then [you're] like, 'No!'" she joked.
Even with their attempts at keeping things on the down low, the film's lead was not fooled. As Raver told People, right as the project ended and Milano was on her way out, she quipped, "Get a room!" Well, at least they came out smiling on the other side. As Boyer himself joked in an Instagram post, a number of people close to them had warned them against working together.
Also Visit: World News | Trending News | Entertainment News

Nicki