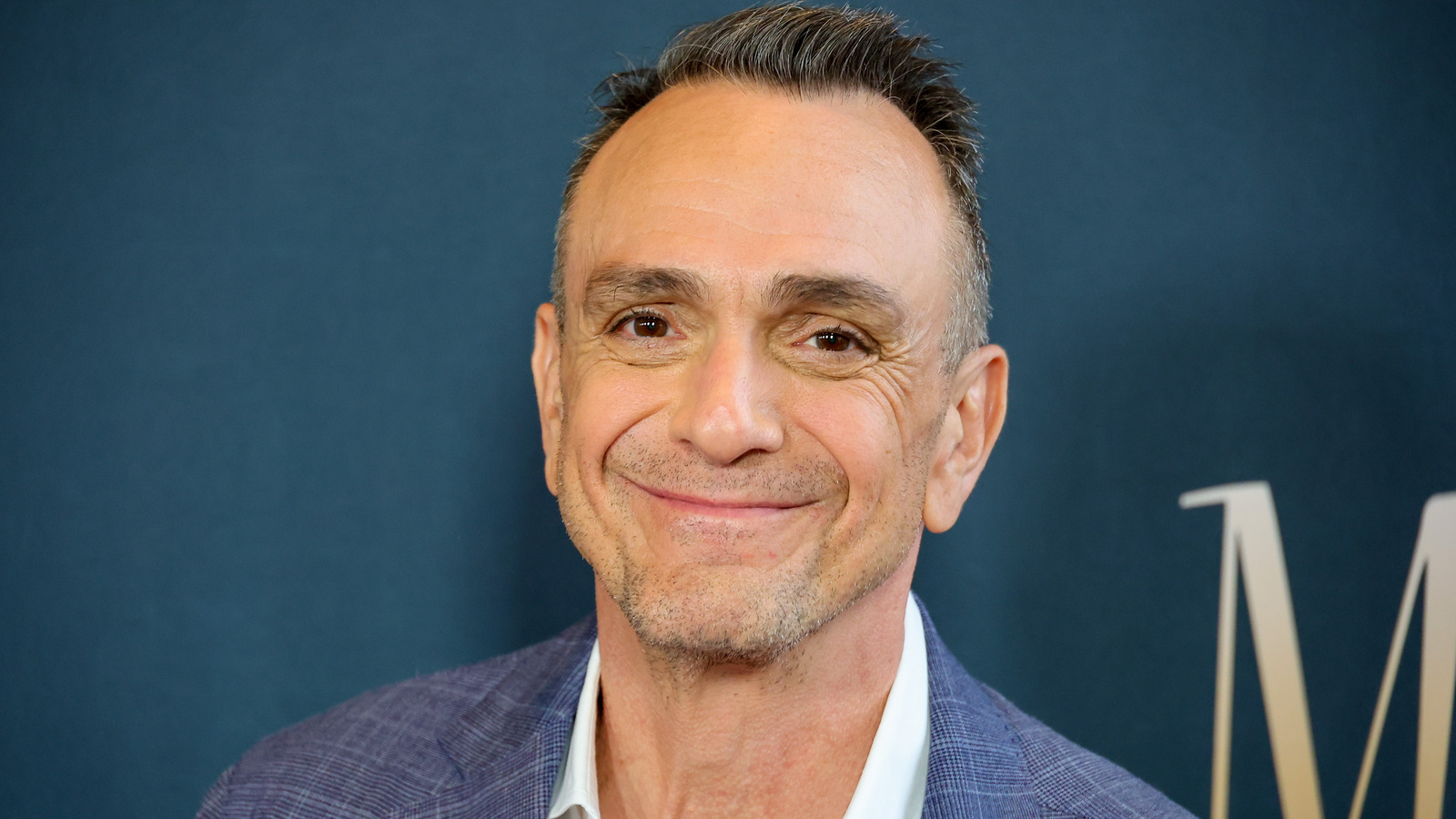 After Hank Azaria's split from Helen Hunt, the actor dated around for a bit. Rumors once linked him to singer Sheryl Crow, although a relationship between the two wasn't confirmed. Eventually, Azaria met the one for him, as he began dating Katie Wright in 2007. Wright, a fellow actor, is known for roles in the movie "Idle Hands" and the television show "Melrose Place," and she's also dabbled in producing. A year later, the couple tied the knot, per The U.S. Sun.
Azaria and Wright have kept their relationship largely out of the spotlight, but every now and then, "The Simpsons" actor will share snaps of the happy couple on social media. In 2014, Azaria posted an old photo of him and Wright embracing. "This may be throwback, but we're still just as happy!" he wrote. It seems that even as the years have passed, Azaria and Wright still are head over heels for one another.
In 2021, Azaria was interviewed by Wired and had nothing but sweet things to say about his wife and her former career as an actor. "My lovely wife, Katie, Katie Wright, Katie Azaria, now," he said. "Katie was a really good actress. She worked a lot."
While Azaria and Wright mostly keep their love life out of the public eye, in 2009, the couple expanded their family and Azaria has shared what his life is like since becoming a father.
Also Visit: World News | Trending News | Entertainment News

Nicki