Who is Hannah New?
Hannah New is an English actress as well as a model, who is probably best known for portraying the recurring character of Eleanor Guthrie in the popular TV historical adventure series "Black Sails". She is also widely recognized for appearing in TV series such as "The Time in Between" and "Trust", as well as in the 2014 fantasy movie "Maleficent".
Hannah New's Early Life and Education
Hannah New was born under the zodiac sign of Taurus on the 13th May 1984, in London, England, and grew up alongside two older sisters in London's neighborhood of Balham – details about her parents, siblings as well as her family's background haven't been publicly disclosed to the present day.
At the age of four, Hannah attended a ballet school which later led her to joining the National Youth Theatre of Great Britain in London. Showing a great interest in other cultures, Hannah traveled the world and visited over 20 countries on several continents, and even volunteered in children's homes in Bolivia where she spent over three months in 2003. Upon returning to England, she enrolled at the University of Leeds from which she later graduated earning a First Class honors degree majoring in English and Spanish.
In order to deepen her knowledge, New moved to Spain, where over the next three years she mastered her Spanish speaking skills. During her stay in Spain, she not only attended Sanford Meisner Actors Workshop, but she also caught the eye of a modeling scout and soon after joined one of the leading modeling agencies in the country – View Management – through which she landed various modeling engagements in Madrid and Barcelona. After returning to London, Hannah enrolled at the prestigious Royal Central School of Speech & Drama at the University of London, from which she graduated in December 2011 with a Master of Fine Arts degree with distinction, majoring in acting.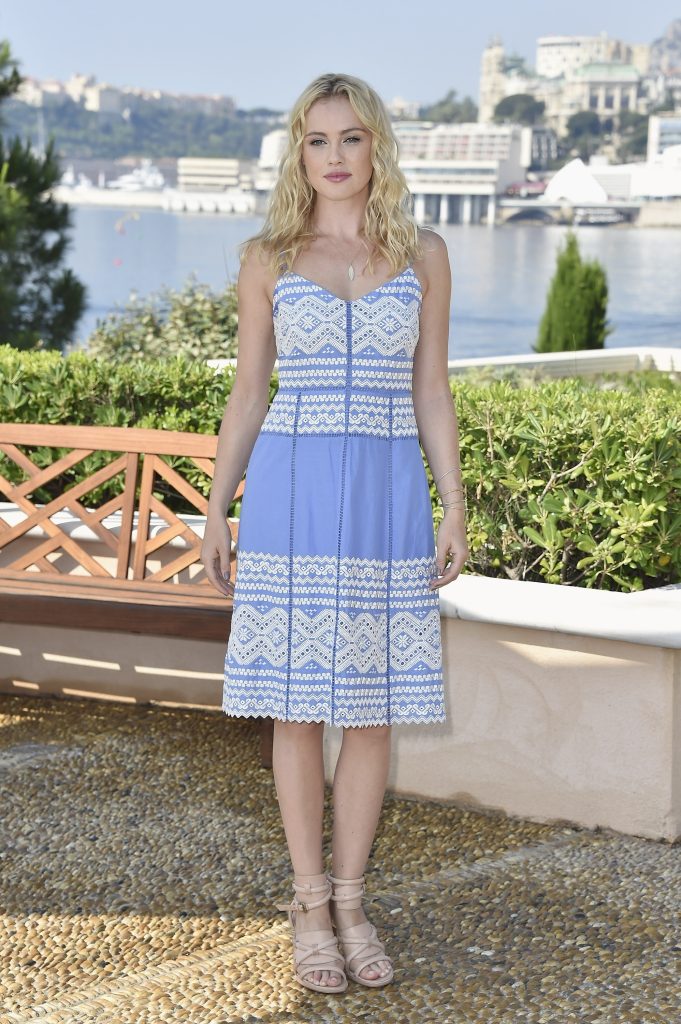 Hannah New's Acting Career
Although she dived into the world of acting during her studies, appearing in numerous stage plays; Hannah's official acting debut occurred in 2010 in an episode of Spanish TV series "La Riera" which was followed by an appearance in an episode of "El club del chiste" television series. In 2011 New starred in two short movies entitled "ReVersion" and "Super Mario", before making her big screen debut with the role of Nancy in romantic Spanish comedy movie "Fuga de cerebros 2". Her first acting experience in English occurred in 2012, in the TV drama movie "Shelter".
Between 2013 and 2014, Hannah New starred in the recurring role of Rosalinda Fox in the Spanish TV period drama series "The Time in Between" (originally "El tiempo entre costuras"), after which she appeared in the 2014 Disney blockbuster movie "Maleficent" starring as Princess Leila, opposite Angelina Jolie and Ele Fanning, which was honored with a nomination for the prestigious Oscar award while Hannah earned some positive critics' reviews as well as gaining a huge dose of popularity.
[embedded content]
The real breakthrough in Hannah New's acting career occurred later in 2014, when she joined the main cast of the television historical drama adventure series about the Golden Age of Piracy – "Black Sails" – in which she portrayed the character of Eleanor Guthrie, appearing in a total of 36 episodes through the show's four seasons run 'til 2017. The show received a positive reception from the audience, and was honored with three prestigious Primetime Emmy Awards. In 2017 New appeared in a couple of episodes of "The Strain" TV series, while in 2018 she starred in an entire first season of "Trust" – the biographical crime drama series about John Paul Getty and the kidnapping of his grandson.
Additionally in her acting career so far, Hannah New has added one producing credit to her professional portfolio – in 2016 she served as an executive producer of the short drama movie "The Dead Sea".
Hannah New's Personal Life
Despite all her popularity, Hannah has somehow managed to keep her personal life quite private and far from the media as there isn't any relevant information about romantic connections or love affairs, so it appears that the 34-year-old British actress is currently single.
Hannah is active on several popular social media networks, including Twitter on which her @hannahnewuk profile currently counts more than 30,000 followers as well as Instagram on which her official account – @hannahnewuk has amassed a total of over 22,000 fans.
Hannah New sports a slim and toned figure with an hourglass silhouette measuring 35-25-35. She is 5ft 6ins (1.68m) tall and weighs around 120lbs (55kgs). It appears that her dress size is 4, while her shoe size is US 7.5. All these 'perks', in addition to her long blonde hair and dark-colored eyes, make her appearance quite alluring.
Hannah New's Net Worth
Have you ever wondered how much wealth this British actress has accumulated so far? How rich Hannah New is? According to sources, it is estimated that the total of Hannah New's net worth, as of early 2019, revolves around the sum of $500,000, acquired through her on-camera acting career that now spans nearly 10 years, being active since 2010.
Source: A P