The bombing of Gaza has only incited more rage and a hunger for justice across the globe, the father of Julian Assange has warned.
John Shipton addressed thousands of people gathered for a pro-Palestine rally outside the State Library of Victoria on Sunday.
He listed the casualties from other conflicts in the Middle East, saying there was a cloud of grief and rage over the region that has only grown since the war in Gaza.
Soil watered with the blood of precious children over the last 36 days – what do they expect will grow from that soil?

I can tell you – rage, a hunger for justice that's swept around the globe and embraced every human being that is sentient enough to have sympathy for another.
The Melbourne protest was the latest demonstration held in capital cities across Australia since the war started in Israel and Gaza.
– AAP
And with that we will close the blog for the day. Here is what we learned:
Australian Greens senator Mehreen Faruqi has spoken at the Melbourne rally in support of Palestine, telling the crowd that minority communities "won't be taken for granted" and won't be used as "props".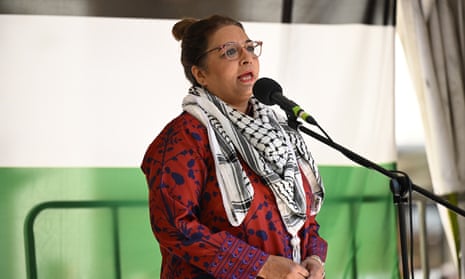 If you won't show up for us now, then don't show up for your photo opportunities at all.
Pacific treaty for 'peaceful region' being exploited, experts say

Three months before Bob Hawke joined with Pacific leaders in the Cook Islands to sign a landmark new anti-nuclear treaty, the local newspaper carried an arresting headline.

"PACIFIC – A REGION OF 'PEACE' – AND BOMBS FOR FRANCE," thundered the Cook Islands News on Saturday 11 May 1985.

The French defence minister had turned up in Noumea to declare the country had no enemies in the Pacific – but the platitudes were greeted with scepticism because just hours earlier France had carried out its 69th nuclear test in French Polynesia.

These heightened concerns permeated the region in the months leading up to the crucial meeting in the Cook Islands in August 1985 where leaders endorsed a nuclear-free zone.

Hawke, the Australian prime minister at the time, hailed the negotiations as a "dramatic success" that would send "a clear and unequivocal message to the world", with the treaty leaving major powers in no doubt about the region's desire to preserve "the South Pacific as the peaceful region which its name implies".

But nearly 40 years after the Treaty of Rarotonga came into force, the region is on edge about another rise in geopolitical tensions – and critics say gaps in the treaty's coverage are now being exploited.

For more on this story, read the full report by Guardian Australia's foreign affairs and defence correspondent, Daniel Hurst.
NZ Labour calls for Israel-Hamas ceasefire

The New Zealand Labour party has called for a ceasefire in the Israel-Gaza conflict, breaking with caretaker conventions to declare its policy.

Outgoing prime minister Chris Hipkins declared his party's position while still holding office on Sunday, saying it had become "untenable" for him not to speak out.
We are seeing devastation and loss of life on a massive scale and Gaza and Israel.

It has become untenable for me and it runs against Labour party values to stand by and watch the horrific scenes we are witnessing without calling for a ceasefire.

The loss of civilian lives must stop.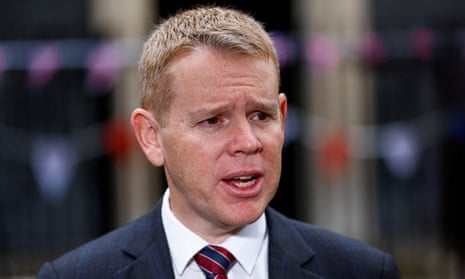 The Labour party remains in power, but is effectively an opposition in waiting after losing the 14 October election, continuing on as a caretaker government while the centre-right National party negotiates a governing arrangement with parties on the right.

Those government negotiations have now lasted 36 days.

Hipkins said he approached National to make a call for a ceasefire New Zealand's formal policy – in keeping with policy-making practice during the caretaker period – but incoming prime minister Chris Luxon did not agree.

Hipkins said that after more than a month waiting for Luxon to negotiate a government deal with the rightwing ACT and New Zealand First parties, he was within his rights to begin to articulate Labour's positions.

– AAP

Organisers of the Sydney pro-Palestine rallies say they have been attended by 30,000 people. While we wait for agency photos to come through, here are some scenes from the gathering which began at Hyde Park.