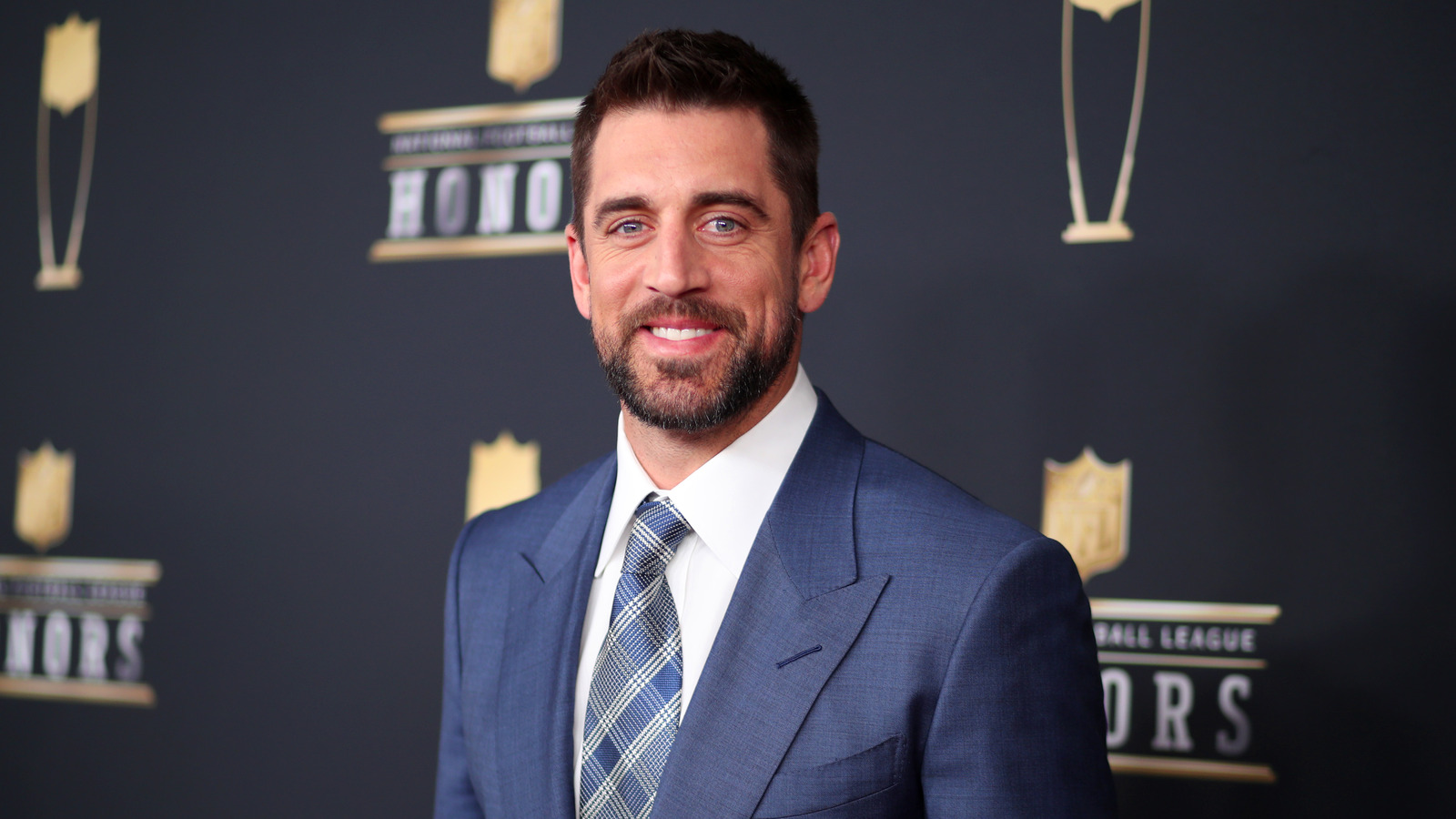 The story goes that famous footballer Aaron Rodgers was first spotted getting friendly with 26-year-old Mallory Edens in January 2023 while attending — you guessed it — a Milwaukee Bucks game together. Go Bucks! Shortly after, an insider confirmed to People that Rodgers and Mallory were "more than friends" but insisted that it was "casual."
While it remains unclear just how serious the couple is — one thing is for sure: The two go way back. Just like Mallory's' billionaire father, Wes Edens, Rodgers also owns a stake in the Milwaukee Bucks. (It should be noted, however, that Rodgers' meager stake — like, we're talking 1% — pales in comparison to that of Wes). In fact, it just so happens that Rodgers was sitting right next to Mallory in 2019 when she went viral for trolling rapper and Toronto Raptors global ambassador Drake by wearing a Pusha-T shirt at a basketball game between the rival teams. "He sits next to us at so many games, so like… he and my dad are friends," she explained to ESPN's "Now or Never" hosts about the curious seating arrangement.
But while we're at it, let's clarify one thing: Mallory can do bad all by herself. She doesn't need Rodgers or her affluent dad by her side.
Also Visit: World News | Trending News | Entertainment News

Nicki